Fontainebleau Will Be The Drew Las Vegas, Strip's First JW Marriott
The abandoned Fontainebleau project has been given another shot at success, this time with the name The Drew Las Vegas.
Yes, The Drew.
We had the same reaction, but it will presumably have a casino, so we'll cut them some slack.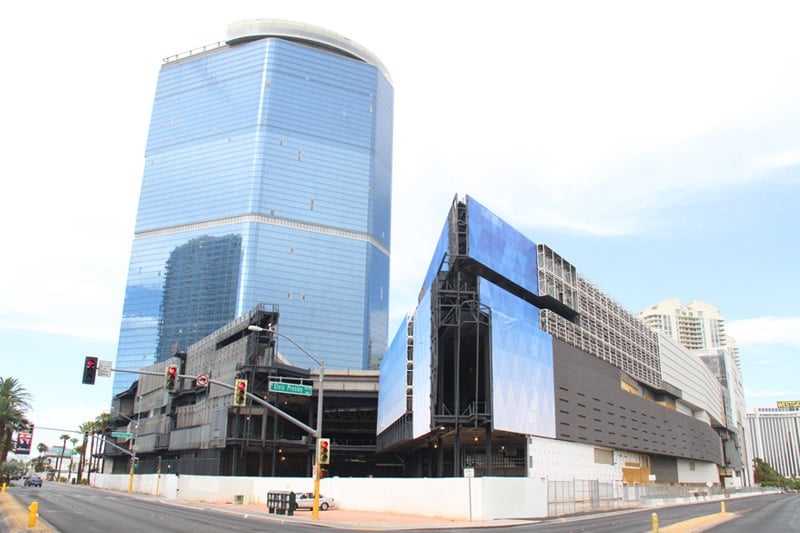 Developers say The Drew will open in 2020, a partnership between real estate firm Witkoff and Marriott International.
Construction was halted on Fontainebleau in 2009 due to the economic downturn, and because Las Vegas occasionally needs failures to make its successes all the more impressive. The building was about 70% complete when work stopped, and Fontainebleau has been a running gag ever since.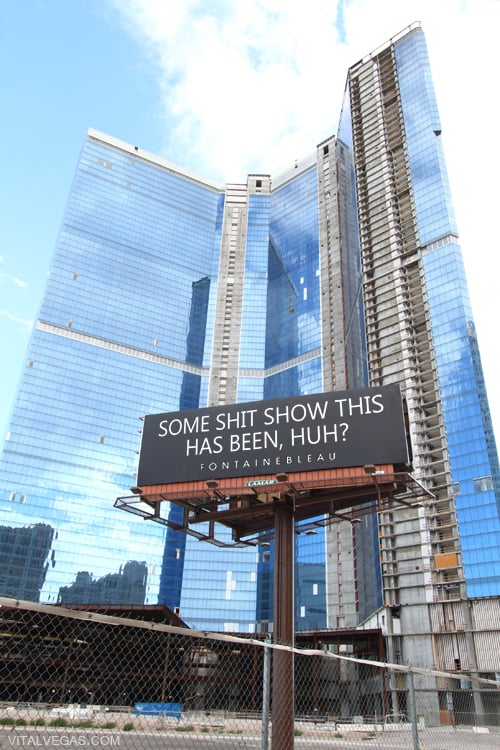 As we were the first to report, Fontainebleau was sold in August 2017 for $600 million to Witkoff and another real estate firm, New Valley.
The resort is located across from Circus Circus, next to the former Riviera casino, currently a parking lot.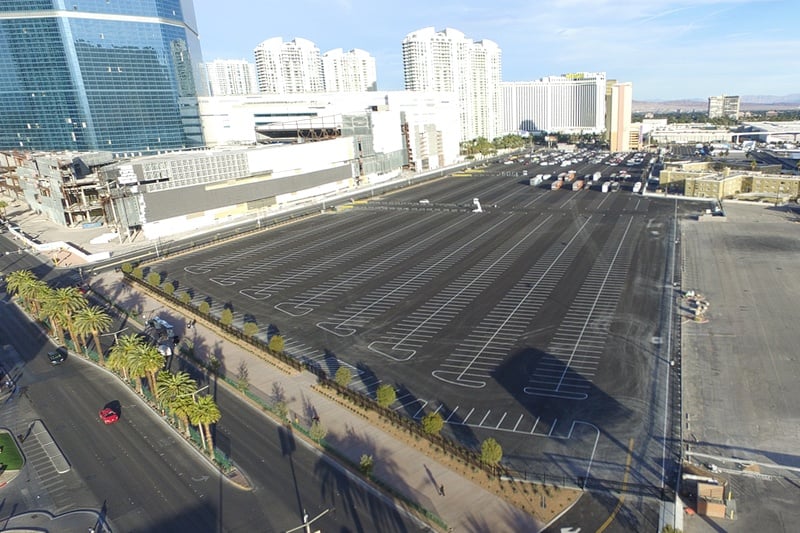 On a somber note, The Drew Las Vegas appears to be named after Andrew Witkoff, the son of real estate mogul Steven Witkoff. Andrew "Drew" Witkoff died of an OxyContin overdose in 2011. Read more. Bit of a buzzkill there, not going to lie.
Moving on.
The Drew Las Vegas will have 4,000 rooms and 500,000 square feet of convention and meeting space.
Plans for The Drew also include entertainment, nightlife, retail and dining venues, including an aspirational 20 restaurant options.
The Drew will mark the debut of Marriott's high-end "Edition" brand in Las Vegas, whatever that might be.
Marriott's massive customer database, estimated at about 100 million members, is likely to be key to the resort's success.

Also involved in The Drew project will be John Unwin, who previously helped open the Cosmopolitan. Interestingly, Cosmopolitan is currently part of Marriott's Autograph Collection. We also don't know what that means.
The Drew Las Vegas joins a number of major projects happening on the north end of the Las Vegas Strip, including Resorts World, All Net Resort and Arena, Wynn Paradise Park, the Sphere from Las Vegas Sands Corp., an expansion of the Las Vegas Convention Center and others.
We're excited to see The Drew Las Vegas become a thing! Having a powerhouse like Marriott onboard certainly doesn't hurt its chances.
Uninspired names we can get used to, hulking eyesores, not so much.