Fontainebleau Las Vegas is Finally Sold, Source Says Official Announcement Imminent
We have the best sources, ever, and our inside guy has confirmed the abandoned Fontainebleau Las Vegas has finally been sold.
Note: Our story was officially confirmed on Aug. 29, 2017. Fontainebleau was sold for $600 million. See below for more.
After months of repeated false rumors about the sale, we hear an official announcement of the Fontainebleau sale is expected soon.
Not "within 60 days" soon this time, but actually soon. Several days from now soon. Oh, just go with it.
Our source claims the purchase is a done deal, and the parties involved are "finalizing the financing package and operational details."
Information about the buyer is light on details, but signs point to the buyer being a "sizable Eastern real estate investment company." Our source adds the buyer is also "very politically connected."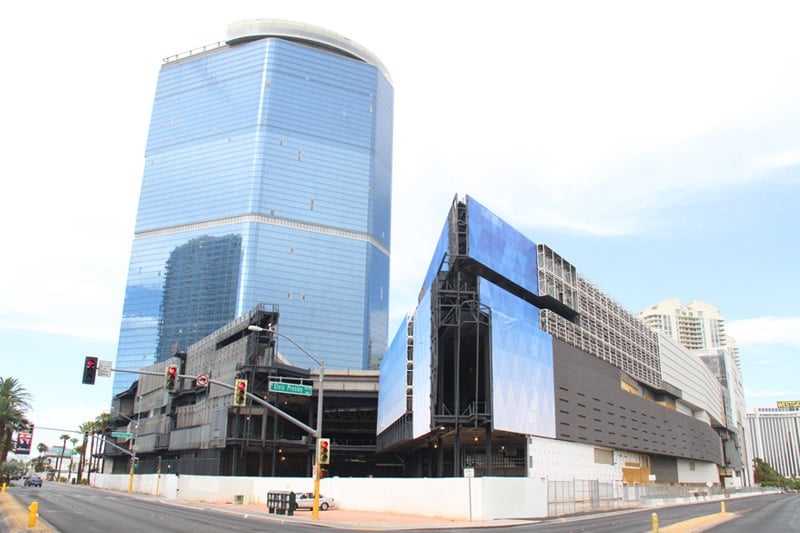 Carl Icahn is the current owner of Fontainebleau (pronounced "fountain blue").
Icahn purchased the bankrupt project in January 2010 for $150 million. The bajillionaire was looking to sell it for $650 million, and he may just have gotten his asking price.
Fontainebleau Las Vegas was previously listed by a Las Vegas-cased commercial real estate firm, CBRE Las Vegas, but that's no longer the case, according to a company rep.
Bolstering the rumor Fontainebleau has been sold, CBRE says the company submitted the property to "the purported buyer" during their listing, "but he wasn't in the market at that time."
Recent buzz about Fontainebleau has centered mainly around the building getting a wrap to help cover up its hulking awfulness. The sale of Fontainebleau Las Vegas sets the stage for the buyer to complete the project and pump some new life into the north end of The Strip.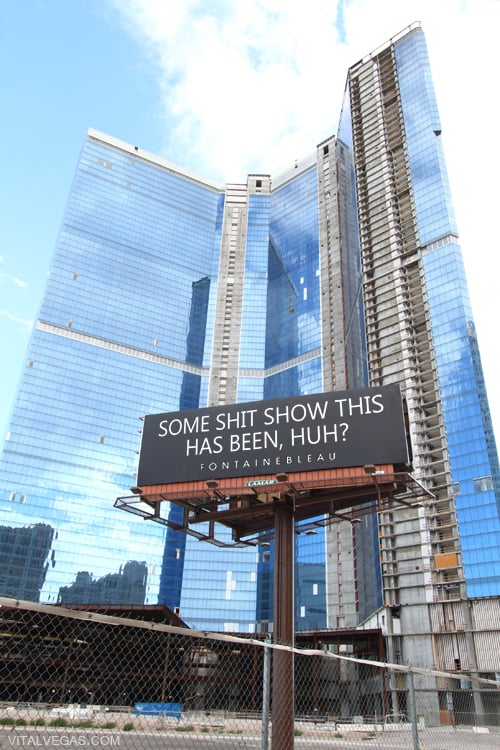 There have been other intriguing rumors associated with the sale of Fontainebleau Las Vegas as well.
Our friend on Twitter, Adam S., shares that the fate of Fontainebleau could be intertwined with that of SLS Las Vegas. The SLS was recently sold, and it's believed the new owners of SLS could buy out the existing Starwood/Marriott deal to take back control of its luxury tower, currently branded as W Las Vegas.
That scenario could position Starwood/Marriott to be involved with Fontainebleau.
When we floated the idea the buyer could be Barry Sternlicht and his Starwood Capital Group, a key source said "no," but suggested it's another "New York buyer."
No matter how things unfold, it's a great relief to hear there's finally some movement at Fontainebleau Las Vegas.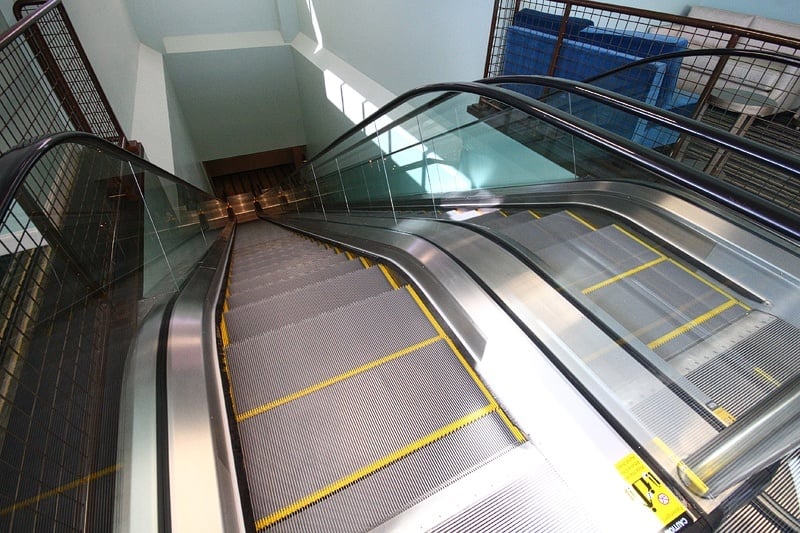 It should be noted, though, not everyone will be thrilled with the prospect of the Fontainebleau sale.
Our tipster, an hospitality industry insider, points out many in Las Vegas resort circles feel like Las Vegas doesn't need an influx of room, convention, restaurant and nightclub inventory.
After the sale, even MGM Resorts CEO Jim Murren says it'll be between two-and-a-half and three years before the Fountainebleau could open.
Thankfully, as a blog, we need not be concerned with things like ADRs (average daily rates). We're excited The Strip may soon rid itself of an eyesore, and we may very well get a shiny new resort wherein we can eat, drink and cavort.
If rumors of a sale are true, our hope is Fontainebleau Las Vegas will soon play host to a metric hell-ton of cavorts.
Updated (8/29/17): Our story has been confirmed by officially confirmed. Fontainebleau has been sold for $600 million to two real estate investment firms, The Witkoff Group and New Valley. Read more.