10 Reasons the North Las Vegas Strip is About to Explode
The struggle is real on the north end of the Las Vegas Strip.
SLS Las Vegas, formerly the Sahara Hotel and Casino, has struggled. Lucky Dragon has struggled. All Net Resort and Arena, Resorts World and Fontainebleau Resort have all served as symbols of the struggle.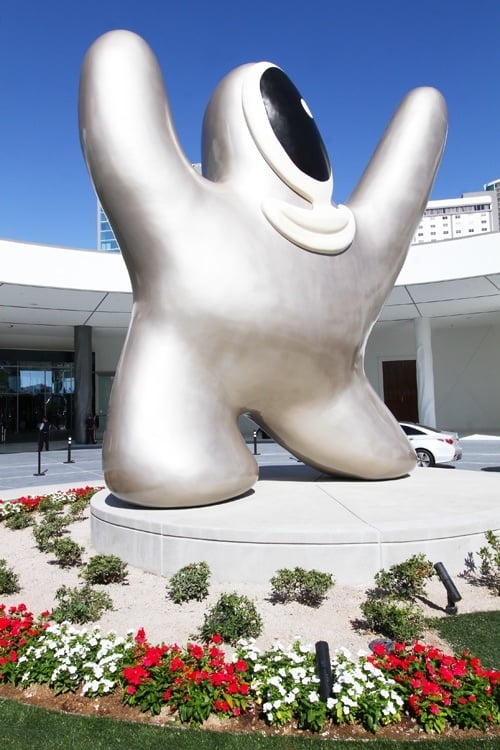 But all that, all of it, is about to change. In recent months, there have been numerous signs the north end of The Strip is about to explode. Here's a quick look at what's already happening and what's on the not-too-distant horizon.
1. Resorts World is Alive
The long-delayed Asian-themed resort has had more construction activity in the last month than in the previous year, and word is Resorts World is shifting into full-blown construction mode. The company has awarded $400 million in contracts and new cranes are popping up on the site with each passing week. The wait is finally over, and the construction of Resorts World is shaking loose other dormant projects on the north Strip, too.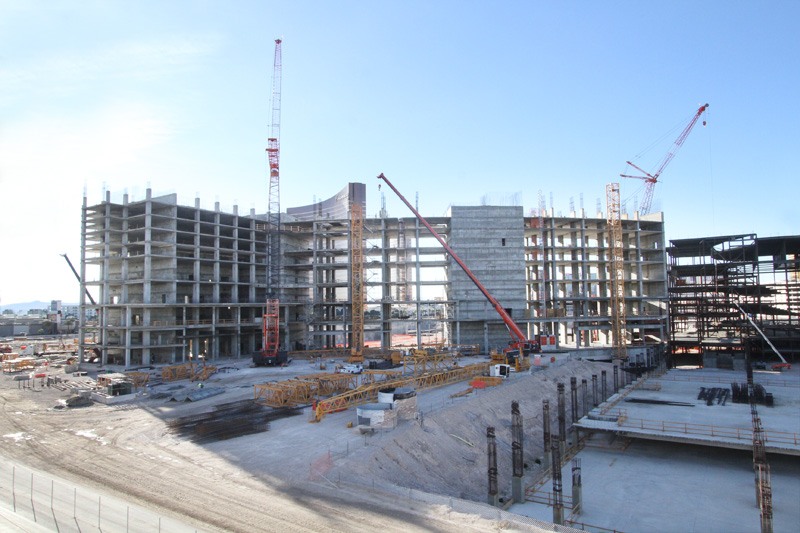 2. All Net Resort and Arena is Funded
We honestly thought we'd never see those words in that order, but "All Net Resort and Arena is funded." Many thought this resort, which will be located between Fontainebleau and SLS, was a pipe dream. Well, dreams come true, and insiders insist this is that. All Net Resort recently applied to increase the size of its hotel tower, and we've even heard additional financing (by Credit Suisse, no less) is in place to acquire (wait for it) an NBA team. While having an NBA team is far from a done deal (MGM Resorts, which recently purchased a WNBA team, may have something to say about that), the Vegas Golden Knights have broken the dam for those who questioned if pro sports can be a thing in Las Vegas.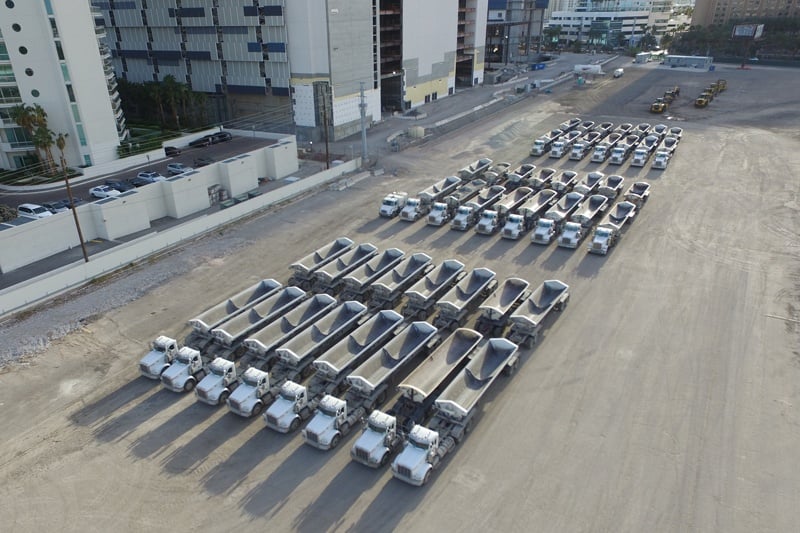 3. Fontainebleau is Sold
We broke the story, so you know it's a big deal. The abandoned structure was sold for $600 million to buyers Witkoff and New Valley. While the buyers are in an assessment mode at the moment, we hear they're actively lining up a hotel partner (rumored to be Marriott) to manage the resort. Sorry, no casino from what we hear. The upcoming expansion to the Las Vegas Convention Center, right next door, pretty much assures this project is moving full steam ahead.

4. Las Vegas Convention Center Expanded
The upcoming $1.4 billion (with a "b") expansion of the Las Vegas Convention Center has investors champing at the bit to get in on nearby projects. In November 2017, the Las Vegas Convention and Visitors Authority approved the selection of a design team for the expansion, and the project will add 1.4 million square feet of new space to one of the premiere convention venues in the world. Those 600,000 estimated new Las Vegas visitors need places to fornicate (sorry, sleep) and eat and drink and shop, so the north Strip is about to get a jolt like Sin City has
never witnessed in its history.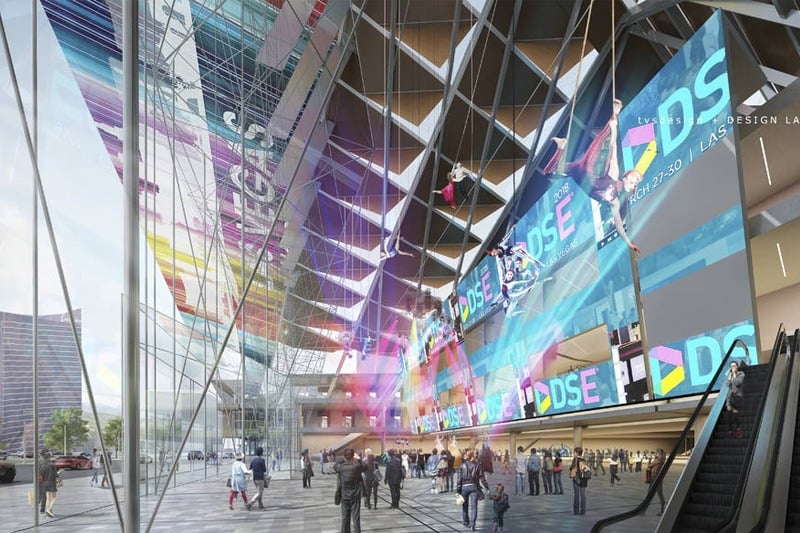 5. Wynn Paradise Park Zips Ahead
Casino mogul Steve Wynn's crowning glory is set to change the Las Vegas landscape, again. Wynn Paradise Park is an expensive, ambitious and somewhat baffling development featuring a lagoon, a 47-story hotel and carnival-themed diversions like bumper cars, a massive carousel, zip lines and nighttime parades with fireworks. Construction begins Jan. 3, 2018, and if anyone can pull off an outlandish concept, it's Steve Wynn and his team of visionaries.
Here's the golf course Wynn Paradise Park will be replacing.
6. SLS Las Vegas is Purchased
SLS Las Vegas opened with much fanfare, only to immediately face the realities of a challenging location and an intended customer base that never materialized. Then came news of a sale (we broke that story, too, of course) to Meruelo Group, the folks behind Grand Sierra Resort in Reno, Nevada. While the sale has recently stalled as details of the deal are hammered out (both sides are dug in, but negotiations continue), a sale is the best chance SLS has of infusing new blood and new ideas (and a new name) into a great resort that could be a big winner in the north Strip turnaround.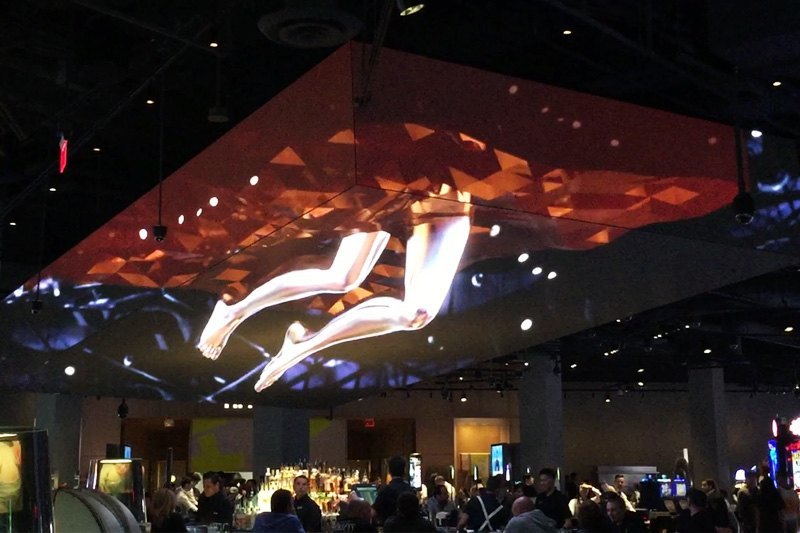 7. Stratosphere Changes Hands
The iconic Stratosphere and three other Las Vegas casinos were recently purchased by Golden Entertainment. While this isn't the flashiest of sales, new ownership inevitably brings new ideas, new capital and new energy to a casino. While Stratosphere sits in a blighted neighborhood, growth and prosperity on the north end of the Strip could change that in a big way and Stratosphere is poised to reap the rewards.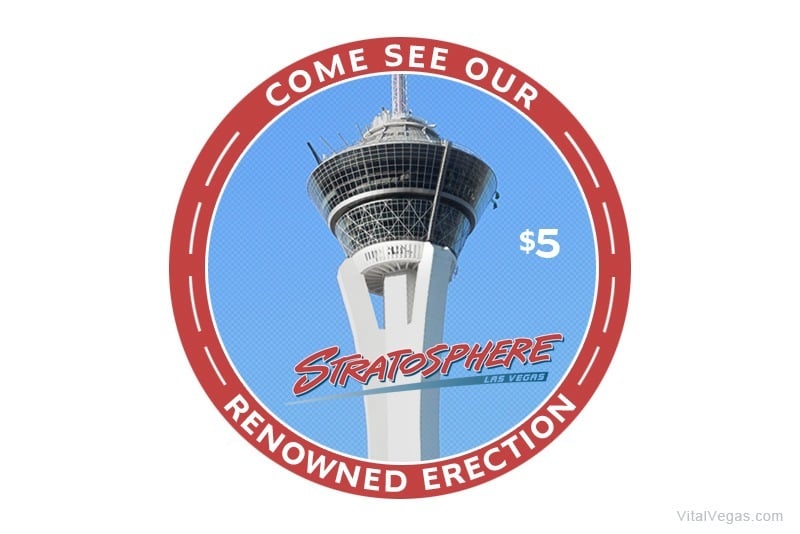 8. Lucky Dragon's Up for Sale
The Lucky Dragon is a quirky, Asian-themed hotel-casino that's been waiting for fortunes to change on the north Strip. Now, word is out the resort is up for sale, and while there hasn't been a flood of interest to-date, that's likely to change as things pick up in the vicinity.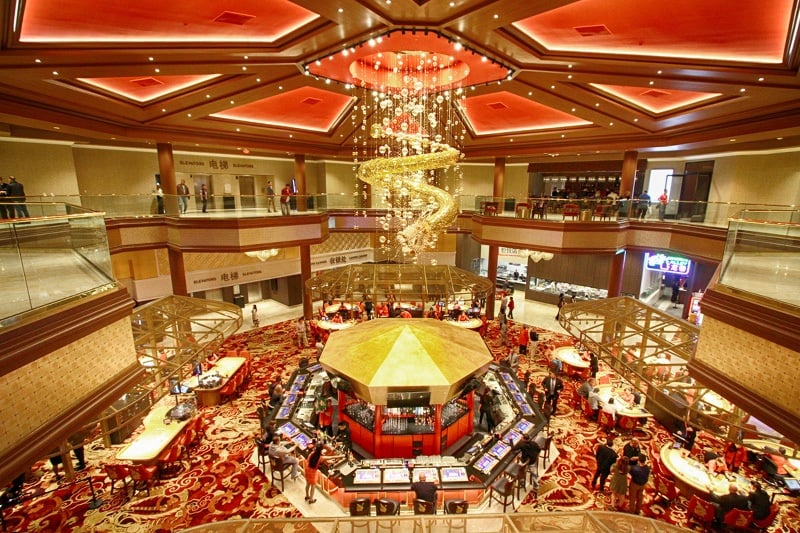 9. MGM Resorts Festival Grounds to Get New Life
While the clusterful Rock in Rio USA music festival was a financial disaster (it won't be back), the site is primed to be an in-demand outdoor concert space at the intersection of Sahara and Las Vegas Boulevard. We've already heard MGM Resorts has nabbed an expansion of the San Diego-based Kaaboo Music Festival, and other new events seem inevitable. More visitors means more hotel occupancy, more room revenue means more investment and newness. Good times lie ahead on the north Strip, mark our words.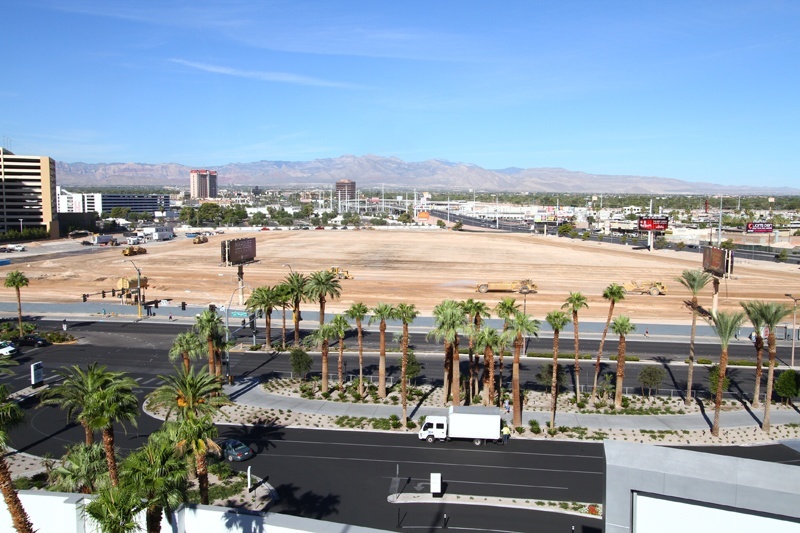 10. Alon Site Up for Grabs
The Alon (pronounced AY-lawn) resort project folded because it never got its promised financing (the announcement of Wynn Paradise Park was the nail in the project's coffin), but the 35 acres of prime real estate are up for sale for $400 million. Expect the explosion of growth on the north Strip to spark a sale, and if all goes well, a new casino resort will spring up on the former New Frontier site.
Update (12/6/17): We're hearing Wynn Resorts has purchased the Alon site, development is likely.
Update (12/14/17: Confirmed.
Update (1/22/18): During an earnings call, Wynn Resorts confirmed it will build Wynn West on the Alon site.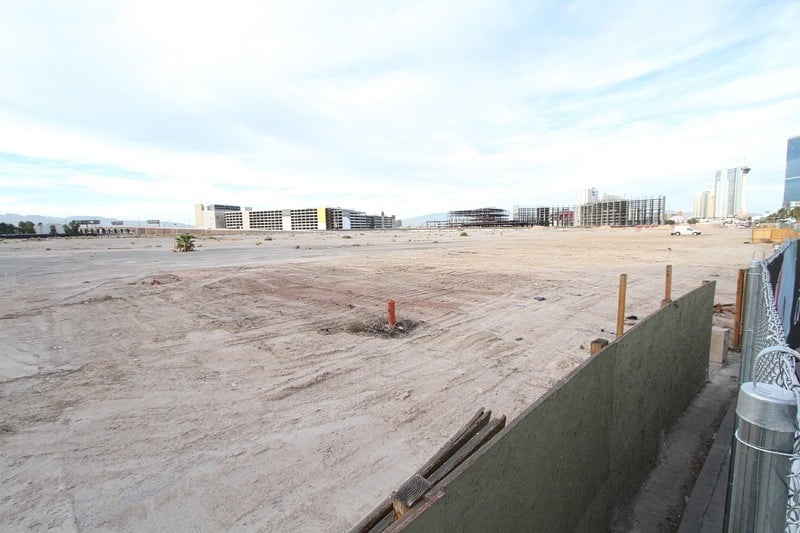 Bonus: Sands Concert Venue in the Works
Some might not consider this planned venue part of the north Strip (it will sit behind Venetian, Palazzo and the Sands Expo Convention Center), but its scope is big enough to tip The Strip in that direction. Las Vegas Sands and Madison Square Garden are partnering to build a concert arena with a capacity of 18,500. It's being described as the "world's largest venue built specifically for concerts and live entertainment." Construction starts in June 2018 with an eye toward completion in 2020. More things to do. More money. More OMG.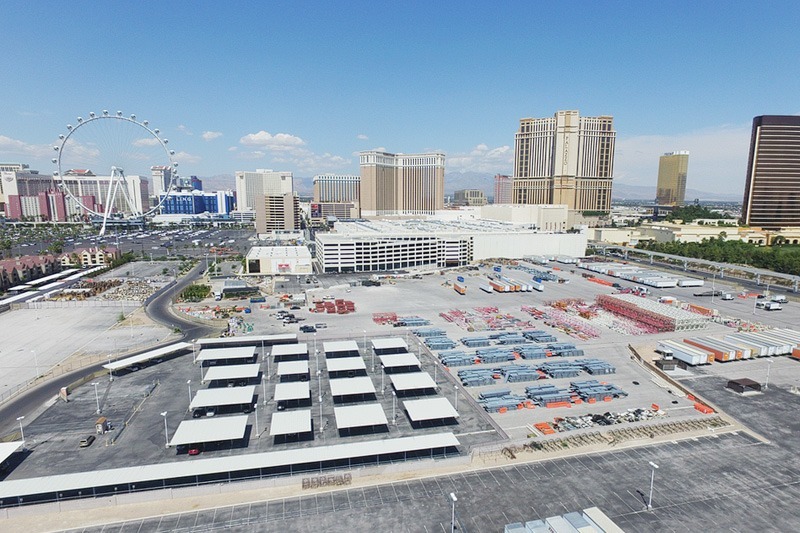 You can call it "critical mass" or a "tipping point," but there's no denying the north end of the Strip is about to experience an unprecedented boom, and that irreversible momentum is destined to transform Las Vegas forever.
We'd love to hear your thoughts, especially if you agree with us.
Update: Here we are on the news talking about progress on the north Strip.