Fontainebleau Catches on Fire a Smidge, Plus Construction Progress Pics
A small fire on the roof of the Fontainebleau Las Vegas sparked a brouhaha on July 23, 2023.
Black smoke caused by burning construction materials was visible throughout Las Vegas.
Word of the fire, along with news it had been extinguished, was reported extensively in social media an hour before local news "broke the story" a fire was happening. Old-timey media is adorable.
There were no injuries, we trust the cost of damages could approach dozens of dollars and the rooftop barbecue won't delay the opening of the resort, scheduled to happen in Dec. 2023.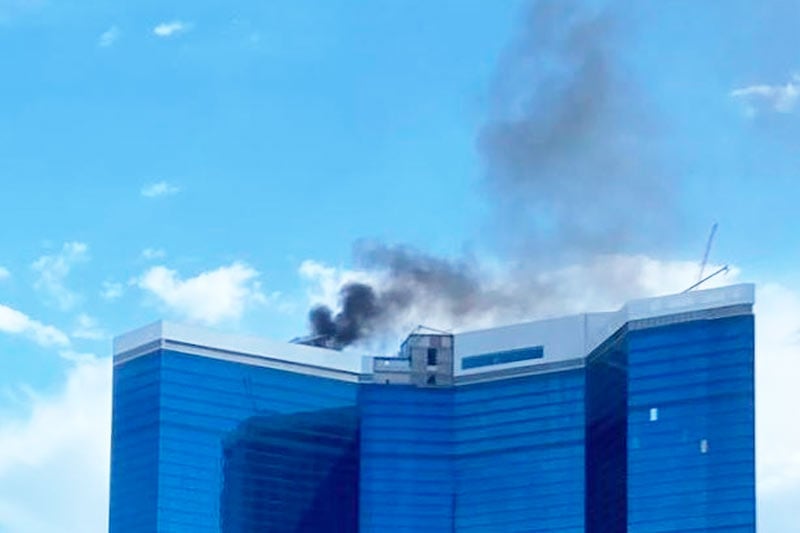 Here's another angle of the photogenic, yet brief, fire.
Seems to be going out… white smoke instead of black.

Awesome credit to the firefighters. pic.twitter.com/sxsCCw75zk

— Michel (@Mic_VegasSphere) July 22, 2023
While authorities aren't saying what caused the fire, we reported the cause of the fire shortly after the incident.
Per sources, the six-minute Fontainebleau rooftop fire was caused by a combination of: 1) combustible materials, 2) oxygen and 3) Las Vegas being hotter than the core of an exploding supernova. https://t.co/7XgPXgVJXR

— Vital Vegas (@VitalVegas) July 22, 2023
We were relieved to hear the fire didn't cause much damage, as it was next to what we predict will be the next big thing in Las Vegas, Fontainebleau's rooftop lounge.
This spot at Fontainebleau could provide the best view in Las Vegas. @FBLasVegas pic.twitter.com/N6kTOiPtIq

— Vital Vegas (@VitalVegas) May 20, 2023
We cruised by Fontainebleau recently to capture some photos of the exterior, so we'll share those throughout the rest of our story, because the fire thing was all sizzle, no steak.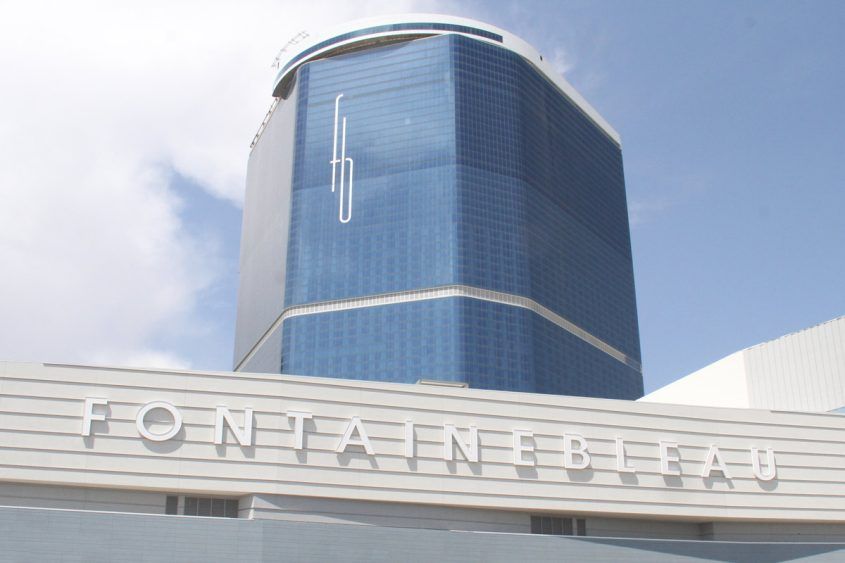 While it was evident early on the fire was small and contained, people freaked out because of Fontainebleau's long history of challenges.
The hotel has been in the works since 2005, has had a series of owners, was an idle eyesore for years and even now is being very secretive about progress inside the Strip resort.
Fontainebleau (pronounced "fountain-blue") has done zero P.R. during construction, so the information vacuum has been filled with rumors and rumblings and speculation. These are a few of our favorite things.
We've heard skepticism about the scheduled opening date, we've also been told there's a good bit of chaos behind-the-scenes related to vendors.
The former President of Fontainebleau, Cliff Atkinson, parted ways with the property due to rumored friction with Fontainebleau ownership. Brett Mufson was named placeholder President, and recently Mark Tricano was named President. Tricano is well-liked and respected in the industry, but it's been suggested he may be out of his depth with a $3.7 billion megaresort. We are just suggesting Tricano might want to compare rates for "being thrown under the bus" insurance. All due respect.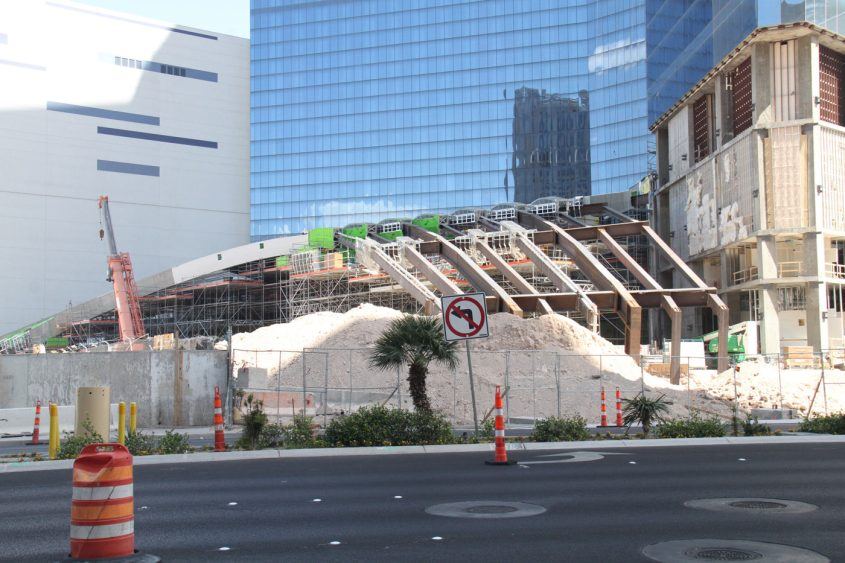 We exclusively reported Wynn Las Vegas was set to file a lawsuit against Fontainebleau for poaching employees. The lawsuit appears to have been shelved, but was clearly intended to be a shot across the bow at Fontainebleau. We were told a key Fontainebleau executive stayed at Wynn while the poaching was happening. Ouch.
It's rumored Fontainebleau is over-paying for talent, and is over-staffing, so it's expected there will be a significant exodus after opening, voluntary or otherwise.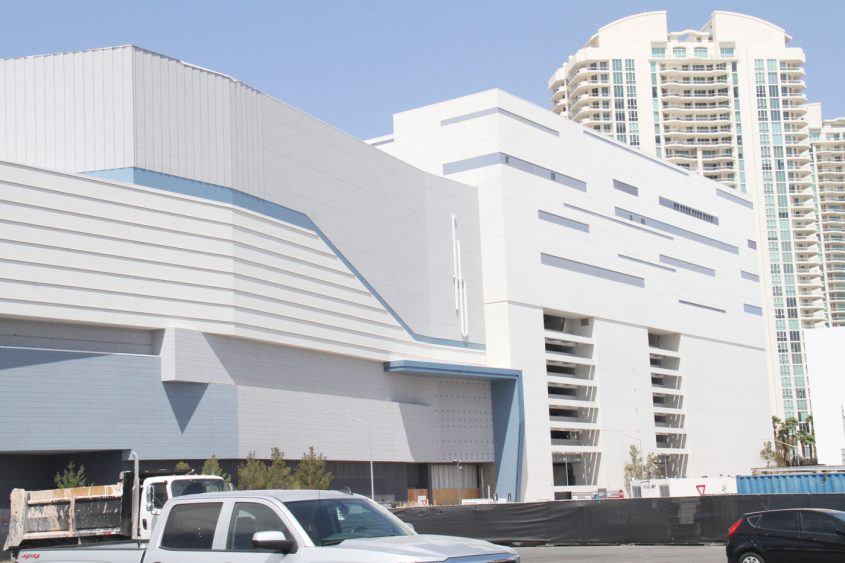 Fontainebleau has attracted some great talent, among them: Colleen Birch, Chief Operating Officer, from Cosmopolitan; Stephen Singer, Chief Financial Officer, worked with former Fontainebleau owner, Steve Witkoff, as well as for Paragon Gaming and Cosmo; Daniel Espino heads up human resorces ("Chief People Officer"); and Stacie Michaels, General Counsel (ironically, formerly Wynn's General Counsel).
Fontainebleau also snagged one of our favorite casino marketers, Lisa Melmed, from Plaza. She'll take on the role of Director of Brand Marketing at Fontainebleau.
We've also exclusively shared Fontainebleau and its nightlife partner, Groot, are aggressively going after nightlife talent for the new resort, including DJs and executives. Tiesto and Zedd are reportly leaving Resorts World next year to headline at Fontainebleau.
As mentioned, Fontainebleau has been very protective about what's going on inside the resort, for whatever misguided reason, but word is the interior is glorious and very well-designed.
Heaven forbid anyone actually be able to get in and share that great news.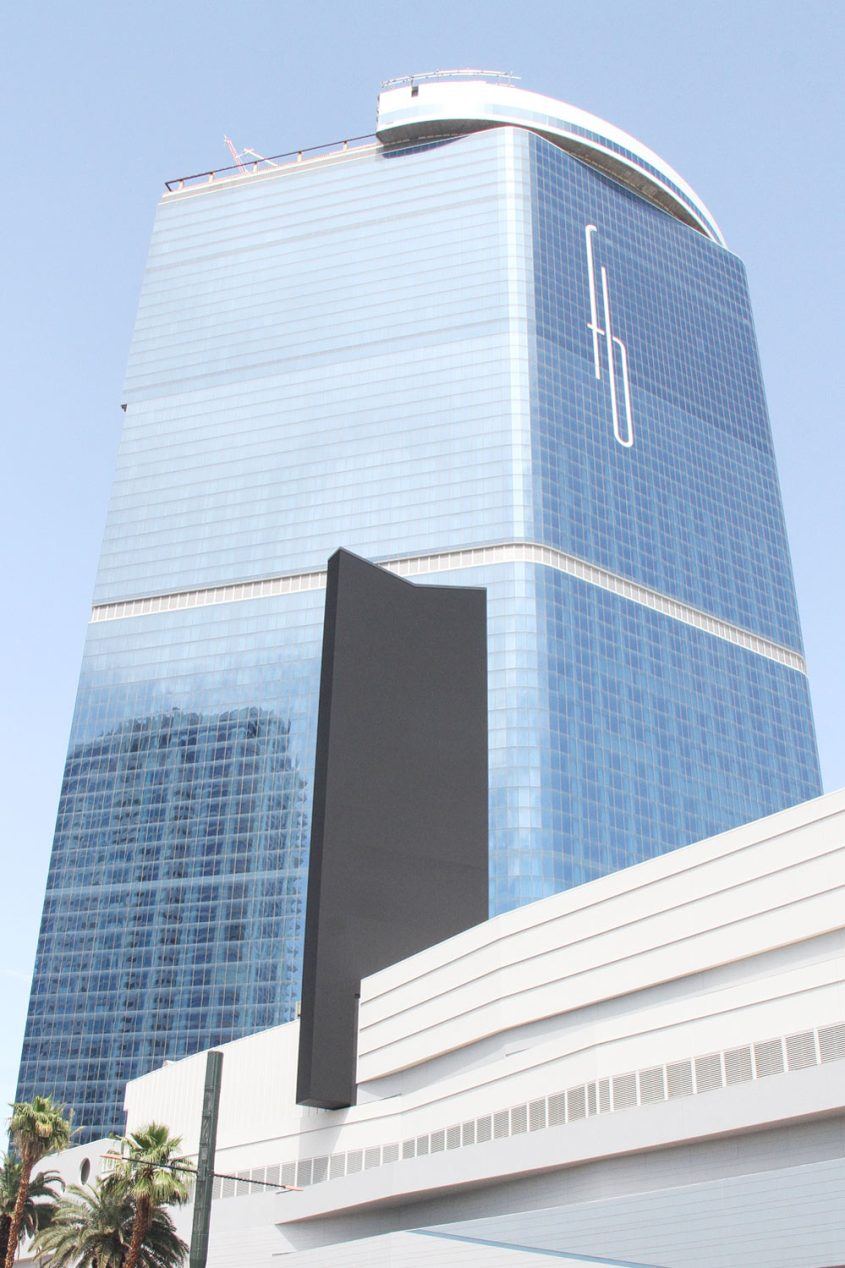 Fontainebleau is going to need all the help it can get. It is opening during the slow season in Las Vegas (presumably giving it some breathing room to iron out the kinks all resorts experience before it gets busy), and is relying very heavily on the Fontainebleau brand, a mistake that's been made all too often when existing brands believe that gives them a leg up in the Las Vegas market.
Fontainebleau might have a database of hotel guests from its Florida hotel, but it doesn't have a casino database, a critical part of making a casino resort successful.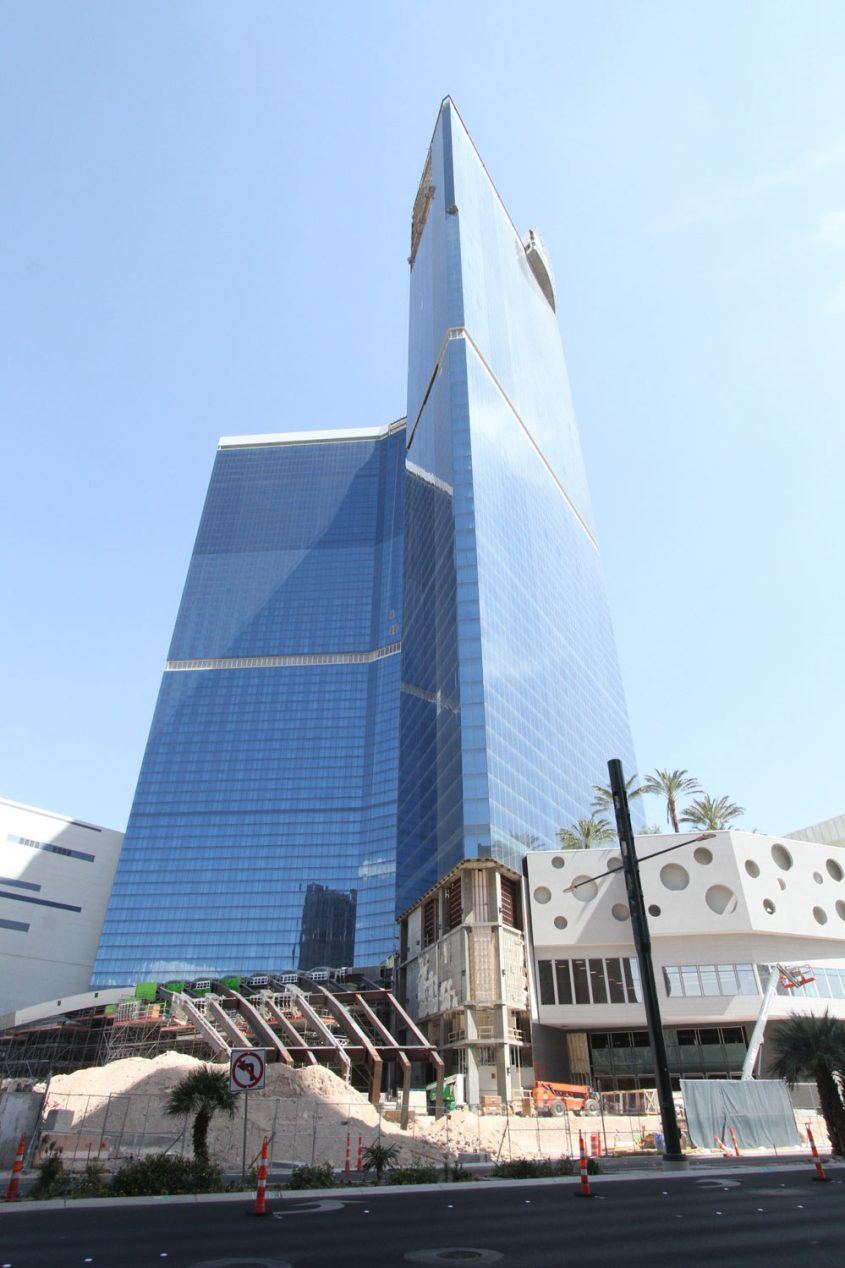 The hot streak for Las Vegas casinos is cooling off, and Las Vegas is likely to be facing a flattening of visitation (as it did prior to the pandemic), which is likely to mean more supply than demand. Fontainebleau is bringing more than 3,600 new rooms online.
Whatever the concerns for the future of Fontainebleau, many are thrilled simply by the prospect of the resort opening after two decades. We are one of them.
Fontainebleau is set to make a splash on the Las Vegas Strip, and from everything we hear, will be fire.
Do you know this blog at all?