Shocking Number of People Love Westgate's Year-Round Christmas Suite
Westgate Las Vegas recently unveiled a year-round Christmas-themed suite.
A surprising number of people love the holly-bedecked suite and say they'd book it, despite the fact it's 120 degrees outside in Las Vegas. Or maybe because it's 120 degrees outside in Las Vegas.
Las Vegas never fails to surprise, and the obvious pent-up demand for celebrating the holidays year-round is no exception.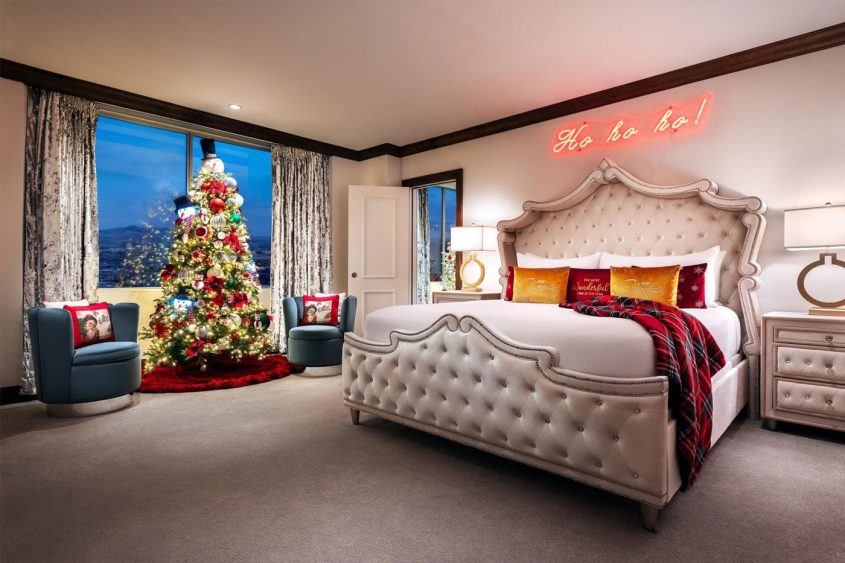 Yes, Westgate did a great job with this Christmas-themed suite, that's not really the issue.
The issue is why more people aren't firmly in the "humbug" camp, as we are.
Christmas is barely tolerable at Christmas, much less in March or July or September. And don't get us started about the fact department stores start playing Christmas music in October now.
The yule creep is real.
We took a poll about Westgate's new suite and a third of the respondents (29 percent of the 2,258 people surveyed) say they'd stay in the room even outside the holiday season. Voluntarily!
Westgate just unveiled a Christmas-themed suite available year-round. Would you book a Christmas-themed suite other than during the holidays?

— Vital Vegas (@VitalVegas) July 21, 2023
That's a solid number of people who find a holiday-themed suite appealing, and seems to indicate Westgate called this one correctly.
Westgate's site highlights these features of the suite: "Over-the-top festive decor with three beautifully decorated Christmas trees, cozy up by the fireplace and enjoy the warm holiday ambiance, a festive bar area to toast to the holiday spirit, two 'elf-on-a-shelf' themed bathrooms for added whimsy."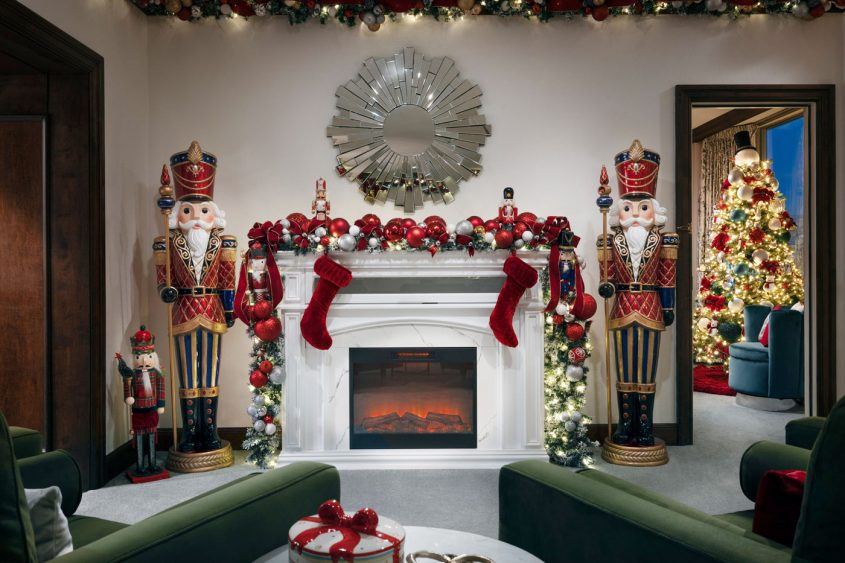 It seems the Christmas-themed suite can only be booked by phone.
Despite the fact we feel like we're enabling this disturbing obsession with nutcrackers and gingerbread, the numbers are 702-732-5631 or 800-367-7917 (toll-free).
Yes, we called. We have to look like we put some actual work into these blog posts.
The room is 1,125 square feet, and there's only one Christmas-themed suite at Westgate at the moment.
Rates vary, as you might suspect.
Assuming the suite is available, the low end rate is $795 per night, such as on weekdays.
On weekends, the rate can be $1,200 or more.
Seriously, though, can you really put a price on the magic of Christmas? The Westgate can, and does, but let's just keep this question rhetorical, thank you.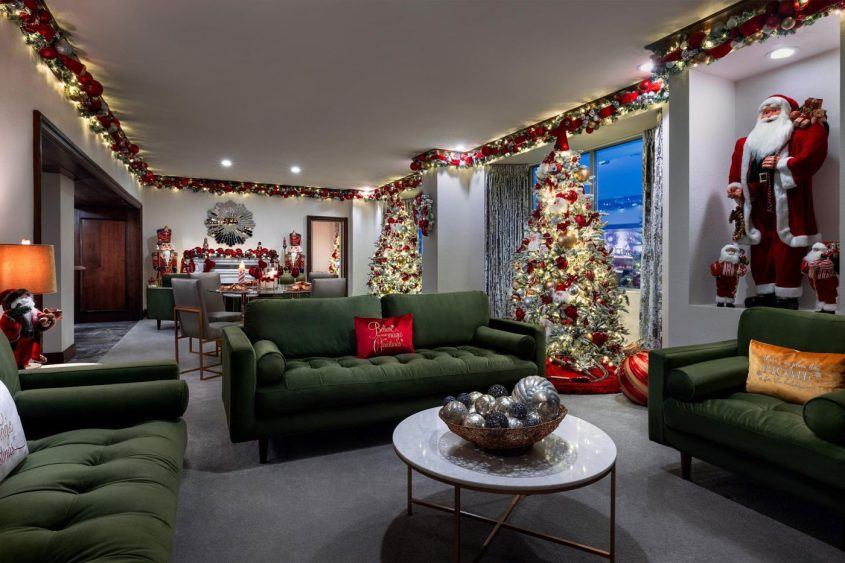 While we aren't entirely onboard with "Christmas year-round," we give Westgate credit for getting creative with theming. Westgate is mostly known as a convention and timeshare resort, so anything colorful or inventive is welcome.
We recently toured another Westgate suite, and it's easy to forget how absolutely massive this hotel is. Their high roller suites follow suit, and the suite we toured was approximately the size of Anus, France.
Yes, that's an actual place. You have no idea how long we've waited to drop that fun fact into a story. Thank you, Westgate!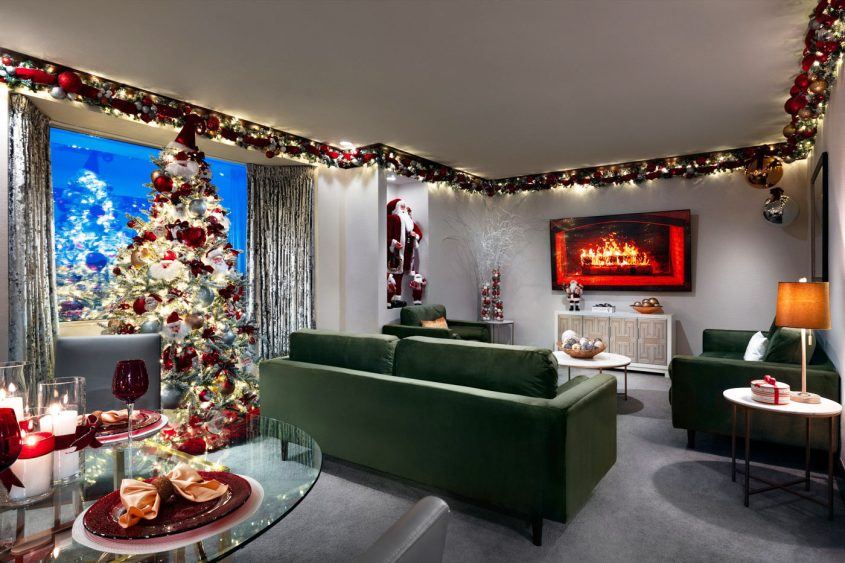 Anyhoo, given our extensive market research of doing a 30-second Twitter poll, we trust the Christmas-themed suite at Westgate will do very well.
People seem anxious to escape from a weary and stressful world. Las Vegas is the opposite of jaded! It's a place to escape our everyday concerns, to pursue joyfulness and wonder and possibly find a fanciful location to make adult fetish films.
For the record, we aren't jaded, you're jaded. And merry "too soon"!