"Extravaganza" to Close at Horseshoe Las Vegas
"Extravaganza" is set to close at Horseshoe (formerly Bally's) on Jan. 7, 2023.
The show opened Nov. 23, 2020, in the midst of a challenging set of circumstances.
And by "set of circumstances," of course, we mean "shitshow." Specifically, a pandemic. You may have heard about it.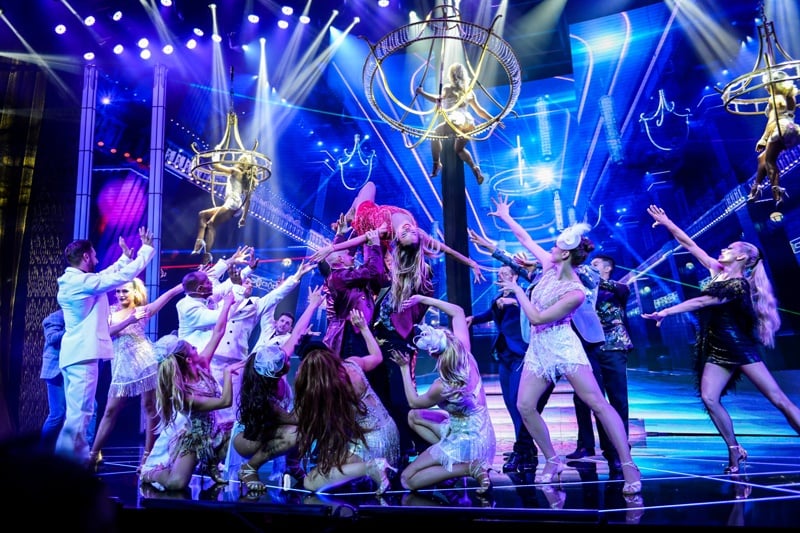 "Extravaganza" had exactly one performance, on March 14, 2020, before it was shut down along with every other Las Vegas show due to COVID-19. It reopened Nov. 23, 2020, and has been jazz-handing on The Strip ever since.
When audiences starting returning to theaters following the shutdown, Draconian rules made it impossible for many shows to reopen. Policies included limiting gatherings to 50 people, or half a venue's capacity, whichever was less.
Shows also had to keep a 25-foot "moat" between performers and audience members, the sheer stupidity of which remains a source of amusement for many in the Las Vegas entertainment community even today.
Shows that did reopen operated in the red, for the most part.
Nobody's really sure how, but "Extravaganza" persevered. The show often had more performers and crew members than audience members.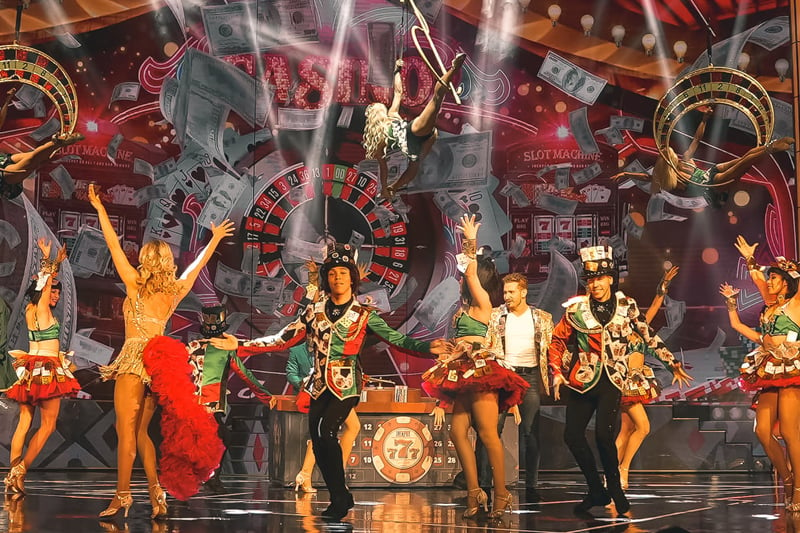 For whatever reason, "Extravaganza" operated at a loss during the pandemic, and serious props to the producers, as it meant cast and crew continued to have income at a time when so many didn't.
"Extravaganza" was probably doomed from the start, but the pandemic ensured its demise.
It wasn't a bad show, it was just a show from another time and economic reality.
It was lavish and over-the-top, and shows of that scale just don't tend to fly in Las Vegas anymore, unless they have the "Cirque" name attached. Even Cirque is facing strong headwinds. Many outsized shows just don't pencil out given market saturation and labor costs.
We're still amazed by the fact the sister show of "Extravaganza," "Wow" at Rio, is still open.

"Wow" opened Sep. 26, 2017, and again has a large cast and was directed by "visionary Israeli mime" Hanoch Rosenn, who also created "Extravaganza."
Some have suggested the era of wildly expensive Las Vegas productions has come to an end, sparked in part by the pandemic, but also changing audience tastes.
A spectacle-filled show recently opened at Wynn Las Vegas, "Awakening," and it cost north of $150 million to produce. Ticket sales have been less than spectacular, and the jury's still out on whether Wynn Resorts can ever recoup its investment.
Back in the day, casinos would subsidize its stage productions to draw gamblers. Now, that business model doesn't fly. Shows have to pay their own way, and it's become very expensive to put on a show.
The latest casualty of the high cost of shows is "Bat Out of Hell," closing at Paris on Jan. 1, 2023. The cost of shows is even higher when they don't sell tickets, of course. Awkward.
"Extravaganza" may have been a longshot, but it did a decent job of picking up where "Jubilee" left off (it was in the same showroom at the former Bally's). It was a mix of eye candy and cringes, but at least one of the acts was utterly unforgettable.
The show featured Silvia Silvia (sometimes Sylvia Sylvia, real name Silvia Egred), so nice they named her twice, and her jaw-dropping archery act. We trust with the closure of "Extravaganza," fans will be able to see Silvia in "Wow."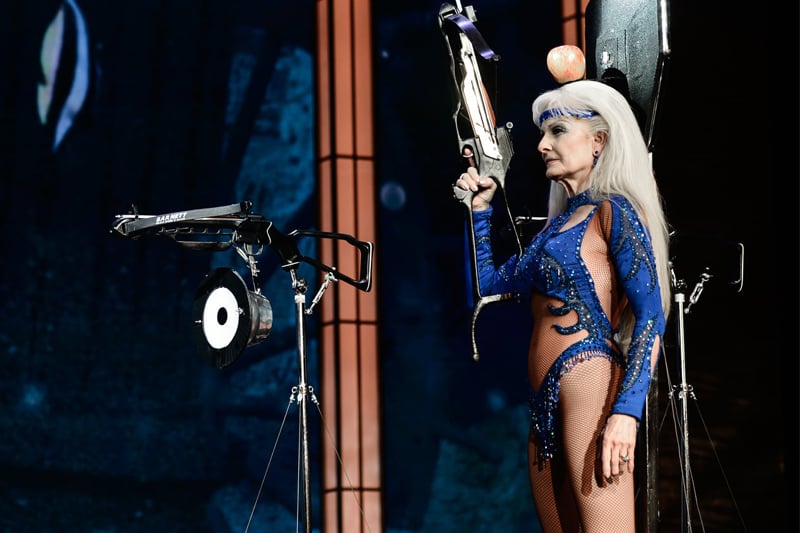 Caesars Entertainment hasn't announced what's next for the showroom at Horseshoe.
There are still some entertainment options at Horseshoe, including "Potted Potter," a Harry Potter parody, and "Paranormal," a mentalist show.
Want to explore more stories? Read about US gambling here:
You can also learn about online gambling in Canada here: