A First Look at the New Nacho Daddy on the Las Vegas Strip
A locals' favorite, Nacho Daddy, opens its first location on the Las Vegas Strip on Aug. 18, 2016, and we've got a sneak preview of this expansive new eatery. And drinkery. Hey, we have our priorities straight.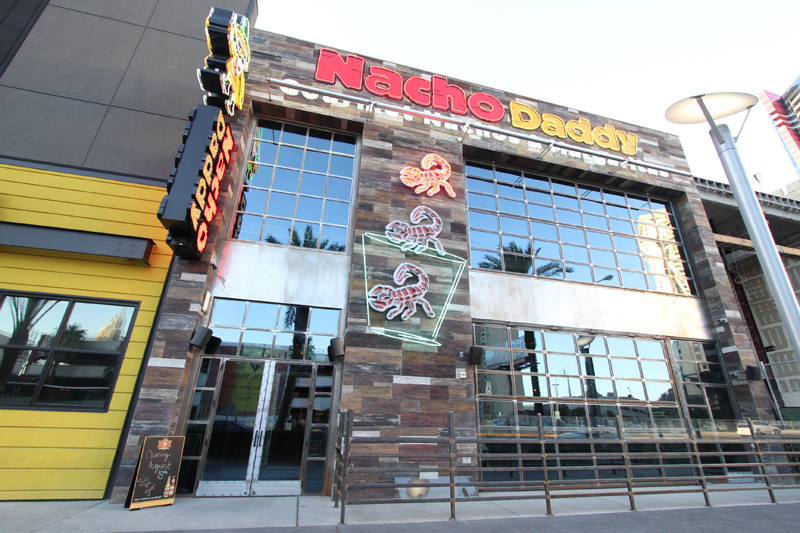 Nacho Daddy is one of our favorite haunts downtown, just off Fremont Street, and the new Nacho Daddy is more and bigger and better. Hey, it's Las Vegas, so more and bigger and better is just part of the deal. Like resort fees and regret.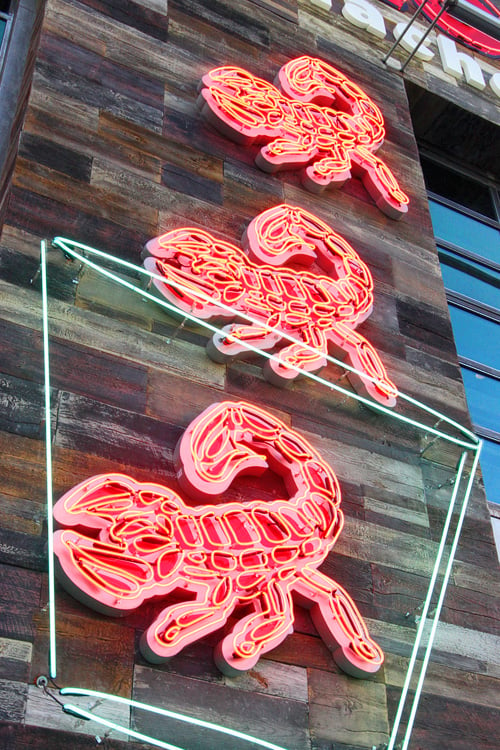 The newest Nacho Daddy is located just east of Las Vegas Boulevard and Harmon Avenue, in the Miracle Mile Shops at Planet Hollywood. Note: You can't actually get to Nacho Daddy from inside the Miracle Mile Shops. The main entrance is on Harmon. You'll figure it out. It's next to Buffalo Wild Wings.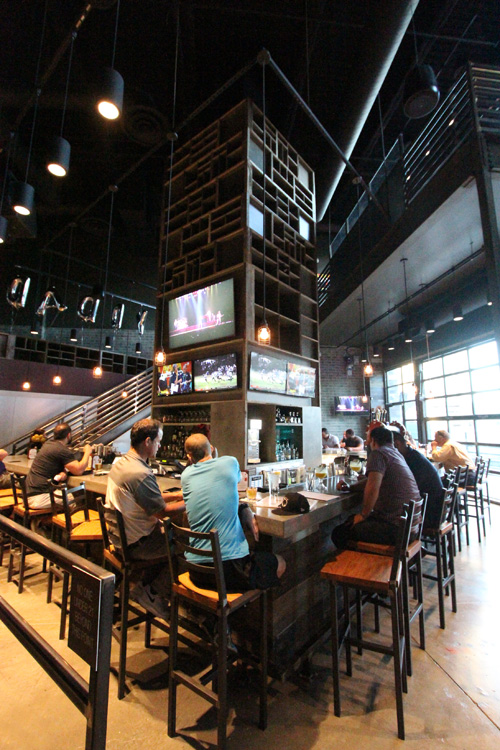 The original Nacho Daddy restaurant, in Henderson (motto: "We barely know where we are, so don't feel badly"), closed several months ago. The good news is a Chick-fil-A will open on the site. (We're so engorged right now.)
If you frequented that Nacho Daddy location, you're likely to see some familiar faces at the Strip location.
Why, here's a familiar face now!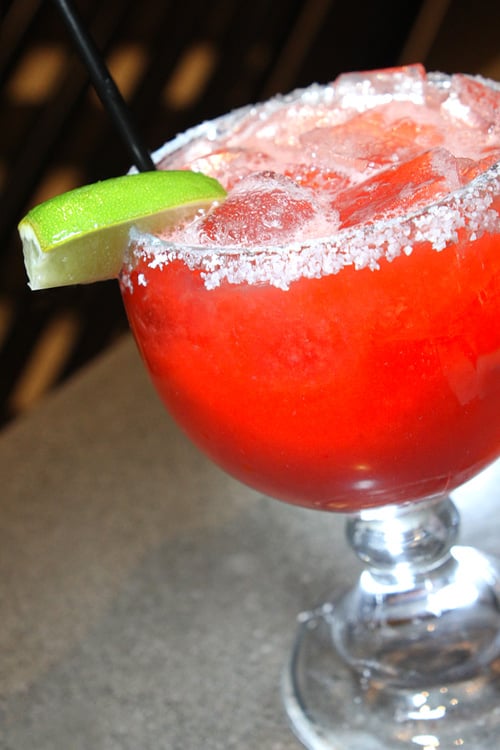 This section of the Miracle Mile Shops is a hotbed of activity lately.
There's another new restaurant on the way, right next door, Hot N Juicy Crawfish. This Cajun seafood restaurant is set to open in late 2016.
The new Nacho Daddy is about 6,100-square-feet, which are the sturdiest kinds of feet according to podiatrists.

The interior of Nacho Daddy is easily three stories tall. Which makes sense when you realize the restaurant sits in part of the space previously occupied by the defunct Krave Nightclub.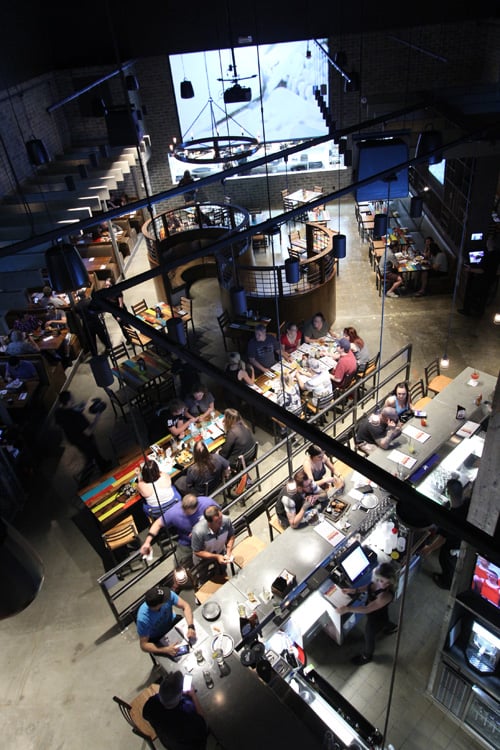 Nacho Daddy accommodates about 230 people and the interior is punctuated by more than 20 video screens, both large and larger.
The new restaurant features a lively bar and open kitchen whence your delicious Mexican and Mexican-inspired food comes. That's right, "whence." Which reminds us of a pet peeve. "Whence" means "from where." So, if you hear someone redundantly say "from whence," you have our permission to cuff them soundly about the ears and forehead.
Thus providing another great example of why one shouldn't blog while intoxicated.
Moving on.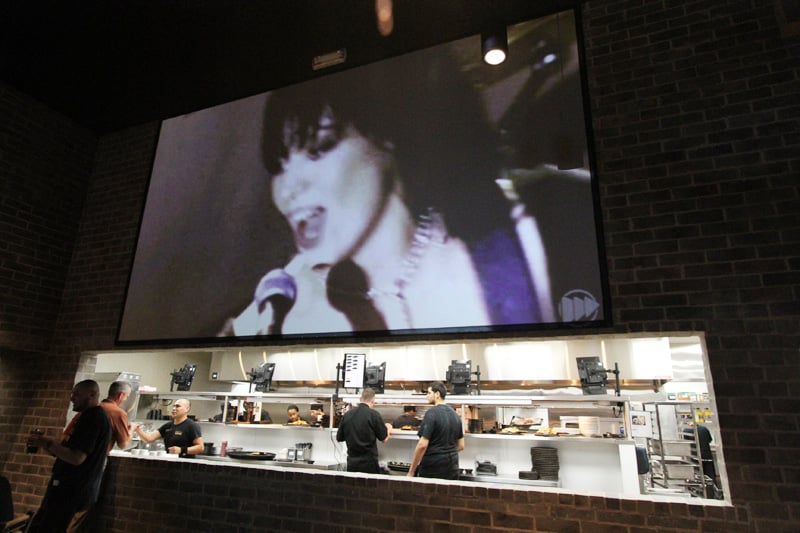 The newest Nacho Daddy features all the drinks and dishes guests have come to know and love, including the restaurant's notorious scorpion shots. All the cool kids are doing it!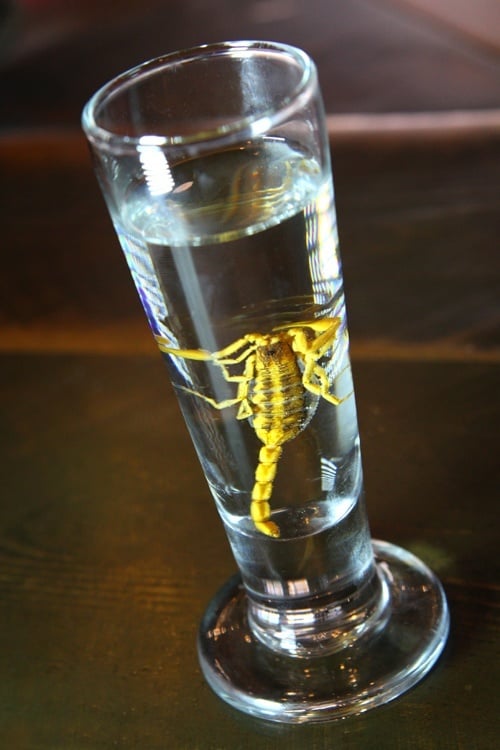 One feature of the new Nacho Daddy has yet to be installed, a display with live Emperor scorpions. The enclosure will greet guests just inside the main entrance and is being designed and built by the team at Animal Planet's "Tanked."
The process of building and installing the custom enclosure will be featured on "Tanked," which will provide some great exposure for Nacho Daddy. The program will also raise awareness of just how utterly horrifying scorpions are, in case there were any lingering questions about that fact.
Watch for some unique elements at Nacho Daddy on the Las Vegas Strip.
For one, the restaurant's beer cooler is front and center, so you can keep an eye on it.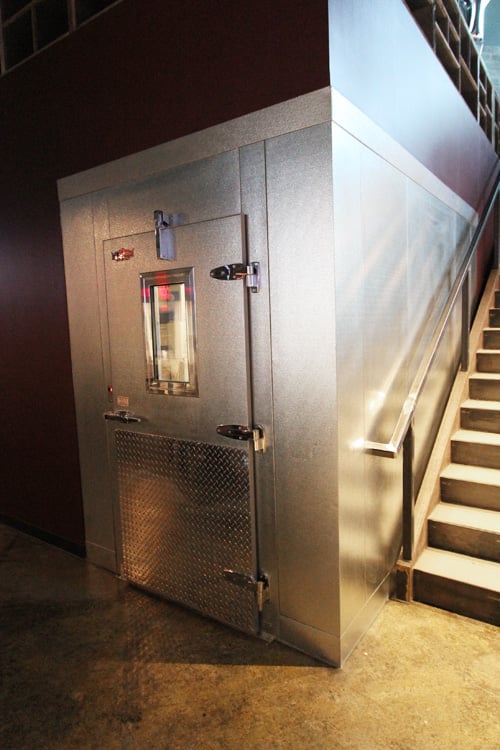 Also, check out the massive overhead fans, described by Nacho Daddy's congenial Director of Operations Mark Evensvold as "big-ass fans." It's like he was reading our mind.
Update: Alert reader Jerry D. brought to our attention that's the actual name of the fans. Who knew?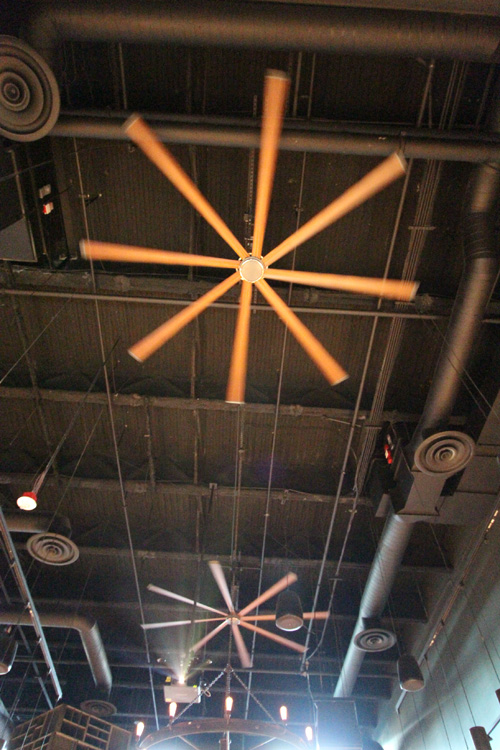 Oh, and don't miss the temperature readings on the beer taps. Or the tables made of reclaimed wood. Or the exceedingly hot bartenders. But mostly the reclaimed wood thing.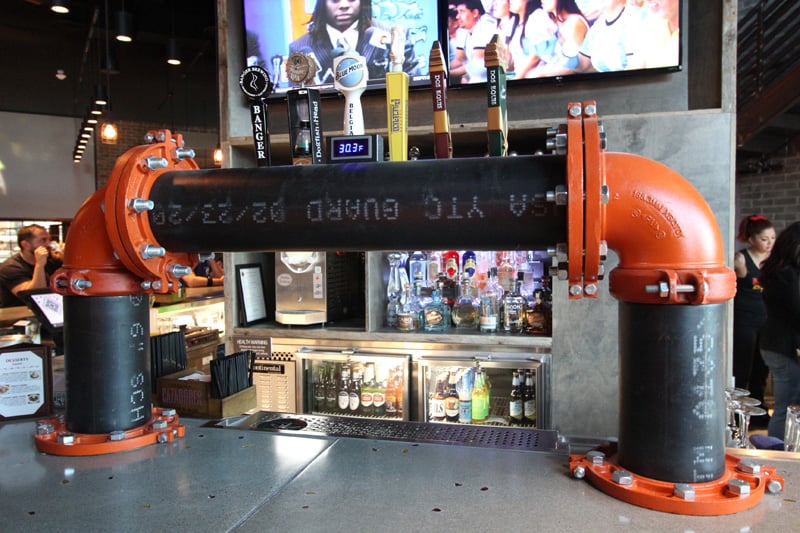 This grand new outpost is a welcome addition to the Nacho Daddy family. It should thrive on The Strip once folks become accustomed to the somewhat tricky location.
One tip if you're parking: Miracle Mile Shops self-parking is quite far away (possibly an actual mile), but there's a convenient parking lot just feet away from Nacho Daddy. You'll find the entrance between Buffalo Wild Wings and Harmon Corner. You won't be able to enter traveling east on Harmon, so do a U-turn at the entrance to the Miracle Mile Shops and turn into the hidden lot before you reach Las Vegas Boulevard. The lot's never full and it's always free. Valet parking just outside Nacho Daddy will be offered soon.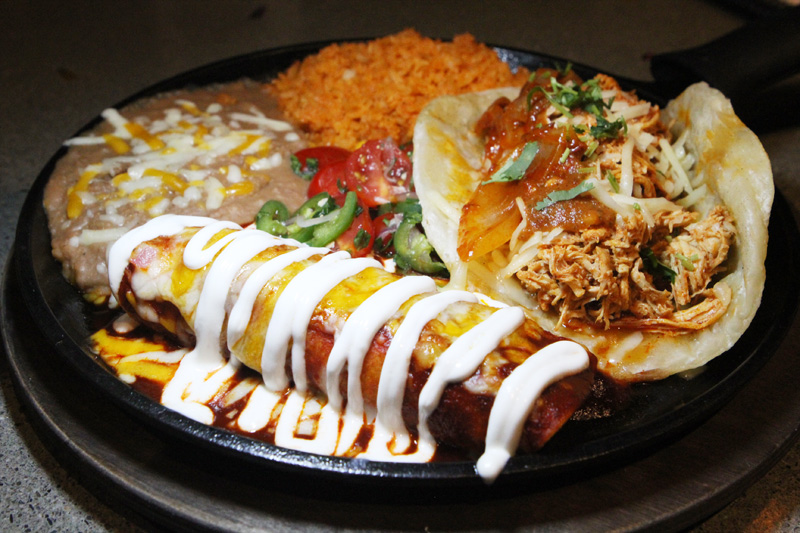 Enjoy more exclusive pics, and sorry we didn't get more photos of the aforementioned reclaimed wood, if you get our drift.
Nacho Daddy Las Vegas Strip