Exclusive Look Inside Fremont Casino's New Food Hall, Sportsbook, Casino Space
A week ago, we shared a peek into the new casino expansion at downtown's Fremont casino, but we never got a good look at the food hall or FanDuel Sportsbook.
We went back and got all up inside the new space, as is our way.
Yes, we now refer to the "food court" as a "food hall."
You're about to see why.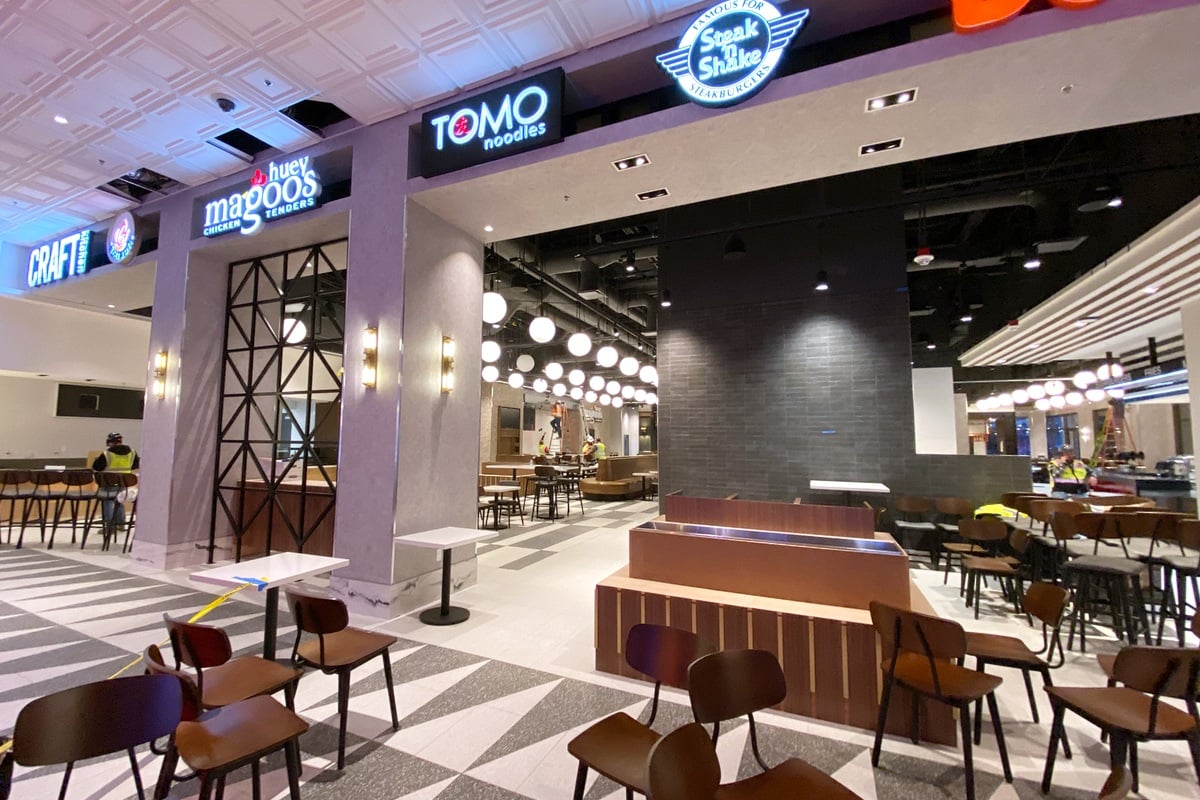 The $50 million improvement project has been months in the making, and it's time for the official debut.
The slot machine area opened today, Dec. 16, 2022, and the sportsbook opens at 8:00 a.m. on Dec. 17, 2022.
The food hall opens on Dec. 19, 2022.
Here's a quick walk-through of the new casino expansion at Fremont, which should save us lots of typing. Thank you,
iPhone and YouTube.
The food hall looks great, and is a dramatic departure from the rest of the casino.
The restaurant line-up should be a great addition to the fast-casual dining options on Fremont Street.
The restaurants include Steak 'n Shake, Huey Magoo's (chicken fingers), Roli Roti (rotisserie meats), CraftKitchen and Tomo Noodles. The food court will also get a Dunkin'. The existing Dunkin' at Fremont will be replaced, although they haven't said with what.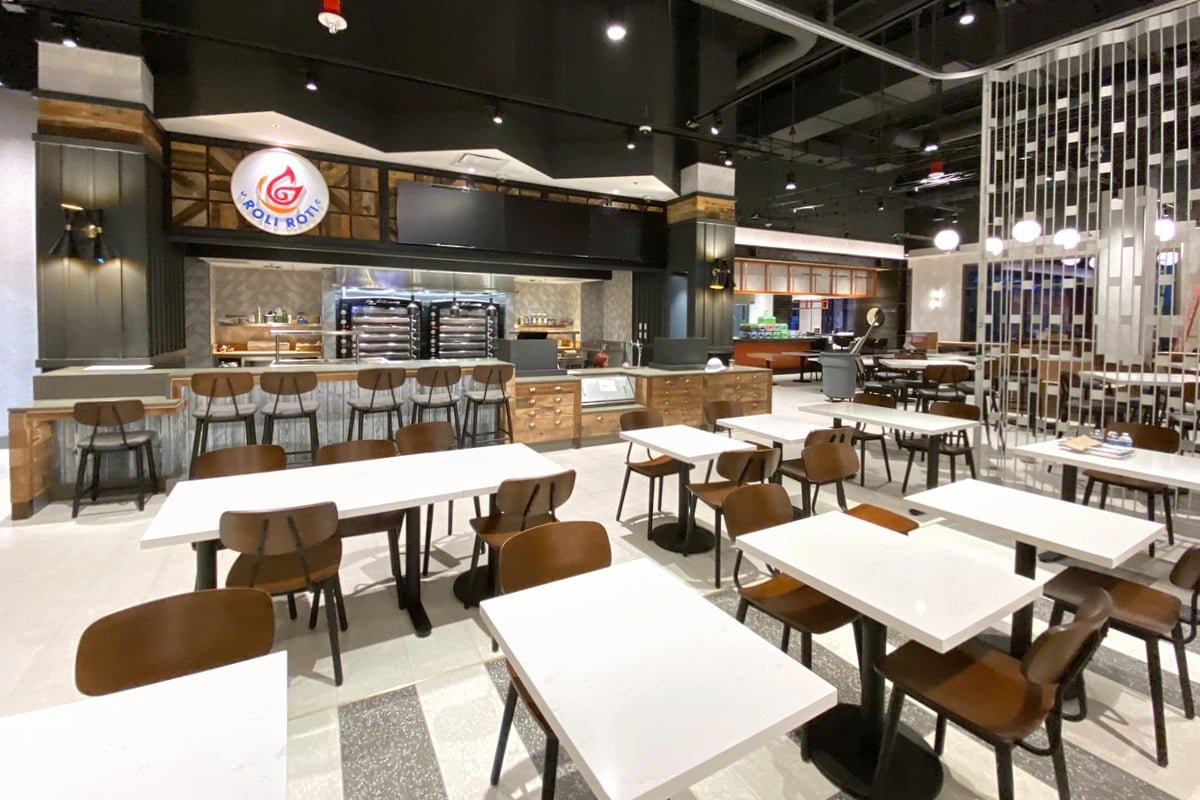 We won't drag this out because you'll be able to check it out for yourself in a few days, but you know we like to be first and "exclusive" is our middle name, which really creates some challenges when we try renewing our passport.
During our visit, we saw a new patio area that sits on 3rd Street. This area will become a fancy new promenade connecting Fremont Street Experience and Downtown Grand (and Pizza Rock and Triple George, among other offerings).

Here's what the slot machine area looked like when we passed through.
During out visit, we learned the look of the new casino space will be rolled out throughout Fremont next year, in a similar fashion as the renovation at The Cal not too long ago. The casino will stay open, and sections will be upgraded to the new look.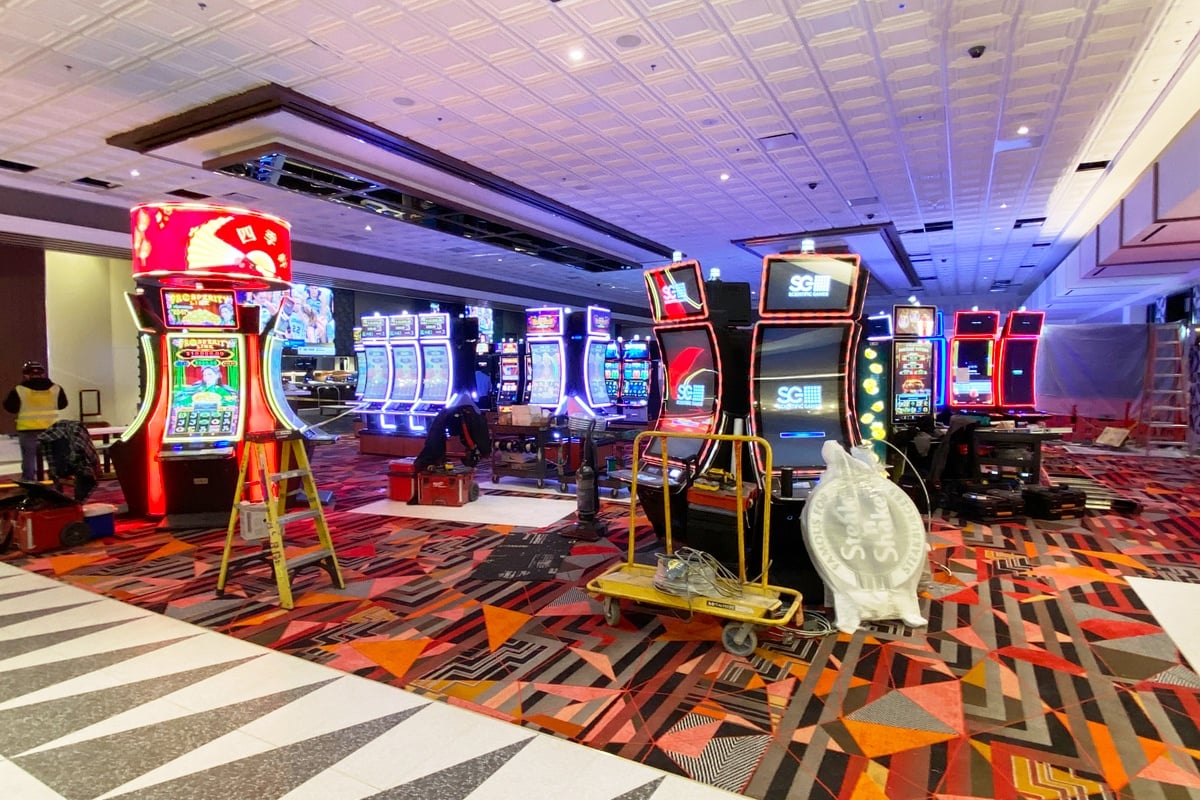 Boyd Gaming, owner of Fremont casino, is upping its sportsbook game, possibly in response to the massive sportsbook at Circa nearby. Sportsbooks don't generate a lot of revenue for casinos, but guests expect them as an amenity.
The sports book at Fremont is FanDuel branded. Boyd owns 5% of FanDuel, so it's really just a branding thing. Boyd will still hold the license and operate the sportsbook. We really like the adjoining video poker bar, and we sense that'll be our go-to spot at Fremont from here on out, despite the proximity of sports.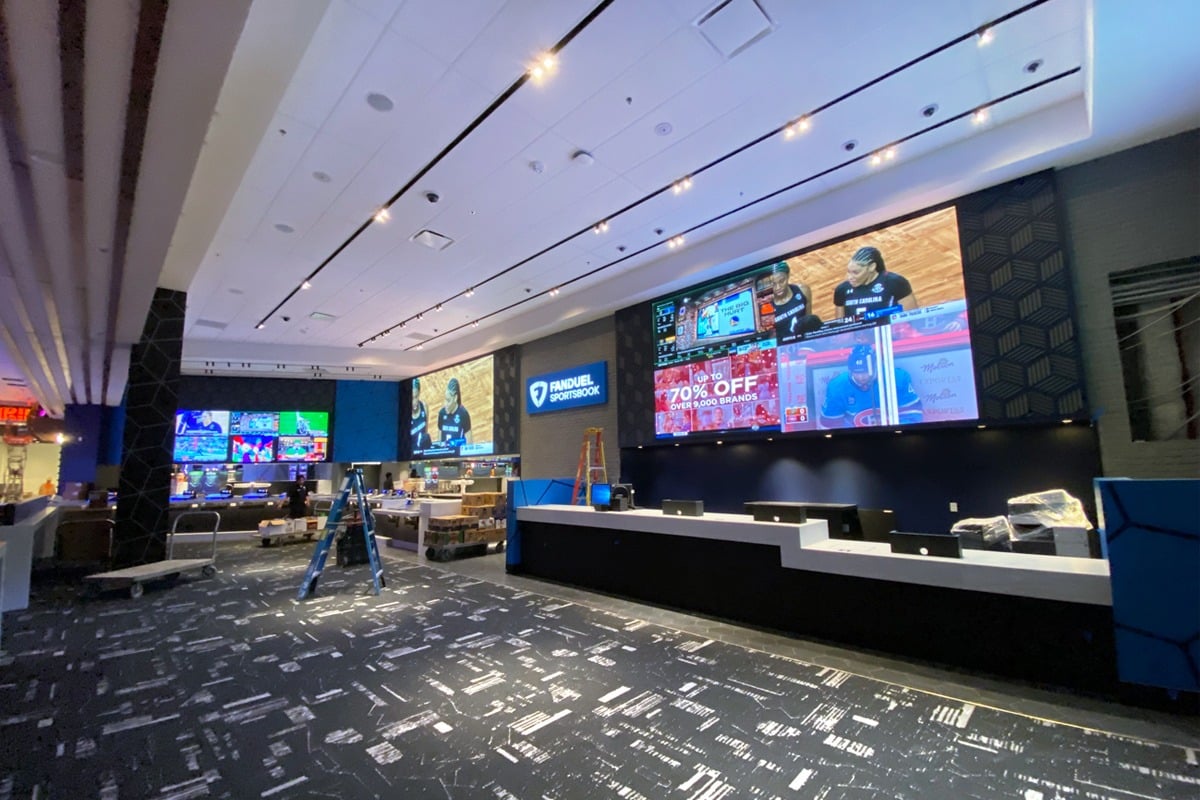 Like we said, you'll be able to check everything out for yourself soon.
This is an impressive expansion, especially for Boyd Gaming, all due respect.
The space looks great, and the placement of the food hall (as far north, and as far away from Fremont Street, as possible) is a brilliant move to get guests to walk past dozens of slot machines in pursuit of a solution to their drunchies.
The McDonald's at The D, just across Fremont Street, is always packed, but guests are looking for better quality offerings at reasonable prices and the Fremont food hall, we trust, will be that. Especially if Boyd loyalty club players can use their points to pay.
The walkway between Fremont Street and Downtown Grand fully reopens Dec. 22, although there's a lot of work left to be done. The City project should be done in early 2023, and will really open things up in what's being referred to informally as the "3rd Street Promenade." Increased lighting and activity in that direction will be a boon for the Mob Museum, Downtown Grand and its affiliated ventures.
One of those ventures will be a new sushi restaurant, Yama Sushi, just across from the new Fremont casino entrance and food hall patio.
Boyd went for it with this investment, and we predict it's going to pay off bigtime, while benefiting its neighbors in the process.
Want to explore more stories? Read about US gambling here:
You can also learn about online gambling in Canada here: