Durango Casino Making Quick Construction Progress
If you're a visitor to Las Vegas, it's possible you'll never visit the new Durango Resort casino. We're going to update you on it, anyway.
The new casino from Red Rock Resorts (Station Casinos) is about 10 minutes west of The Strip, just off the I-215 beltway.
Durango has made impressive progress, so here's a photo of the place as of, well, yesterday.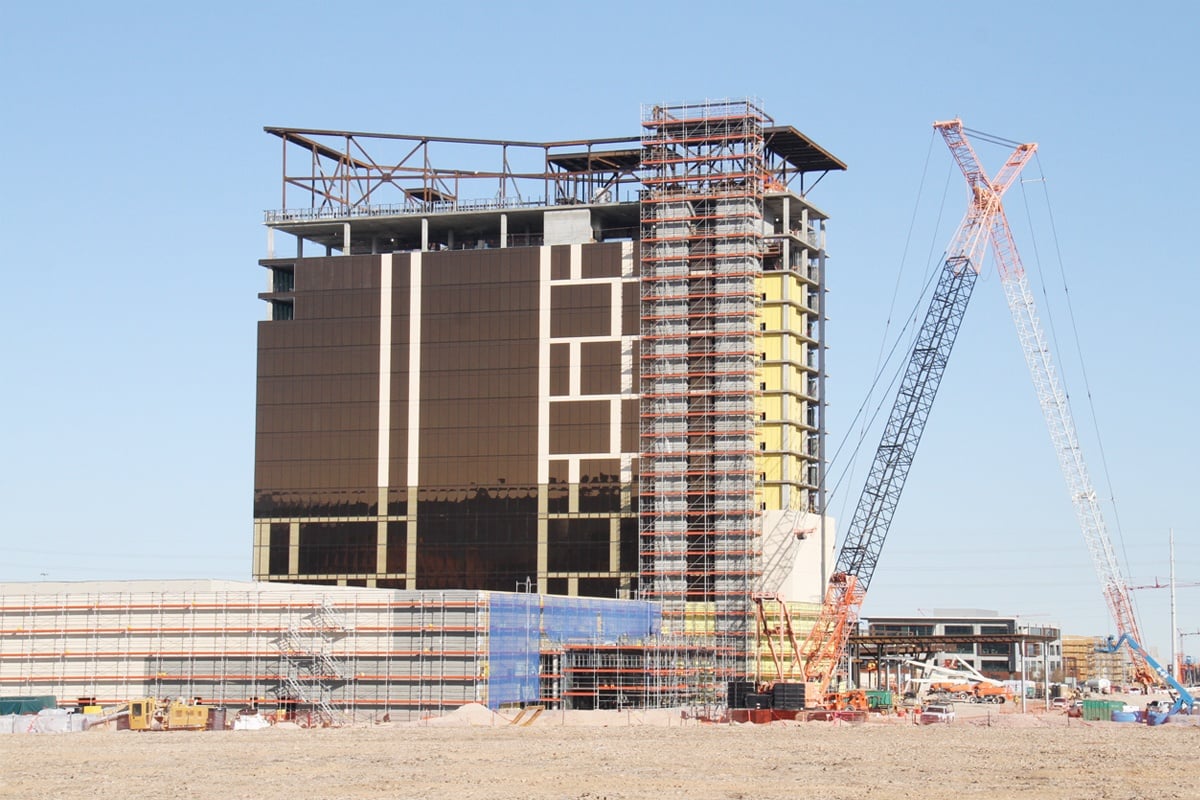 The state of Durango Resort is impressive because the project just started in early 2022.
Durango's groundbreaking was on March 11, 2022. The tower was topped off on Oct. 7, 2022.

In the vernacular of the industry, Las Vegas construction dudes are freaking awesome.
Seriously, there's always some guy up hundreds of feet just hanging out welding or whatever. Meanwhile, we get woozy getting onto a step stool.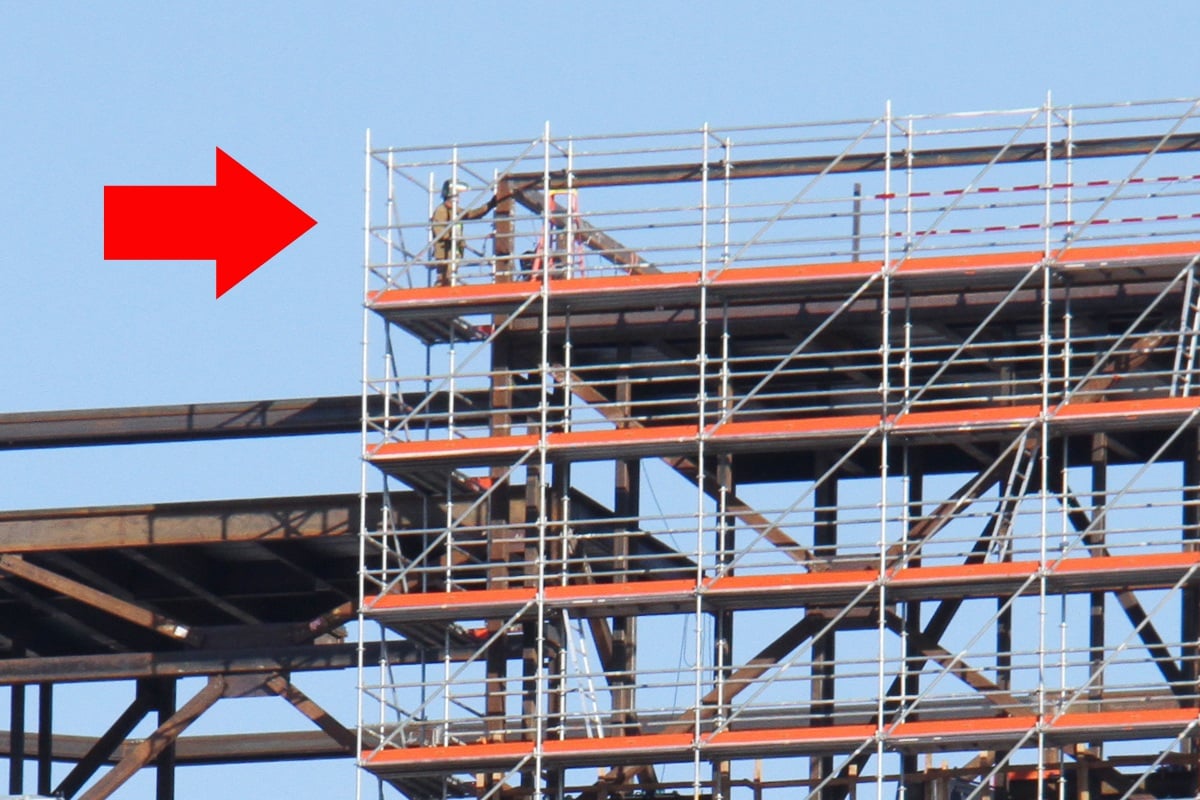 Durango will have 200 rooms and an 83,000-square-foot casino, plus all the amenities locals have come to expect (and demand, or else they go to Suncoast).
The resort will boast four restaurants, a food court, sportsbook, pool and event lawn.
Before the pandemic, that list of offerings would've included a buffet, but casinos have wised up about those money sucks.
Durango casino will cost about $400-500 million to complete.
Here's what Durango will look like when it's done.

You can see more Durango casino renderings here.
The building of Durango Resort comes on the heels of some big moves on the part of Station Casinos.
First, the company sold Palms to the San Manuel tribe. Then it was announced three casinos would not reopen following the pandemic, and would be demolished: Texas Station, Fiesta Henderson and Fiesta Rancho. Station also recently closed its Wild Wild West casino.
Basically, Station Casinos nixed its poorest performing casinos and is focusing on more lucrative neighborhoods.

Station Casino also operates Palace Station, Green Valley Ranch and Boulder Station. Durango seems to be more akin to Station's crown jewel, Red Rock Resort in Summerlin.
Durango (the official name is "Durango, a Station Casinos Resort") should open in Oct. 2023.
Given the progress that's been made to-date, we have no doubt the resort will hit its target date.

Here's some sweet drone footage of Durango casino-hotel. Dramamine recommended.
Adding a little sunshine to this gloomy day. pic.twitter.com/z6ynxi9uv1

— Durango Casino & Resort (@durangoresortlv) November 9, 2022
Locals casinos typically don't have the flair of casinos on The Strip.
Locals and tourists are very different creatures, and locals casinos reflect those differences.
Casinos geared toward locals are much more about geography than shows or attractions or headliners.
Locals want value, easy access, personalized service and if they have a favorite machine, you do not want to move it without telling them where it went or there will be hell to pay.
We'll let you know when Durango Resort opens, of course, and we hope to share our first handpay. New machines are always the luckiest, everyone knows that.