Circus Circus Expands Pool Complex, Including 50-Foot Waterslide
Circus Circus has begun an expansion of its pool complex, including the addition of what professionals in the waterpark industry call a "big-ass waterslide."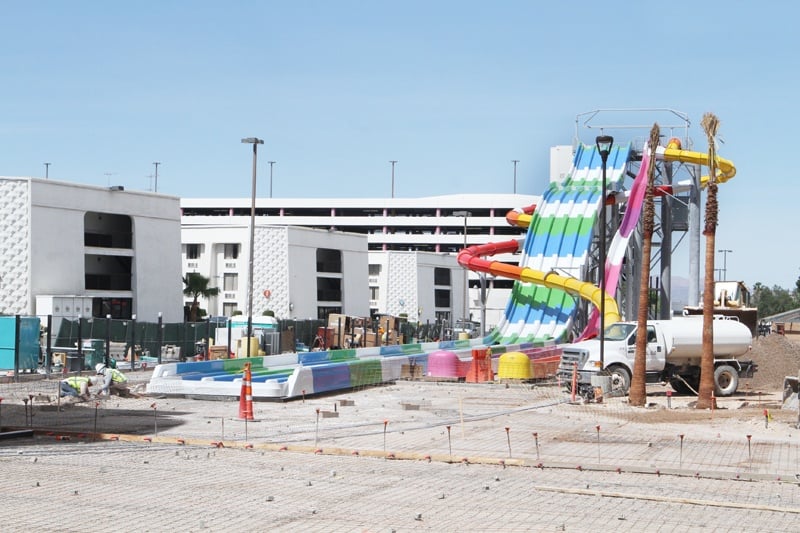 The towering, 50-foot waterslide will give guests three distinct experiences. There's a "speed slide," an "aqua tube" and a four-lane "mat racer."
Here's a closer look at the slide and its various parts.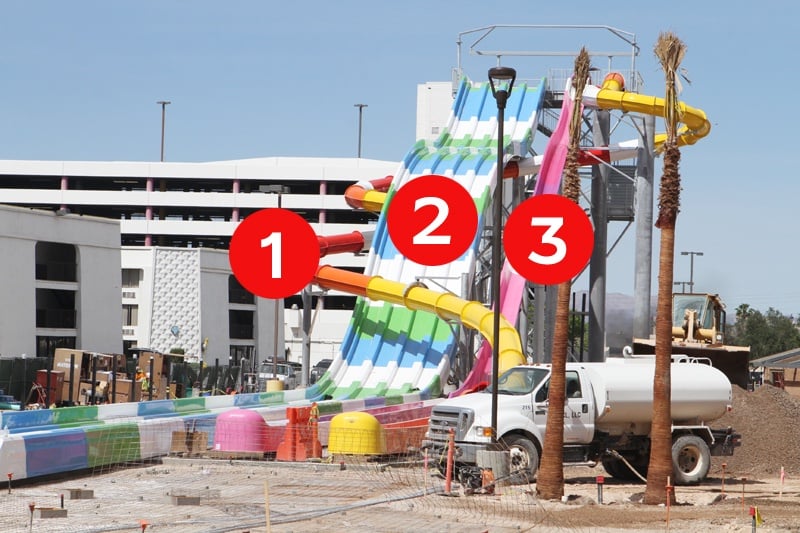 The slide is just the beginning of the Circus Circus pool expansion, however.
There will also be a "Splash Pad" area, including water features like water cannons, "splash falls" and "tilting buckets," whatever those might actually be.
The expansion will also have shade structures, lounge chairs, cabanas and personalized lockers.
The pool will also have its own food truck. With food. Please try and keep up.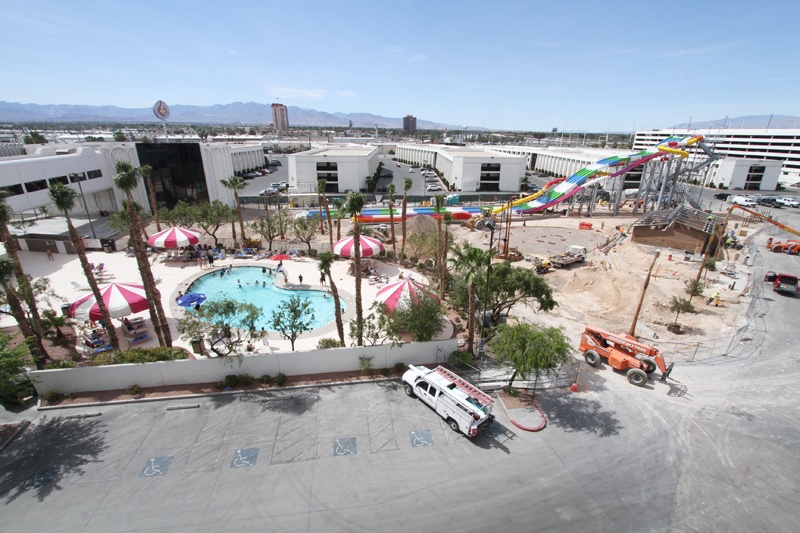 The pool's existing snack bar will be refurbished, and new showers and restrooms will be added to the pool complex.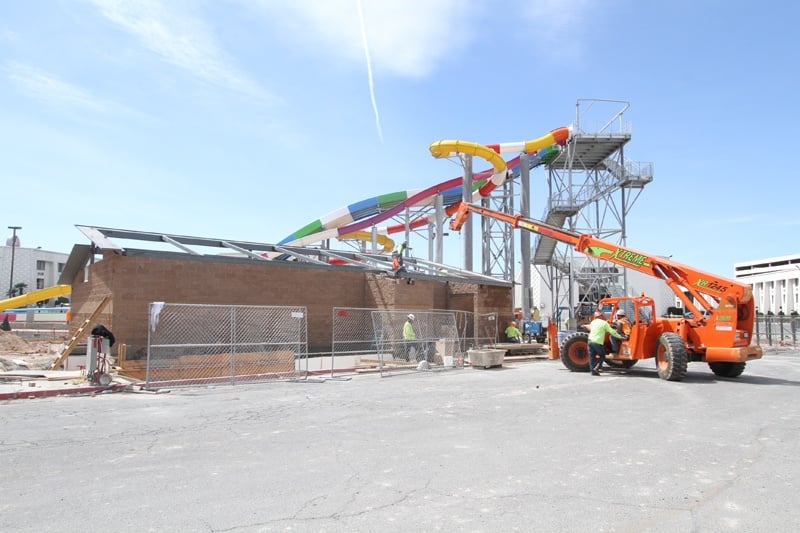 A highlight of the Circus Circus pool expansion will be an area reserved for guests 18 and older. Because hallelujah.
A news release about the pool expansion said the project will be completed in the second quarter of 2017. In terms human beings use, that's June 2017.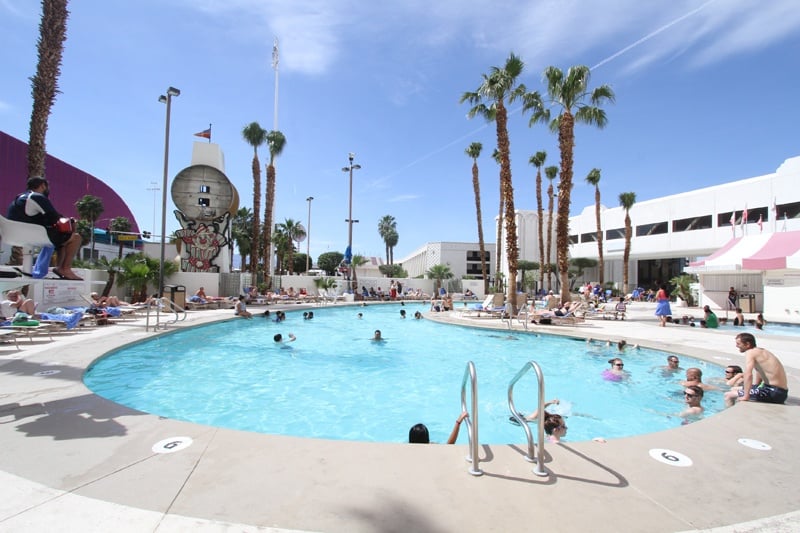 There's one caveat about the expanded pool at Circus Circus. It will be available only to hotel guests.
We've enjoyed our stays at this underrated Las Vegas resort, and there's a lot to love about Circus Circus, including the fact parking remains free.
Here are a photo gallery of the new waterslide at Circus Circus, mainly because it's much too late in the game for us to get a life at this point.
Circus Circus Pool Expansion