Circa Resort & Casino: Name, Details Revealed for New Downtown Resort
It's been a long time coming, but now we know the name of the new casino resort coming to downtown in 2020: Circa Resort & Casino.
The owners of Circa, Derek and Greg Stevens, revealed the name and details of the resort at their Downtown Las Vegas Events Center. The Stevens also own The D and Golden Gate casinos.
Here's a good look at Circa, and it's about time!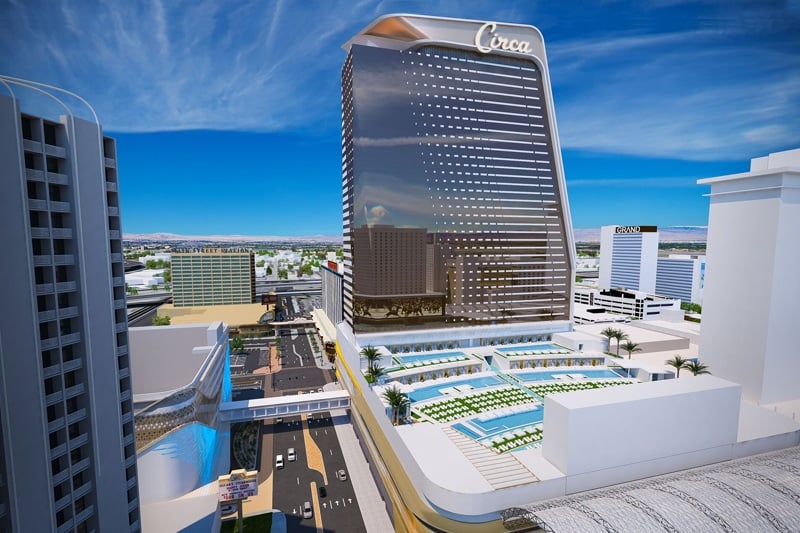 Not going to lie, we got warm feelings in our special places when we first saw that rendering, and it's just the beginning.
Ready to experience some warmth?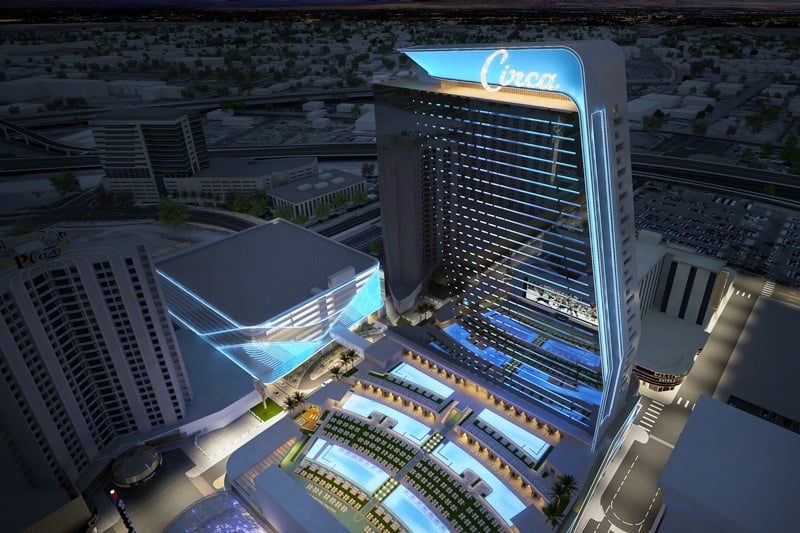 The new resort, expected to cost in the neighborhood of $1 billion ($1.156 billion to be exact, according to our awesome sources), will sit on the former site of the Las Vegas Club, Mermaids casino and the Glitter Gulch strip club.
Circa casino is touted as the first ground-up resort development since 1980. That was the Sundance, which later became Fitzgerald's and then The D.
The name Circa is meant to "celebrate the timeless spirit of the city while leading the charge for a bold new era with game-changing guest offerings."
Here's a slick video about this new Vegas offering.
According to the official news release, Circa "will mix the glamour of vintage Vegas with modern luxuries and cutting-edge technology, honoring the golden age of the city. Guests can expect top-notch entertainment while enjoying honest, attentive and friendly service."
Shockingly, we actually love the name and we hate everything.

The only moment of pause we had when we first heard the name (after which we were sworn to secrecy, and it's been weeks of agony ever since) is it sounded a little like "Circus Circus," but the feeling quickly passed. We suspect the chances of confusion between these two casinos will be slim to none.
Now, we're more interested in diving into what in the hell the Stevens and their team of geniuses have been up to. (Disclaimer: We are friends with many of the aforementioned geniuses, and we also work at Fremont Street Experience downtown, however, our opinions are our own.)
From the renderings, it appears they've been up to a lot.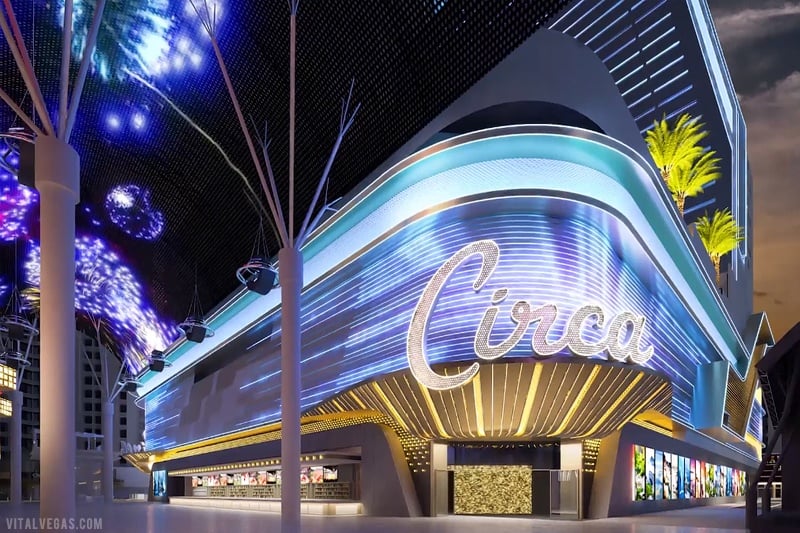 Circa will have 777 rooms, "a range of eclectic restaurants" (to be announced later), the longest outdoor bar on Fremont Street, a spa (we got to break that one on our podcast in Feb. 2016) and, understatement of the year, a pool.
In our 2016 interview with Derek Stevens, he described downtown as "underpooled," and it's clear Circa will seek to remedy that.
The hotel will feature a huge, multi-tiered pool amphitheater, which isn't something we knew existed until pretty much right now.
There will be six pools and a huge video screen, as well as the anticipated beverages, food, beverages, private cabanas, beverages and DJs. But most beverages. The pool complex will accommodate 4,000 people.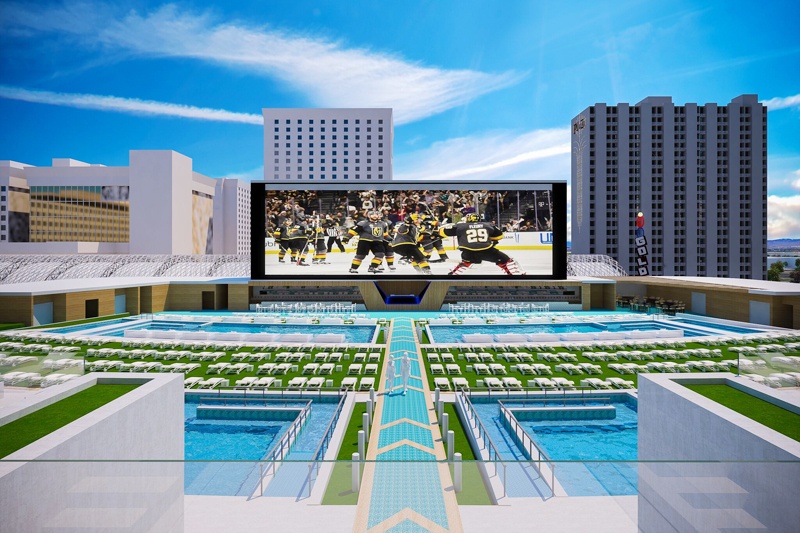 But wait, there's more.
If you know anything about Derek Stevens and his crew, you know they love the sportsball (and the puckball also, especially since the Vegas Golden Knights came to town).
It's not surprising, then, that Circa will have a multi-level, stadium-style sportsbook. Since it's Las Vegas, you know it will also have "the biggest screen in sportsbook history."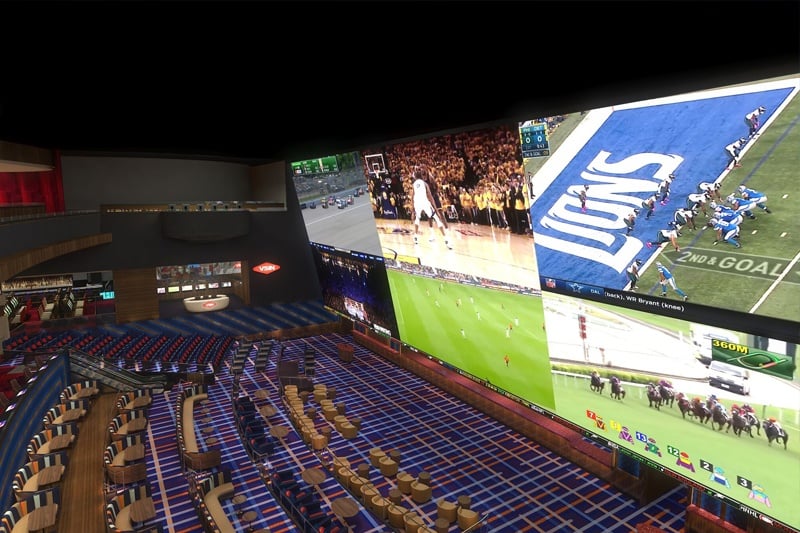 The Stevens recently announced a partnership with sports gaming media organization Vegas Stats and Information Network (VSiN) to bring an in-house broadcast studio to Circa.
While we're not a sports person, we're going to just roll with the punches on this one. Which, it should be noted, is a sports metaphor.
We also snagged this sweet rendering of the casino bar at Circa.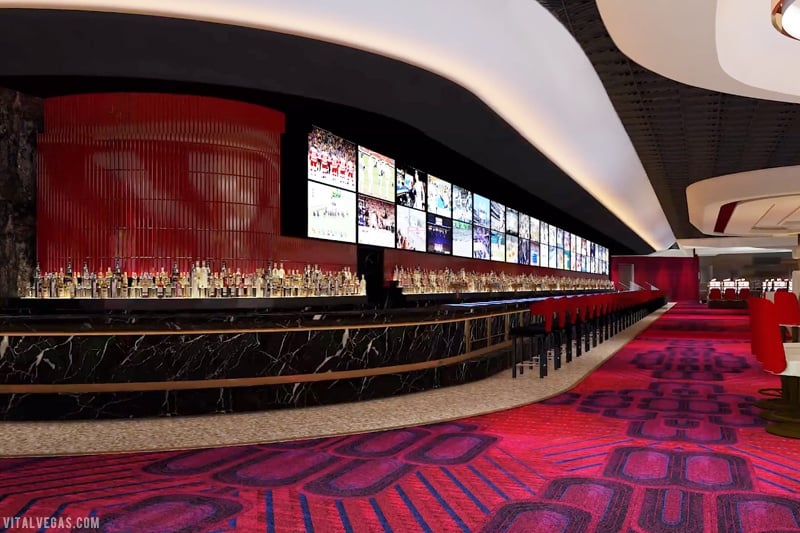 Check out this shot of the Circa Las Vegas casino. It will have two levels, rare in Las Vegas, although The D has a two-floor casino as well.
We suspect a good number of our hard-earned dollars will be devoted to beating the pants off the Stevens brothers. They'll be fine.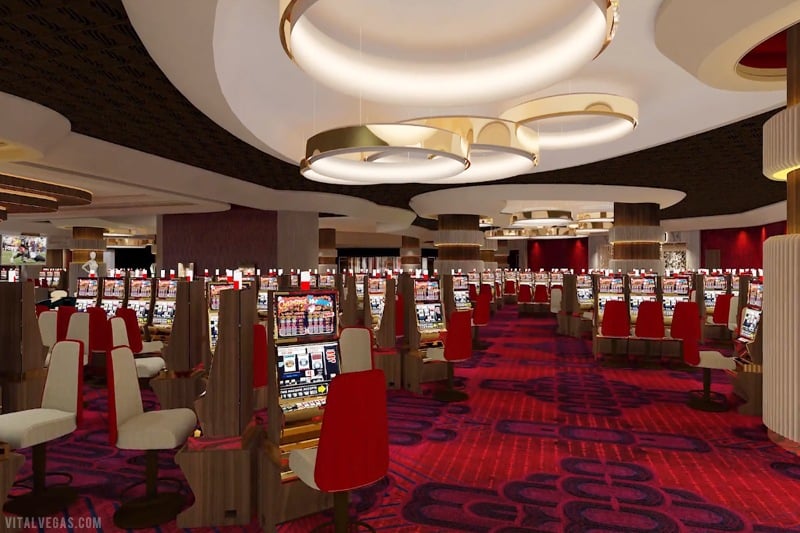 The D and Golden Gate recently combined their loyalty clubs, and The One card will work at Circa when it opens as well.
As if that's not enough sensory overload, you should get a load of the parking garage.
The parking garage will be named, wait for it, Garage Mahal. Told you there are geniuses involved. When we shared that scoop back in July 2018, complete with a misspelling, people thought we were kidding. Rude.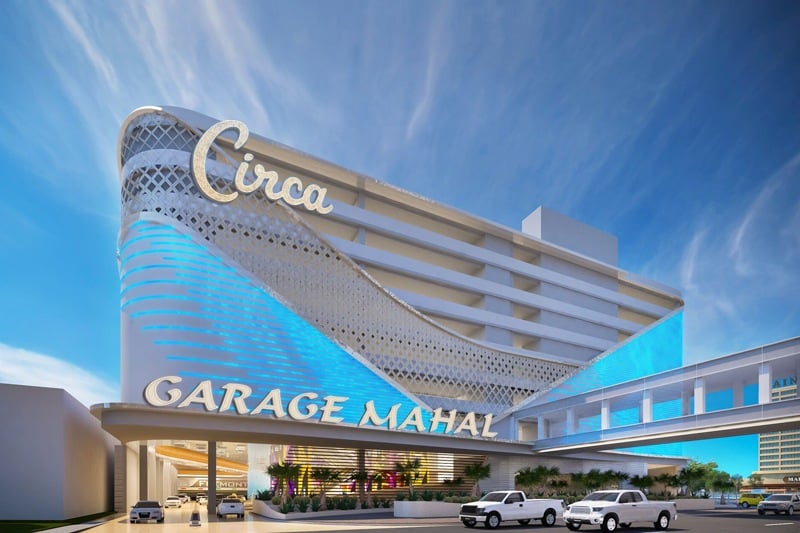 Why tout a parking garage? Or give it a name? It's because it's fun. Remember when Las Vegas casinos did nutty stuff just for entertainment value? Well, there you go.
Garage Mahal promises to be state-of-the-art, designed specifically with rideshare in mind.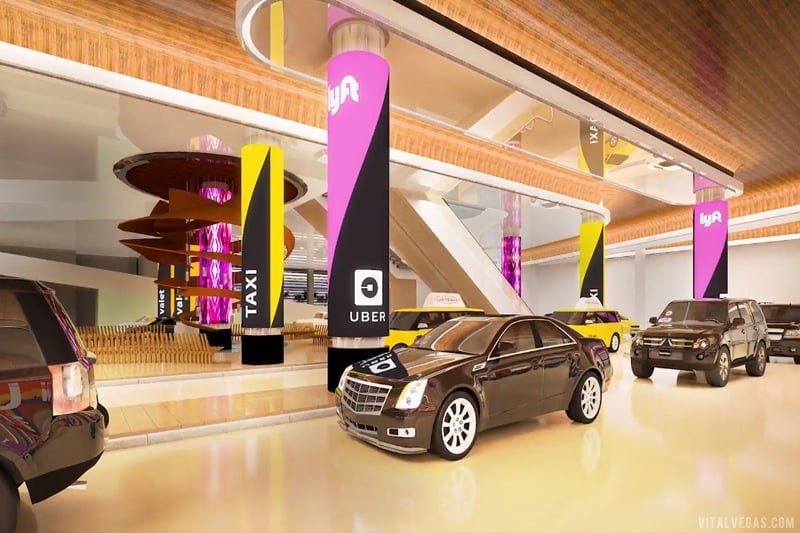 It will have 1,200 spaces and will be across Main Street between the Plaza and Main Street Station. It will be connected to the main hotel by a bridge. We took a photo of the space awhile back, to help get your bearings.
What's left to say, other than please dive into the renderings and if you don't feel things you might be a cyborg.
One final note: Vegas fans will be pleased to know the Stevens have confirmed news we've shared previously. The iconic Vegas Vickie statue will be making her way back to Fremont Street as part of the Circa Las Vegas resort.
Vegas Vickie is the counterpart of Vegas Vic, and she once sat above the Glitter Gulch strip club. Read more.
Vegas Vickie will be refurbished and will be a key design feature of Circa's hotel lobby. Vickie's coming back, Vegas Vic, so better clean up your act. (Looking at you, Pioneer gift shop.)
Learn more by visiting the official Web site for Circa Resort & Casino Las Vegas.
Update (1/15/19): You heard it here first! The address for Circa Las Vegas will be 8 Fremont Street. Lucky number!