Checking In On the Park Theater At, Y'Know, The Park
Leave it to the T-Mobile Arena to steal all the thunder at The Park, a new restaurant and entertainment district in the middle of the Las Vegas Strip.
Right next door, though, is another Las Vegas entertainment venue in the making. Specifically, the 5,000-seat Park Theater. Here's a look at how she's coming along. (No, our photo isn't pixelated. The roof just looks like that.)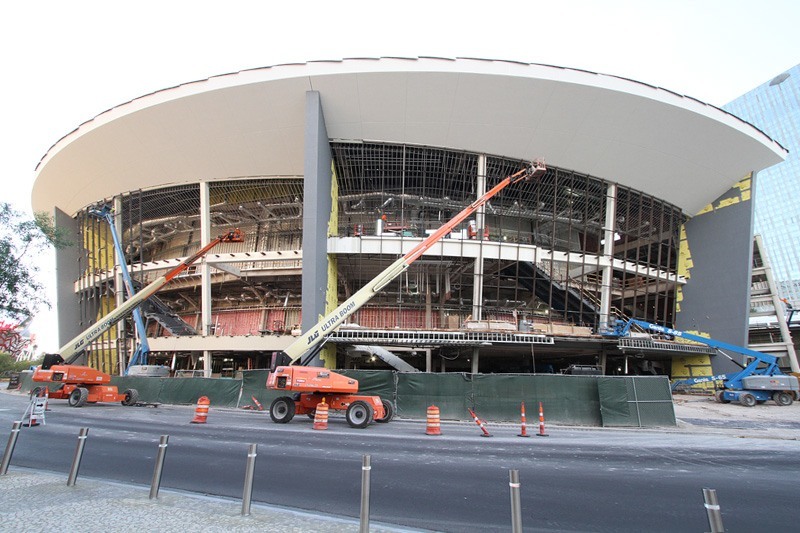 We were the first to drop the news that the Park Theater was happening, so we've formed an emotional attachment to this addition to Monte Carlo, the Las Vegas hotel which will soon become Park MGM.
Here's another look, from the patio at Sake Rok, just across the way in The Park.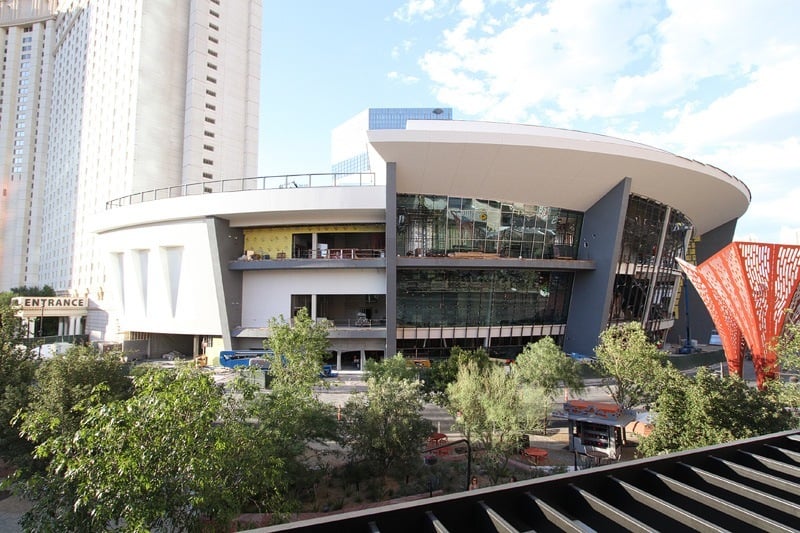 The Park Theater is still under construction, even as the T-Mobile Arena and restaurants in The Park have opened, because it was a little late to the party. Initially, the north side of the Park promenade was going to feature retail outlets. A theater is so much more interesting!
More construction porn on the way.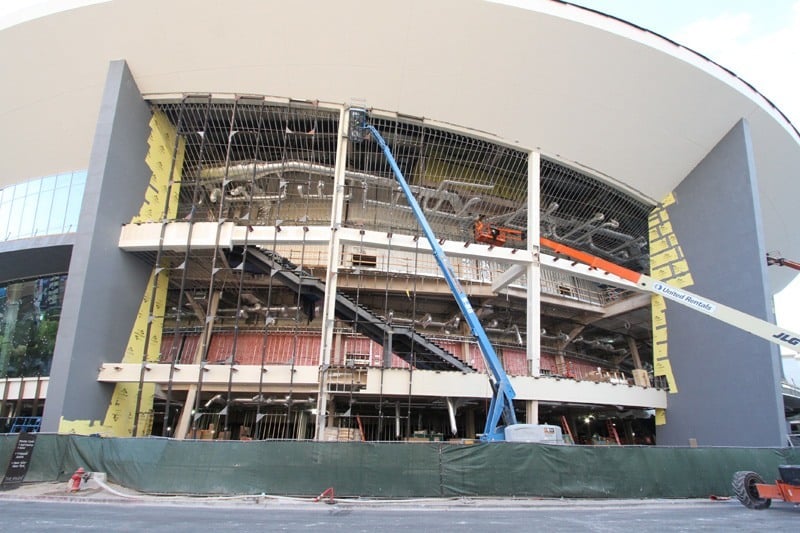 A fascinating aspect of the Park Theater is it was originally supposed to face the opposite direction, or into the Monte Carlo hotel.
Joyen Vakil, Senior Vice President of Design & Development for MGM Resorts International, told us that during the design phase of the theater (an expansion to the existing Blue Man Group theater, they're now at Luxor), he realized the theater needed to be flipped around to be integrated into The Park.
Vakil says, "One of the initial plans was to bring in people from the Monte Carlo side and the stage of the theater was facing The Park. We would have had a wall facing The Park. When I was looking at the drawing one day, I said, 'What if we rotate the theater?' We turned the whole theater around so we could bring in people from The Park side, to make The Park 'talk' to the theater, and the theater could look out at this beautiful arena and park we have created."
Vakil makes it sound easy, but it was quite the design and engineering undertaking. From what we can tell, the creativity and hefty investment are paying off.

It's expected the Park Theater will be completed in late 2016. We hope to see you there! Preferably at the bar. Your treat.
We blog, you treat, that's just how it works.