The Park Isn't a Park, But It's a Great New Restaurant Row on the Las Vegas Strip
We should probably say this right up front. The Park isn't a park.
What is it, then? The Park is a pedestrian promenade, located between New York-New York and Monte Carlo, featuring a collection of restaurants and bars. Oh, and a giant naked woman.
Let's get some requisite snark out of the way and we'll dive right into this shiny new offering on the Las Vegas Strip.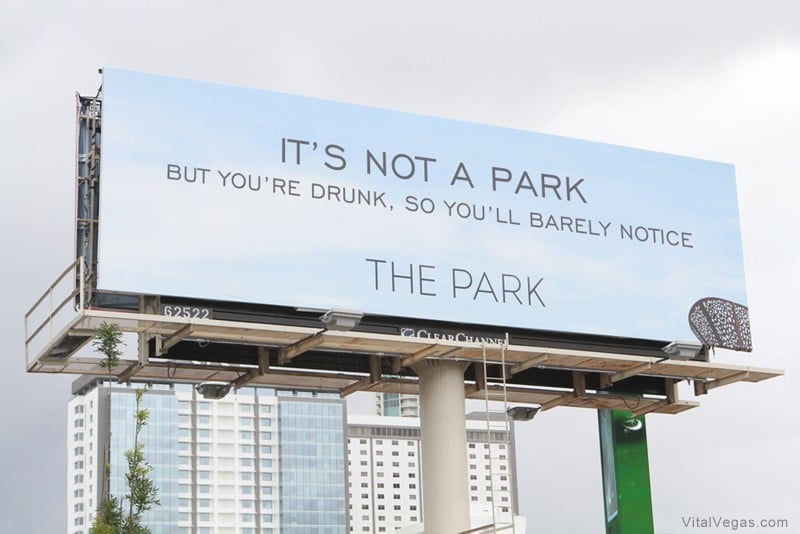 The Park comes from the folks at MGM Resorts, and takes advantage of some new energy and foot traffic being generated by the 20,000-seat T-Mobile Arena.
While The Park doesn't have grass or wildlife, it does have sass and nightlife. Yes, we made that up all on our own.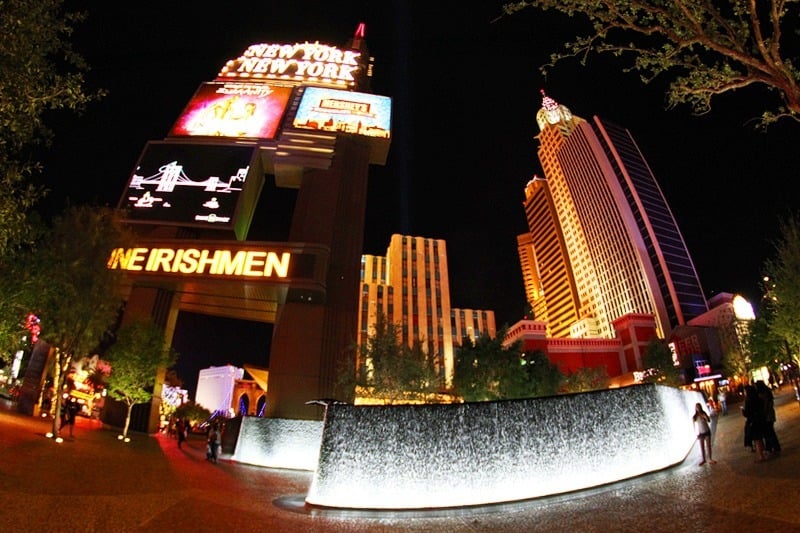 The opening of any new restaurant on The Strip is newsworthy, but an impressive four restaurants opened simultaneously at The Park. No small feat.
Here's a quick look at The Park set to the music of one of the best bands in recorded history.
The four new restaurants at The Park are Bruxie, Beerhaus, California Pizza Kitchen and Sake Rok. (MGM Resorts includes Shake Shack on the list of restaurants at The Park, but it's been around awhile and is really more a part of New York-New York than The Park, so we're skipping it. We're rebellious like that.)
Here's a quick look at each new spot to eat, drink and potentially hook up with a complete stranger. Hey, a blog can dream.
First up, Bruxie.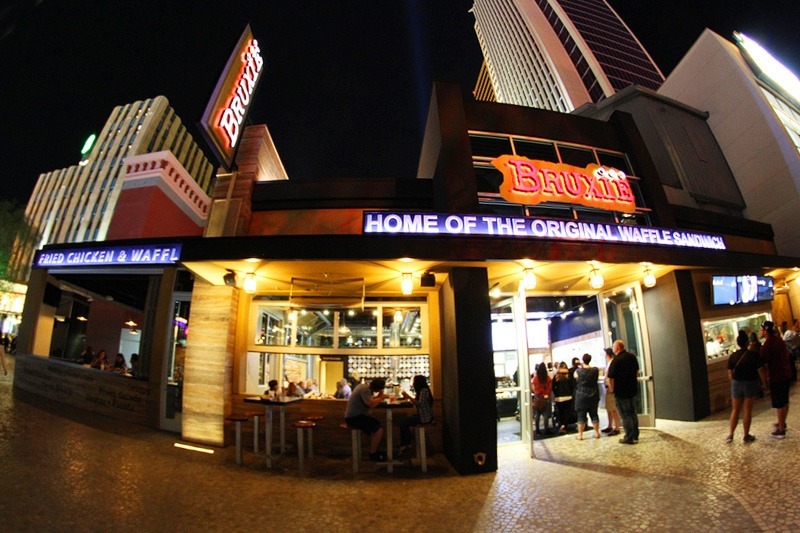 Bruxie, possibly a play on Brussels—we are a blog, not a etymologist—is an offshoot of a restaurant in Orange County, California.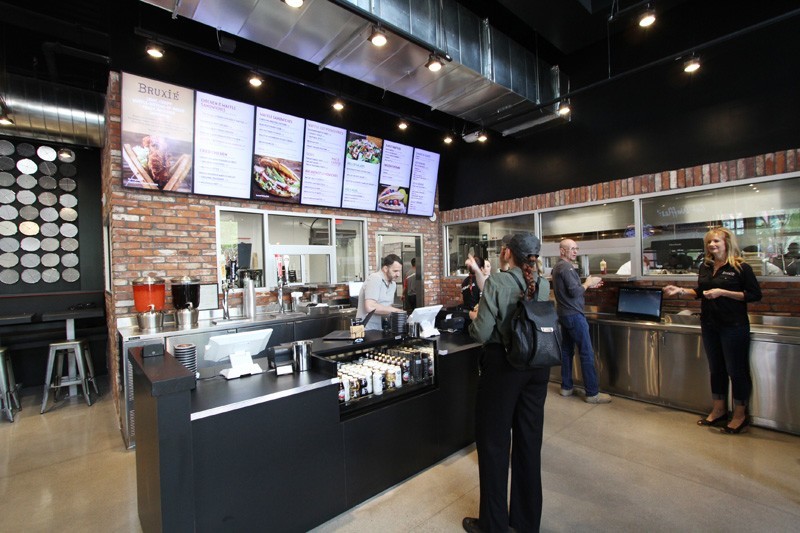 The restaurant's hook is using waffles for its sandwiches rather than bread.
You can get up all inside the Bruxie menu.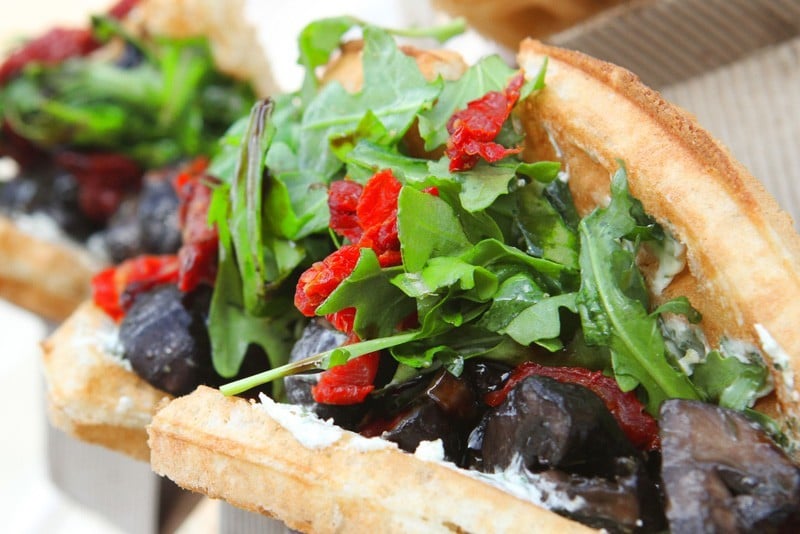 Next is Beerhaus. It's described as "a remix of the American beer hall." Beer halls aren't really American, but we sort of have to take credit for everything.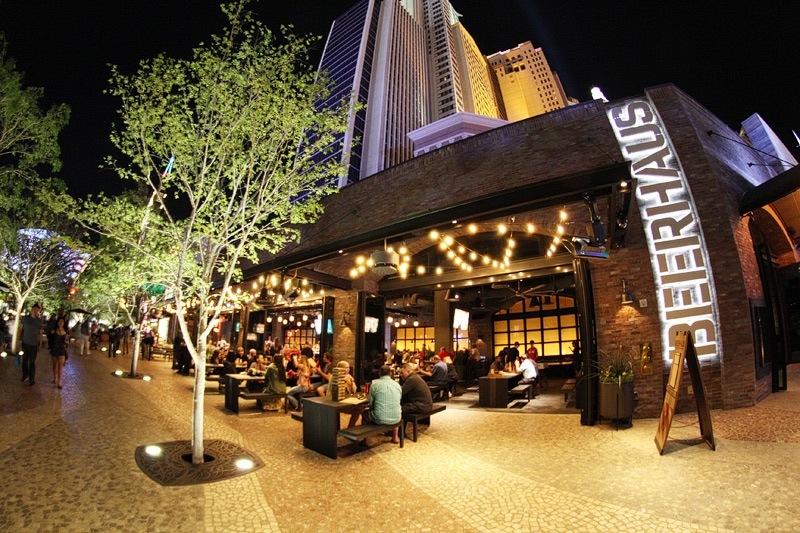 This beer garden (another misnomer, as there's no actual garden involved) has an extensive list of (wait for it) beer, as well as games like foosball, shuffleboard and ping pong. Mainly because such games are now required at any new Las Vegas venue that might want to appeal to Millennials.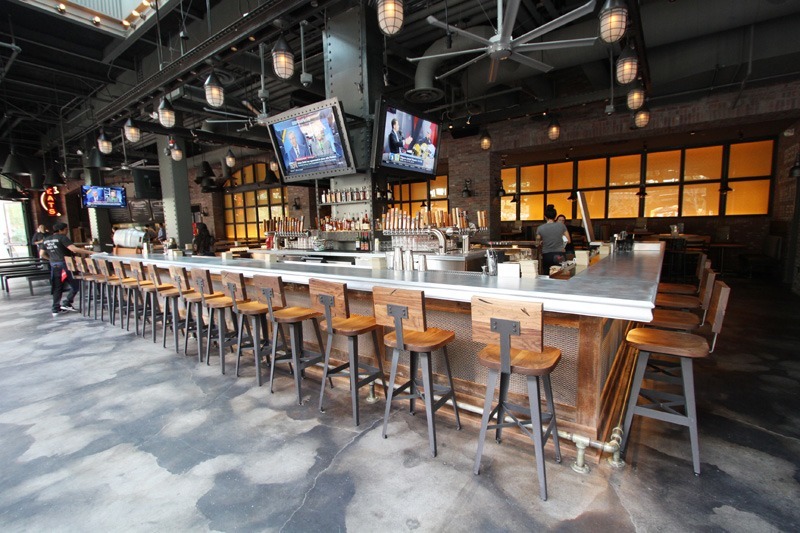 Here's the Beerhaus menu if you prefer actual useful information rather than our pointless rambling.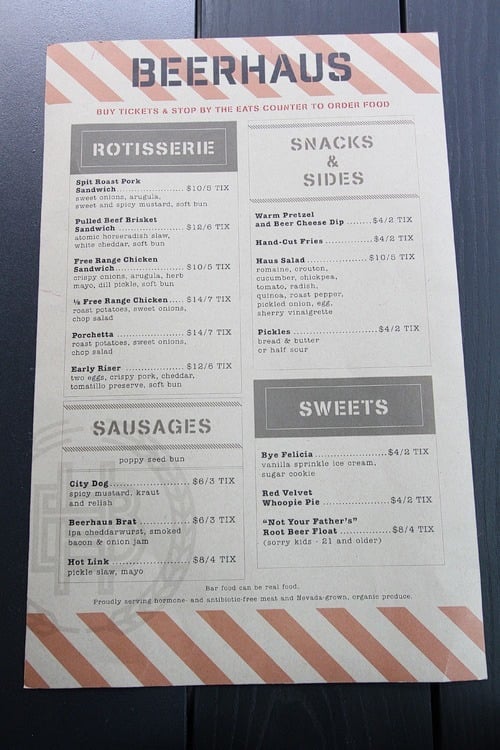 Next to Beerhaus is California Pizza Kitchen, a known quantity for many Las Vegas visitors.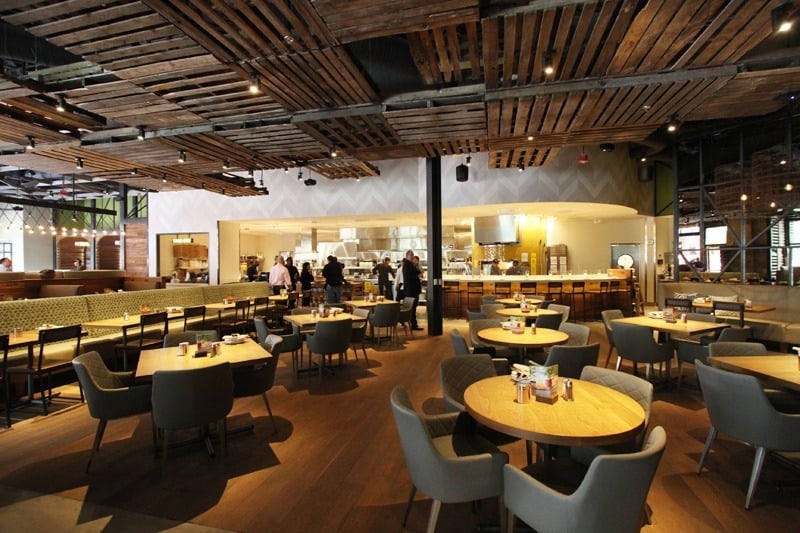 California Pizza Kitchen, or "CPK," as people with short attention spans refer to it, is reliably good, and the outpost at The Park ups the ante with dishes not available at other locations. We don't exactly know which dishes, as that would involve "taking notes" or "exerting minimal effort," which is clearly not happening anytime soon. Here's more.

The final stop on our virtual tour is Sake Rok.
The interior of Sake Rok is the most visually stunning of all the restaurants in The Park.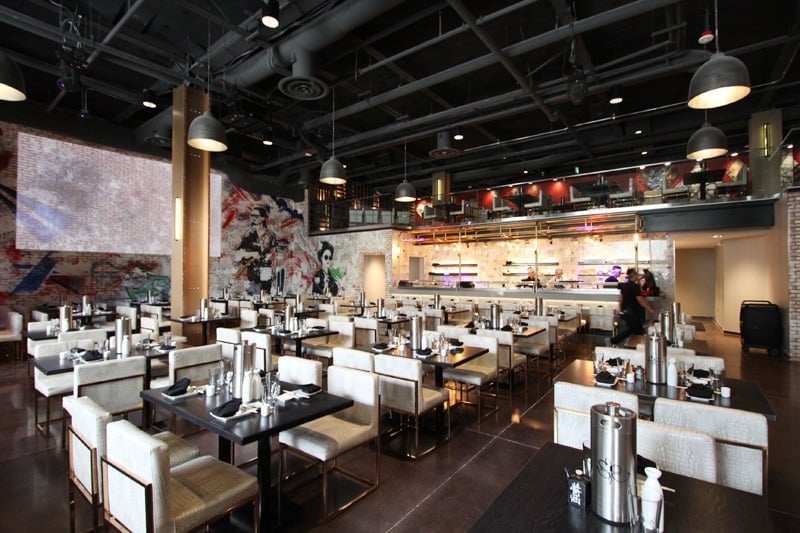 The menu has, perhaps not surprisingly, a Japanese thrust. There's also sake at Sake Rok. This isn't rocket science.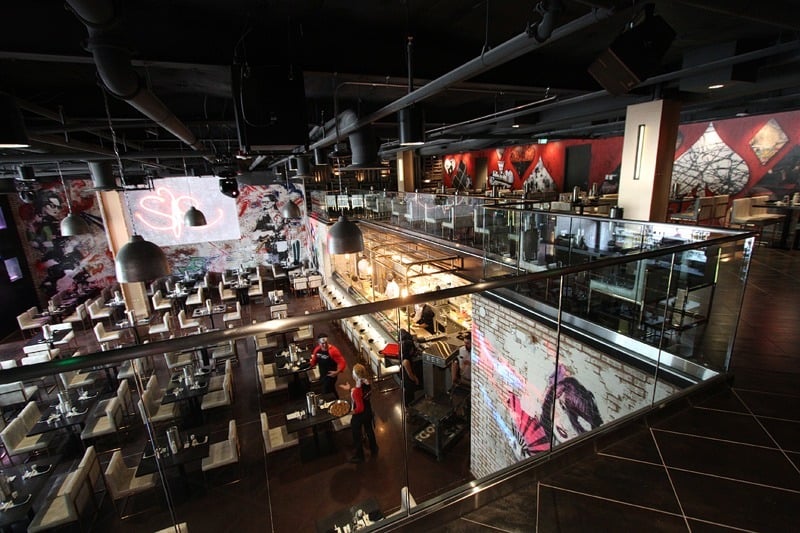 We're looking forward to our next visit to Sake Rok despite this phrase in The Park's news release, "By night, Sake Rok transforms into a high-profile social dining extravaganza, immersing guests in an experience part culinary, part performance and completely unexpected."
Other than that, and threats of "lip-sync serenades," we're completely up for another outing to Sake Rok.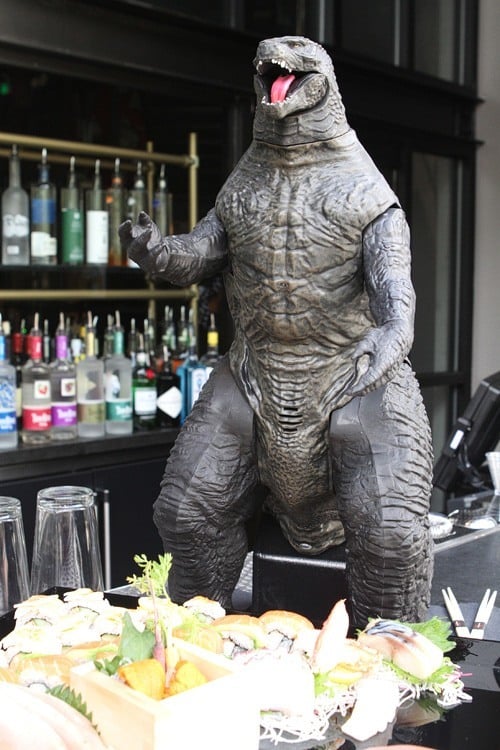 One of the best aspects of Sake Rok is an upstairs patio area, overlooking The Park and the new Park Theater at Monte Carlo.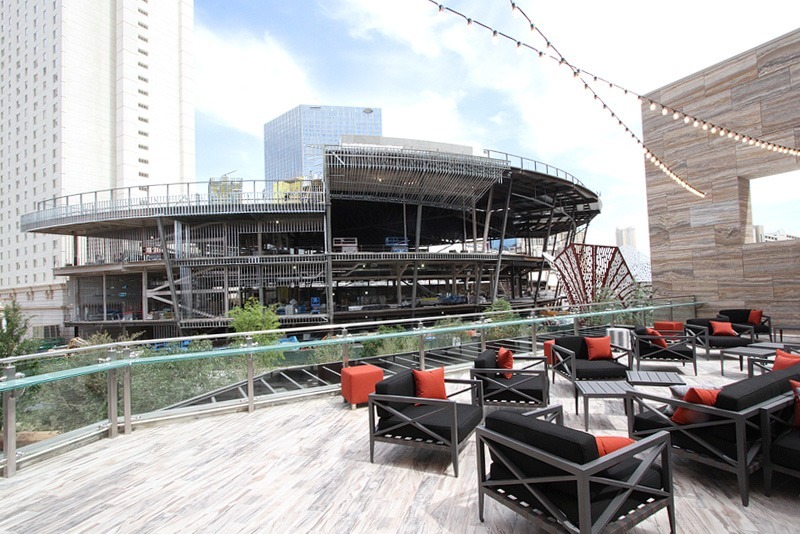 Pretty much all of the new restaurants at The Park have an outdoor patio, space which is lovely for the three months of the year in Las Vegas with temperate weather.
One of the most appealing parts of The Park is what it doesn't have, specifically, shopping.
Early plans for The Park promenade had a significant retail component, but that was before MGM Resorts decided it would expand the Monte Carlo theater in preparation for a rebrand of the hotel.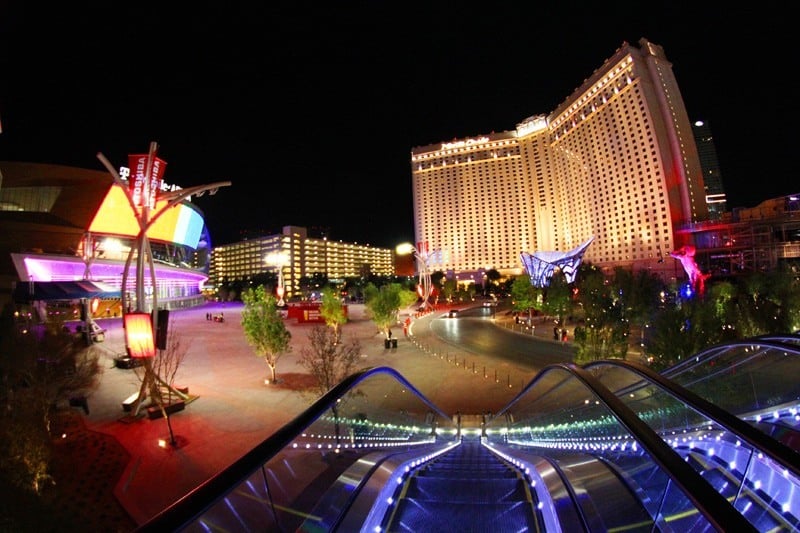 That change of course meant the retail aspect of The Park was given the boot, making the area nearly retail-free, a refreshing change from recent trends in Las Vegas.
In case you're still having trouble picturing what's where at The Park, we did a walk-through of the entire promenade. Take a look if you find yourself with far, far too much free time.
A distinctive element of The Park is the towering Bliss Dance statue seen at the end of that video. The 40-foot-tall sculpture was created by Marco Cochrane and is lit by about 3,000 colored LED lights.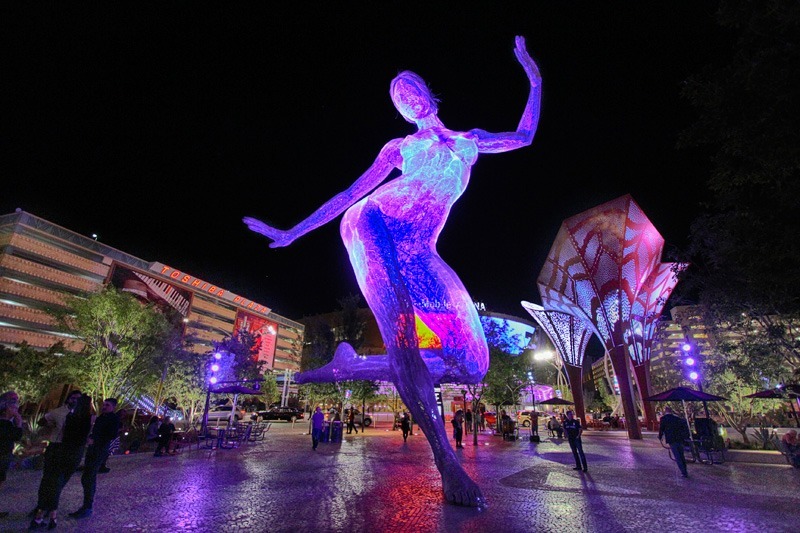 Bliss Dance is intended to convey female empowerment and strength. To most casual observers, however, the sculpture conveys booty.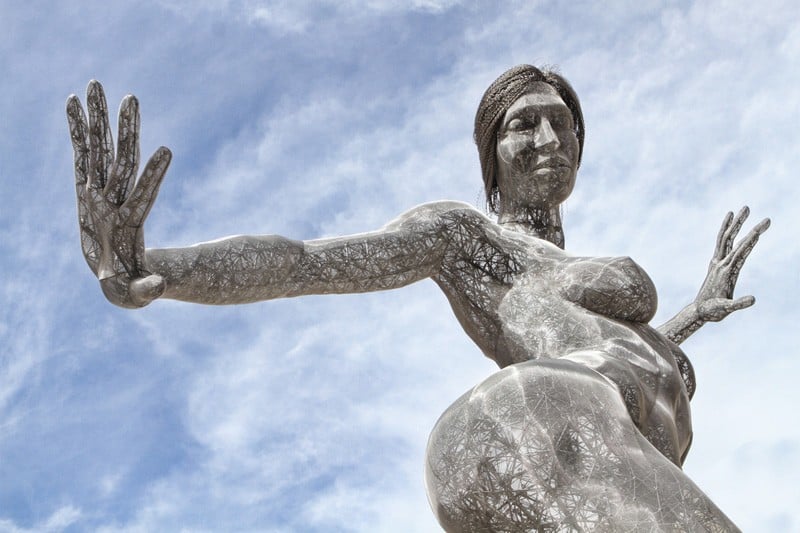 Also dotting The Park are massive, trumpet-shaped shade structures.
The 16 structures range in height from 55 feet to 75 feet tall, and are illuminated once the sun sets.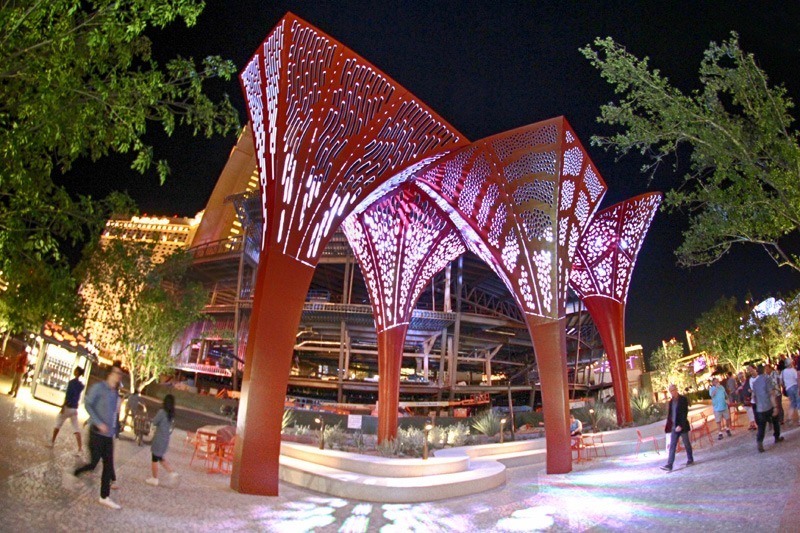 Overall, The Park has something for everyone, and serves as a convenient place to meet friends, dine and drink. Especially that drinking thing.
The prices throughout The Park are what you'd expect on The Strip. Elevated, but not outrageous.

For the most part, restaurants open mid-morning and close around midnight weekdays and at 2:00 a.m. or so on weekends. The hours are different at each venue, though, so check the official Web site for details.
And make sure to check out the schedule of entertainment and special events at The Park.
While The Park restaurant district isn't a park, per se, it's well worth a visit and offers up a fun, diverse new addition to the Las Vegas Strip.
We took a bunch of photos of The Park, so pace yourself. Let us know what you think of The Park.