Caesars Palace Plans to Demolish Pointless Strip-Side Rotunda
Caesars Palace plans to demolish a very visible, but ultimately useless, structure.
The Strip resort will knock down its outdoor rotunda.
The rotunda was once the entrance to a bridge from Las Vegas Blvd. to the casino, and before that the bridge contained a people-mover. It closed in 2013.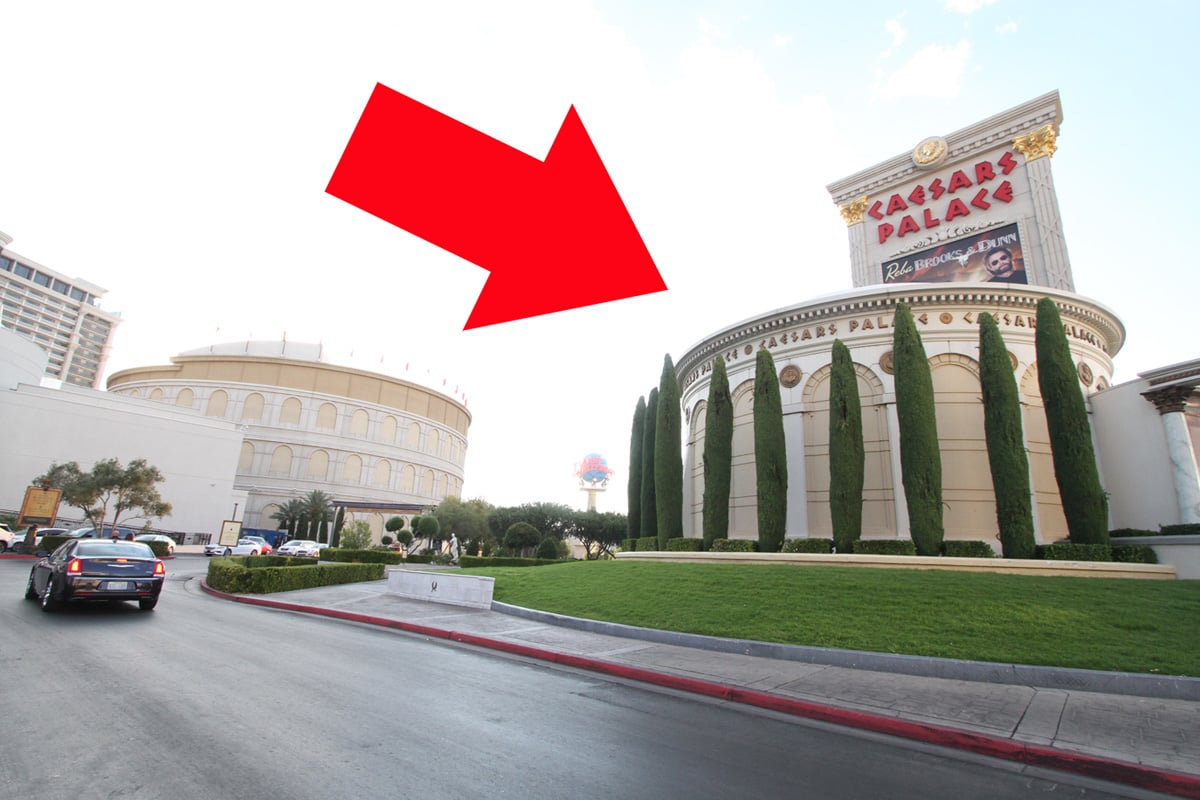 The outdoor rotunda is a holdover from a different time in Las Vegas. Casinos spent a lot of money conveying guests from Las Vegas Blvd. to their slot machines and table games.
Not surprisingly, the moving walkway at Caesars only went in one direction: Toward the casino.
Las Vegas used to have more moving walkways, but the cost of maintaining them is prohibitive, so many have been removed.
The people-mover at Bellagio was removed in 2017, and Bally's (not Horseshoe) lost its moving walkway when Grand Bazaar Shops happened.
We snagged a pic of the Caesars Palace walkway bridge before it was removed nearly a decade ago. Related: Holy, crap, we've been doing this blog for more than a decade.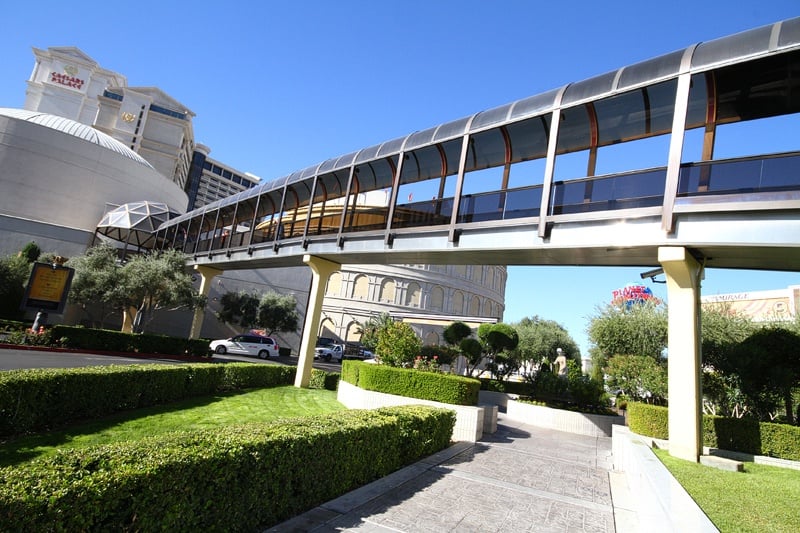 Since then, the rotunda has been a nice visual feature of Caesars Palace, but serves no purpose and is not monetized.
Demolition permit documents (first shared by the Five Hundy by Midnight podcast) reference a potential use of the rotunda area for something involving Formula 1 (the kids refer to it as "F1"), but our source at Caesars Entertainment said of plans for the space, "No firm idea yet," asserting the "timing is tight to do anything F1-related."
F1 happens Nov. 16-18, 2023.
Here's another look at the rotunda.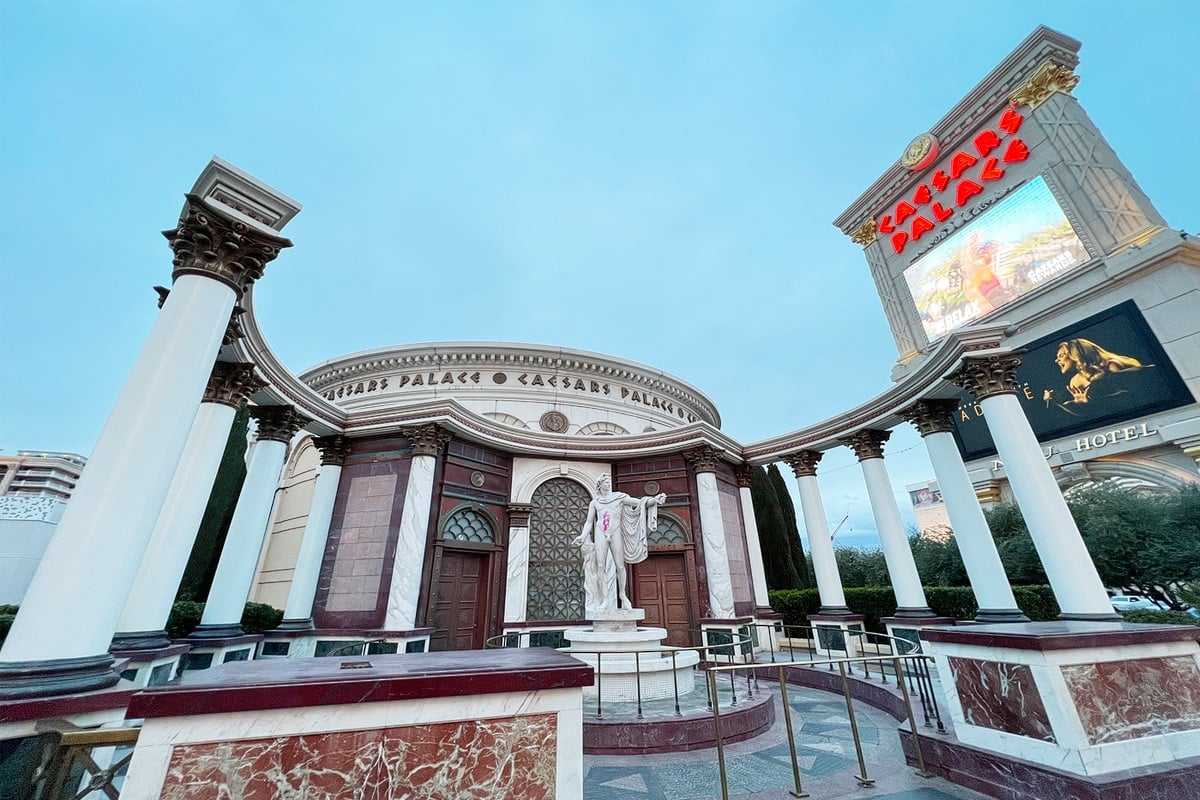 No date was given for the demolition of the rotunda structure, but it's likely to be accomplished in an afternoon. Please save the phallic shrubbery, Caesars Palace!
It seems to make sense Caesars Palace could use the empty space to erect F1 viewing stands as Bellagio is doing. At least Caesars wouldn't be ruining the view of an iconic Vegas attraction as Bellagio will.
To be fair, though, Caesars Palace once built a shop on its fountains. Many palms met many faces.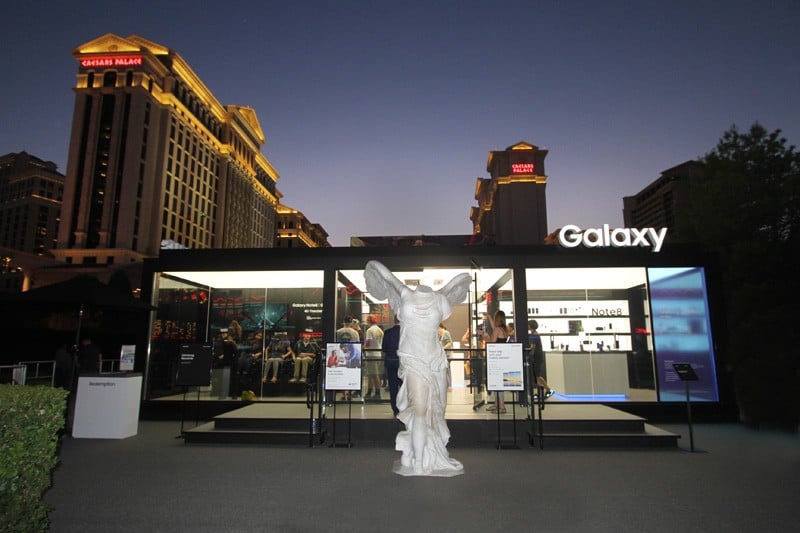 We don't get the sense Las Vegas visitors have an emotional attachment to the outdoor rotunda at Caesars Palace, so the structure is unlikely to be missed. It's been in more than a few photos, though, as it's the first Caesars Palace thing you see when strolling The Strip from the direction of the Forum Shops and Mirage.
We'll let you know if we get further information about how the space will be used, as long as its not a retail shop or something immersive.