Bellagio Skybridge Loses Its Moving Walkways
In recent weeks, Bellagio has removed a series of moving walkways on the skybridge stretching from Las Vegas Boulevard to the porte cochere of the iconic resort.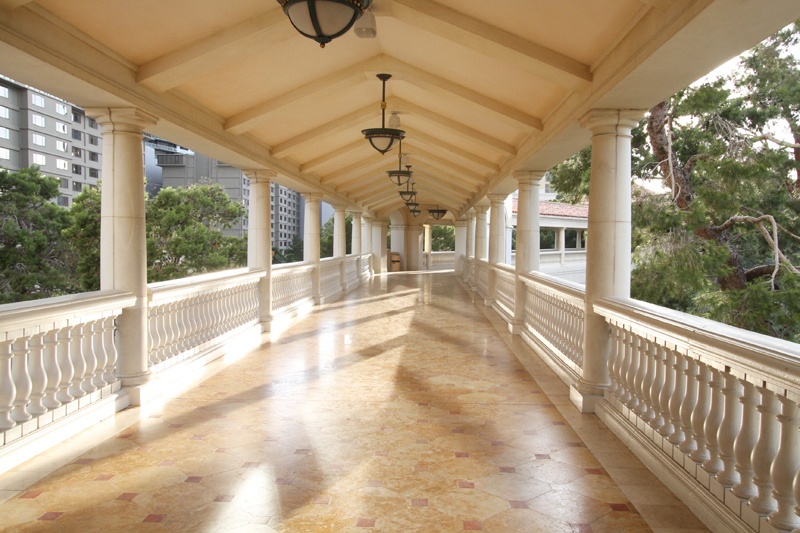 People-movers, like their spotlight-hogging twins, escalators, are notoriously unreliable and expensive to repair, so it's likely Bellagio and its owners, MGM Resorts, figured it was time to pull the plug.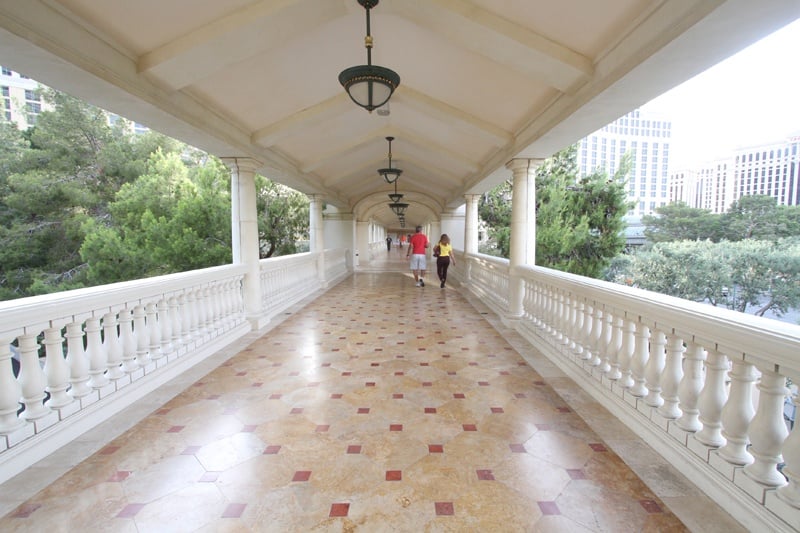 The demise of the people-movers at Bellagio seems to be part of a larger trend.
For many years, Las Vegas casinos went to great lengths to draw pedestrians into the casino. The more foot traffic, the more gambling. The more gambling, the more revenue.
Now, as casinos pay closer attention to the bottom line, such amenities may not play the part they once did.
Las Vegas visitation continues to be at an all-time high, and when times are good and demand is strong, casinos know customers are willing to make the trek without the need for expensive devices like moving walkways, also known as "travelators" in parts of Europe.
In 2013, when Caesars Palace renovated its Pure nightclub to become Omnia, its perpetually dysfunctional people-mover was killed off.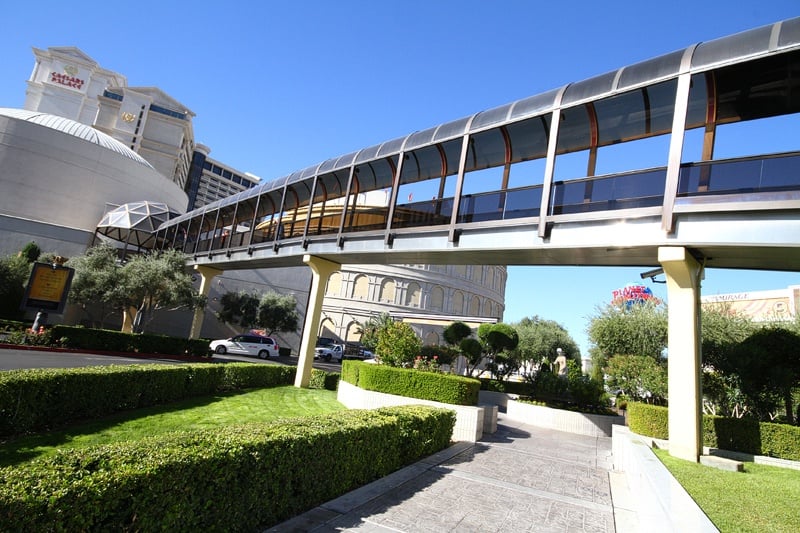 When Bally's decided to build its Grand Bazaar Shops, its people-mover also got the ax.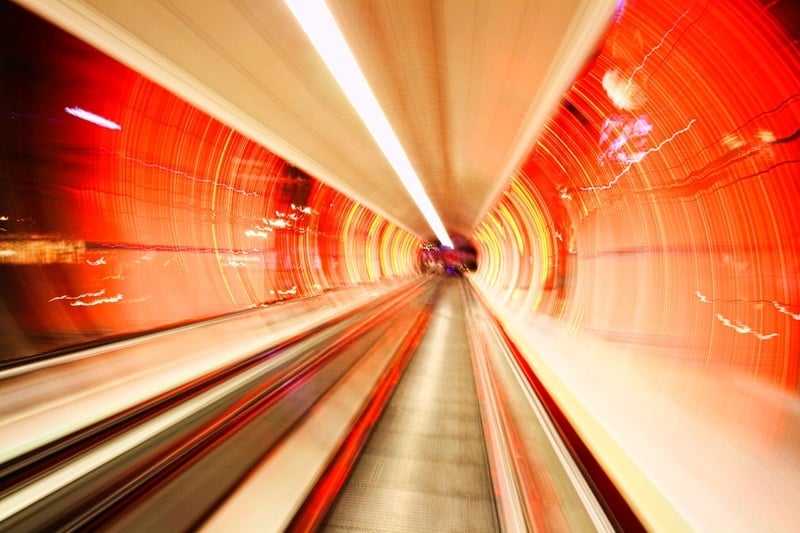 Here's a look at the deconstruction of the people-mover at Bally's, circa January 2014.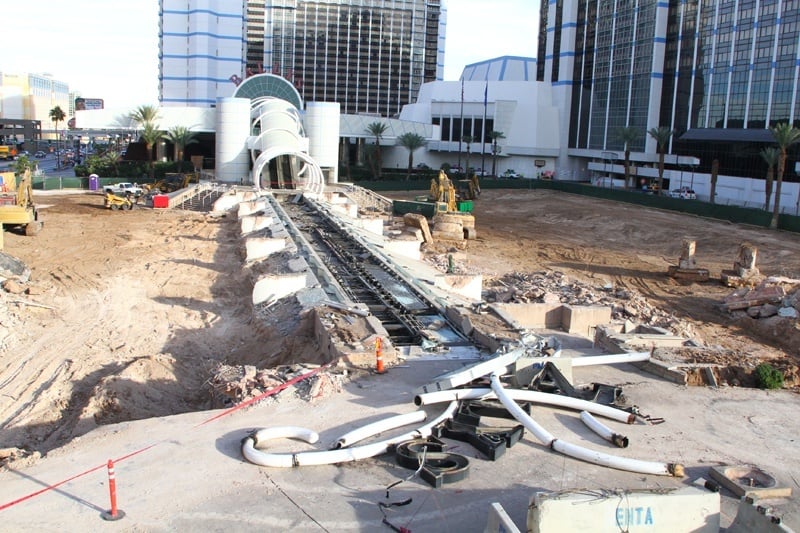 Another interesting aspect of moving walkways has to do with the trend of casinos expanding closer to Las Vegas Boulevard. In the early days of Vegas, most guests arrived by car, so it wasn't especially important to build close to pedestrian traffic.
Now, millions of people stroll along Las Vegas Boulevard, so casinos are closing the gap between the sidewalks on Las Vegas Boulevard and the casino.
Caesars Entertainment, for example, has talked about developing the "underutilized" land in front of Caesars Palace.
Bally's is another obvious example where management has made a conscious to generate revenue from under-utilized space by tapping into the large volume of foot traffic. Not surprisingly, CVS was all over it.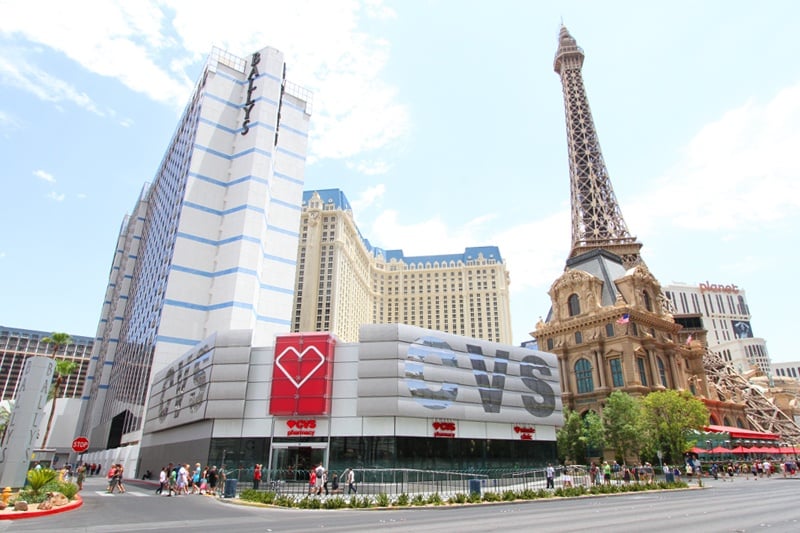 At New York-New York, a major overhaul of the resort's frontage makes restaurants and shops readily accessible to passersby.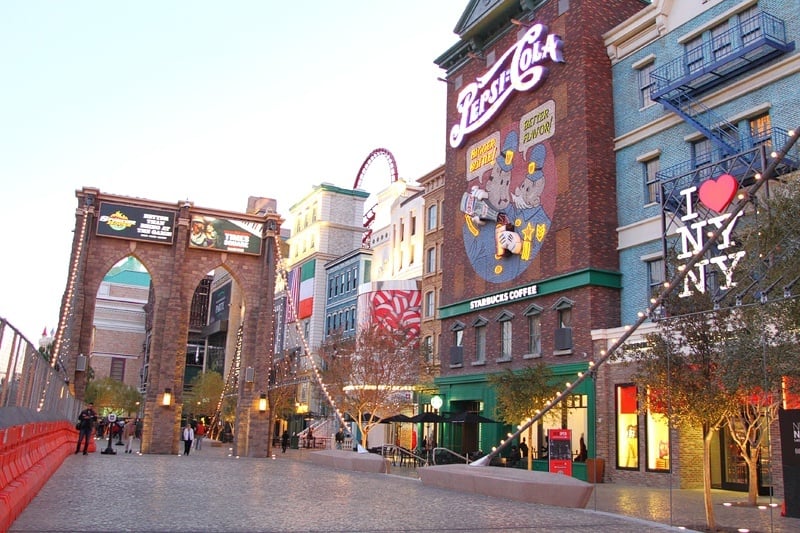 There were even misguided rumblings Bellagio was going to eliminate its fountains to build a shopping and dining area. Although an April Fool's joke by our friends at Vegas Bright, such a move seemed plausible given recent trends.
So, if you're strolling by Bellagio and decide to go in (and you should, it's gorgeous), expect a bit of a trek.
On the bright side, the skybridge offers great views of the Bellagio fountains and its casino neighbors on the Las Vegas Strip.
And it goes without saying walking is good for you. Unless you're a human centipede with bad knees. Which we're going to need some time to unsee, so thanks a lot.