Boom: Ten of Our Biggest Las Vegas Scoops of 2017
It's been a wild year, and we're drunk (again), so it's time to brag about our blogging prowess under the pretense of reflecting upon some of the biggest Las Vegas stories of 2017.
These are but a small sampling of our scoops that rocked Sin City during 2017, the stories that sparked conversation online and off, and leaks that gave public relations departments high blood pressure and traditional news outlets episodes of erectile dysfunction.
Told you we're drunk.

Here, then, are our biggest scoops of 2017. Which we already probably said in the title of this article, but you're skimming and probably missed it.
1. SLS Las Vegas Sold
Boom is right. When a casino gets sold in Las Vegas, it's big news, and we had the jump on the sale of SLS Las Vegas (formerly Sahara) by a mile. While the sale has since turned sour, we're still hopeful a deal can be had and this struggling casino will get another chance at success under new ownership.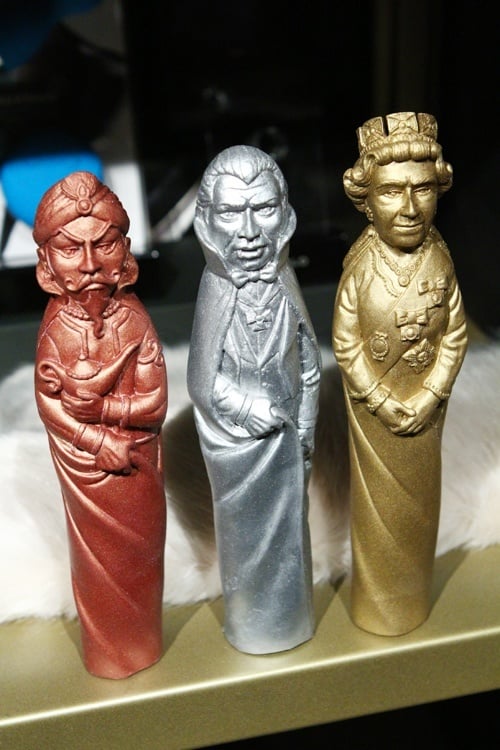 2. Fontainebleau Sold
The abandoned Fontainebleau was reported "90 days away" from being purchased for two years, but we were the first to share when it was finally sold for $600 million. Sale of the massive blue eyesore, and word the buyers are moving ahead with finishing the project, is great news for Las Vegas and the north end of the Strip.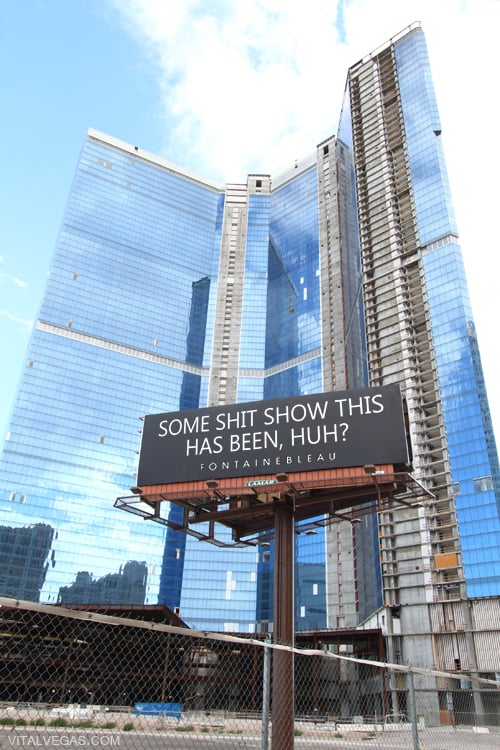 3. Alon Site Sold
Another huge Las Vegas story, and we reported it first. We say that with all due humility, because people seem to like that quality for some reason. The failed Alon resort project left a prime piece of real estate up for grabs, and Wynn Resorts swooped in to take the prize.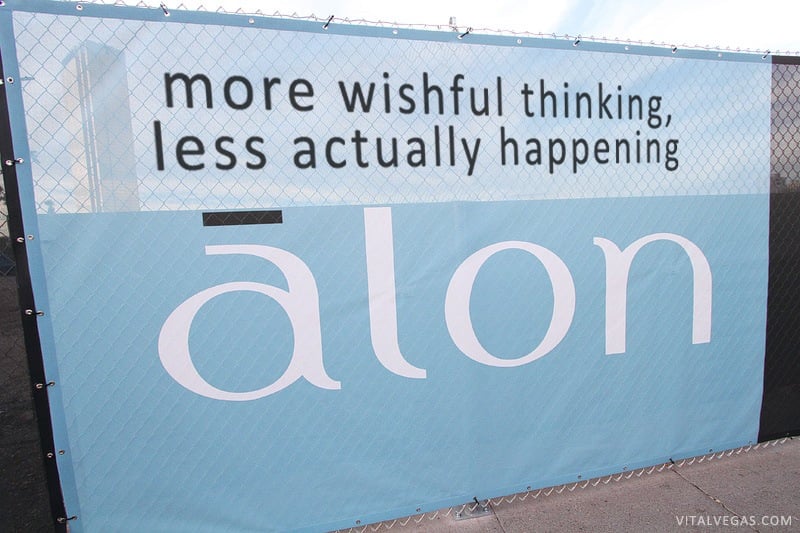 4. Lady Gaga Residency
Again, vague rumors made the rounds for months about Lady Gaga being signed to a Las Vegas residency, but we got the inside skinny and our story made worldwide news. Or as we like to call it, Sunday. Lady Gaga confirmed she'll perform at Park Theater starting in late 2018, and is expected to earn a whopping $100 million by the time her residency is done.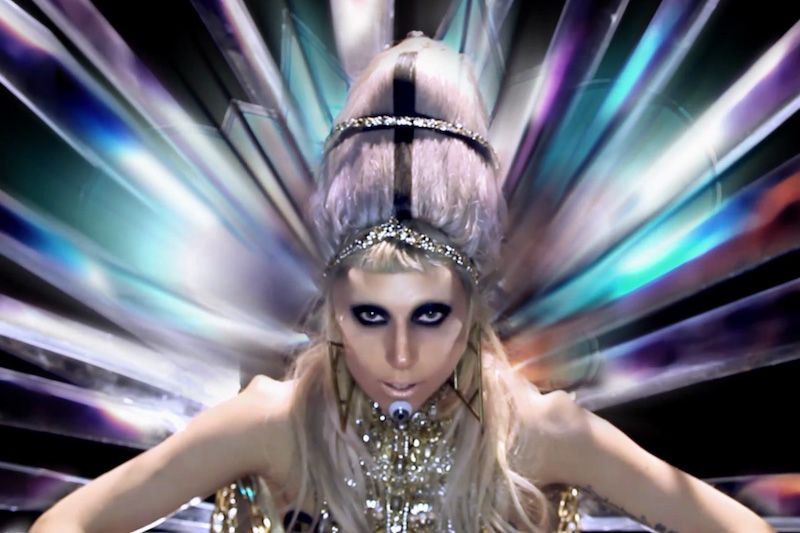 5. WNBA Ownership and Team Name
Despite the fact we are not a sports person, that doesn't mean we can't share sports skinny. When news broke Las Vegas would get a WNBA team, the entity bringing the team to Las Vegas was a mystery. Until we shared that MGM Resorts was the buyer. Later, it was reported the team would be called the Las Vegas Stars. Wrong. We were the first to share the actual team name: Las Vegas Aces.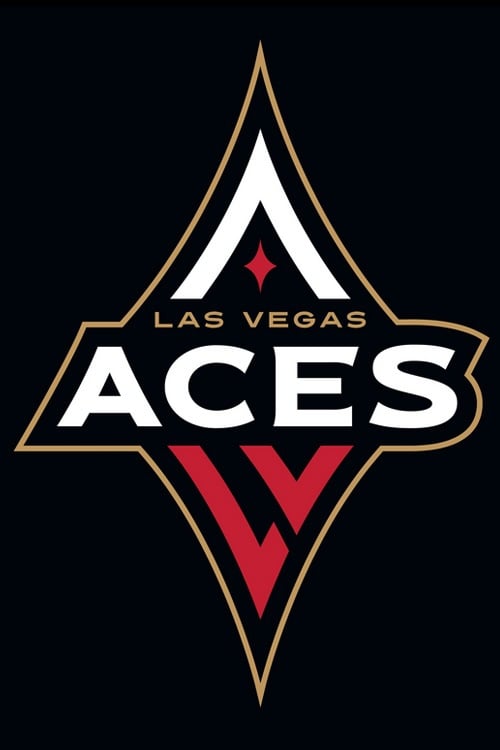 6. Fly Linq Zipline Attraction
It's a high-flying attraction set to make a big splash in late 2018, and we shared the news months before the project was officially announced. Sensing a theme here? Yes, the Fly Linq zipline will be 122 feet tall and take guests 1,080 feet over the Linq promenade. Sorry, we couldn't wait for the news release. The world doesn't work like that anymore.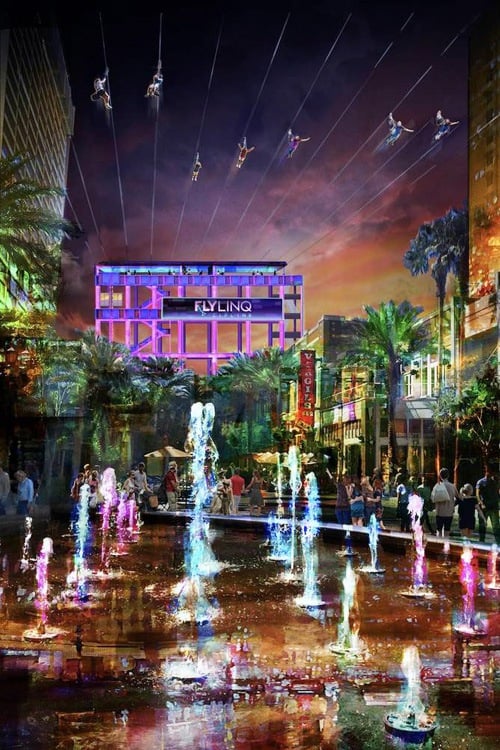 7. New York-New York Roller Coaster Goes VR
New York-New York's Big Apple roller coaster has been a cash cow for the resort, but it's time for an upgrade. We were the first to report the roller coaster would get the virtual reality treatment. There's been no official acknowledgement the roller coaster will convert to VR, but the giant sign on the attraction's launch platform is confirmation enough.

8. Cosmopolitan, Lucky Dragon and Hard Rock Up for Sale
Our sources hit it out of the park in 2017, and this was a trifecta of casino scoop. Yes, that's a mixed metaphor, but if you'd stop skimming, you'd have read the part about us not being a sports person. Whenever you hear anyone talking about the Cosmopolitan, Lucky Dragon and Hard Rock being for sale, remember you heard the stories here first.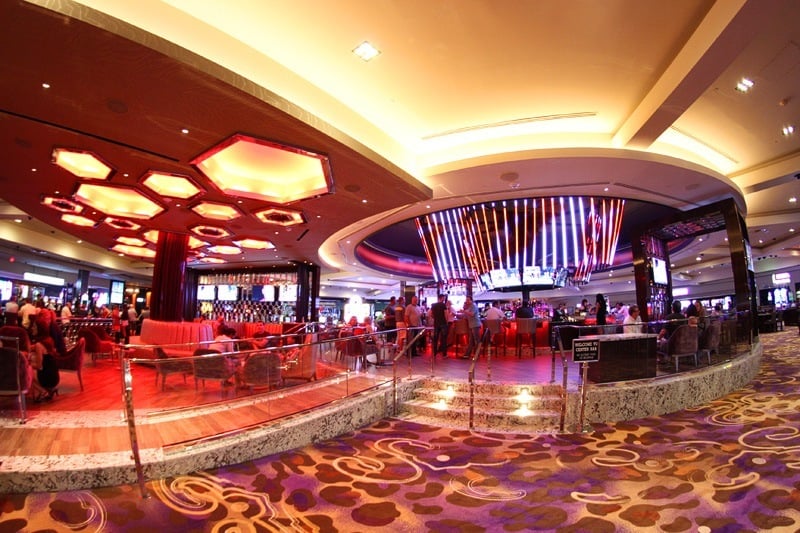 9. Barry Manilow Residency at Westgate
It's true, there were rumors of a Barry Manilow residency a few months back, but at the time he was "investigating venues." We were the first to share the deal was happening, which Barry Manilow himself confirmed, so we win the Internet.

10. Chef Michael Symon to Palms
We couldn't do a top 10 scoops list without at least one restaurant item. There were many in 2017, but news celebrity chef Michael Symon (co-host of "The Chew") would have a restaurant at Palms was our favorite because, damn it, Las Vegas is in dire need of great barbeque. Our runner-up chef scoop was that Todd English was out at Todd English P.U.B. And, yes, it's awkward.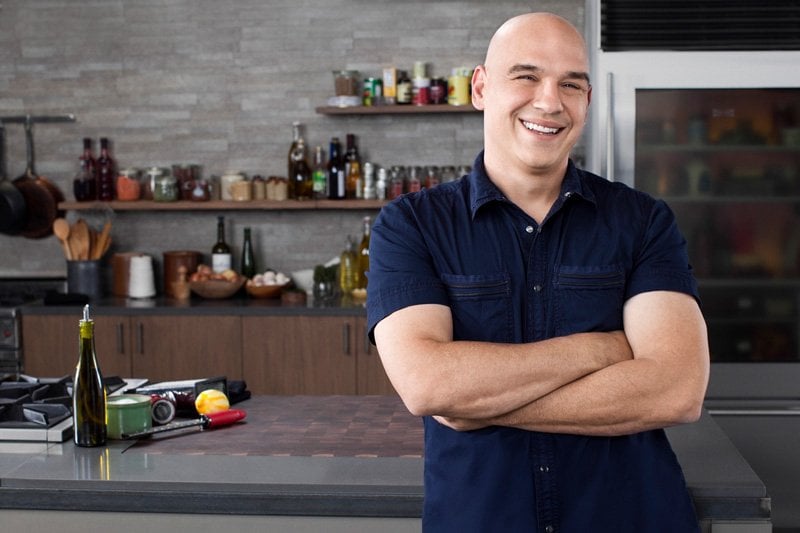 So, those were our favorite scoops of 2017.
It would be shameless to list other stories we broke, like when Vegas Seven magazine went out of print, when we first shared where the Raiders practice site would be located, or when we Tweeted the Hakkasan and SBE merger was dead in the water.
We also broke that Zero Latency VR was coming to Level Up at MGM Grand, that the Kaboo music festival is coming to Las Vegas, that Surrender nightclub would close at Wynn, that demolition started at the Las Vegas Club site, that Gold Diggers would have a rebrand at Golden Nugget, and so many others.
If you've been reading our blog or listening to our podcast, or following us on Twitter (oh, like we're not going to mention we've had 18 million Tweet impressions in 2017), please know how much we appreciate you. Ultimately, "we" are just one person, and this site is our hobby. We do this because we love Vegas, and we love that you love Vegas, plain and simple.
Oh, and a giant, inappropriate hug goes out to our network of sources and tipsters and informants. Sharing news before it's "official" isn't without potential peril for these folks, and it's impossible to overstate how much we appreciate that they trust us with their insider insights and knowledge. You know who you are.
Here's to a 2018 full of leaks and rumors and speculation and security breaches and giving real journalists a run for their money.