Construction Begins on 18 Fremont Resort (Las Vegas Club), World Almost Misses It
There were no fireworks, no gold-plated shovels, no mayoral Proclamations. There were none of the trappings of a Las Vegas resort groundbreaking, but it was, indeed, just that.
That tingling sensation you feel isn't numbness resulting from sitting at a slot machine too long, it's the excitement of knowing a long-awaited Las Vegas resort is finally in the works on Fremont Street in downtown Las Vegas. We've got all the exclusive scoop! Because having an "exclusive" is nearly as good as "having a life," and that's the story we're sticking to.
Construction, or more accurately "deconstruction," has quietly begun on a new hotel-casino from Derek and Greg Stevens, owners of Golden Gate and The D Las Vegas.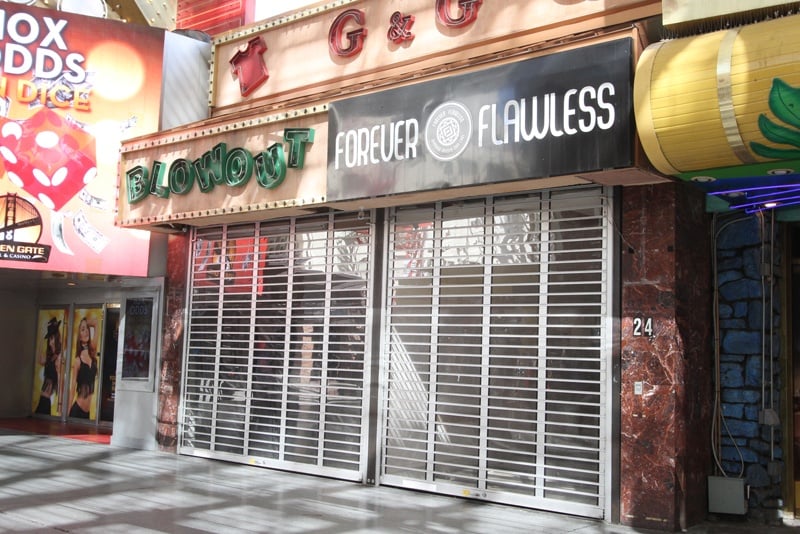 Owner Derek Stevens has said he's attended more than 50 design meetings for the new downtown resort. While it doesn't have a name yet, its placeholder name is "18 Fremont."
A modest demolition project, not easily seen by pedestrians on Fremont Street, marks the beginning of a major (and expensive) construction project which will make the new resort a reality.
The demolition is happening behind two closed shops, Blowout and Forever Flawless. Demolition crews are making quick work of the structure.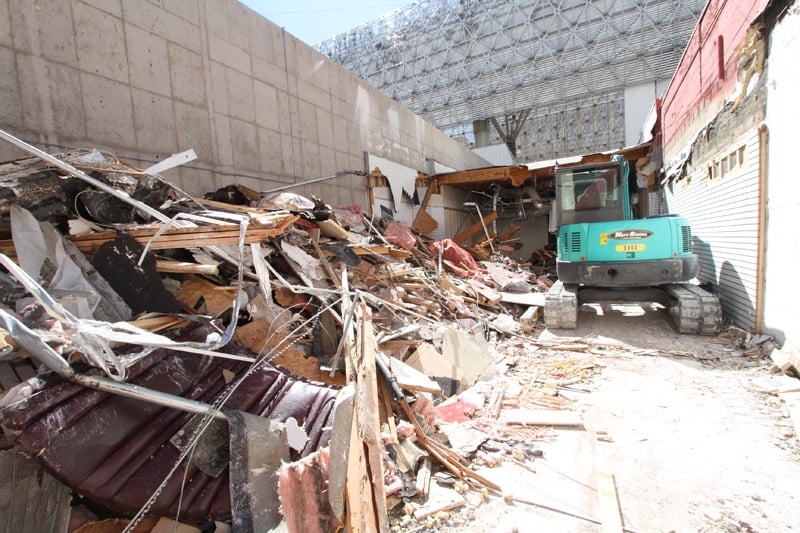 Blowout and the Forever Flawless store (covering a tiny 0.08 acres) cost the Stevens brothers a steep $13.5 million. Millionaires be crazy, as the kids say, but there was a method behind the madness.
The shops were a critical element of a series of acquisitions allowing for 18 Fremont to encompass a full block, spanning a stretch of Fremont between Binion's and the Plaza casino.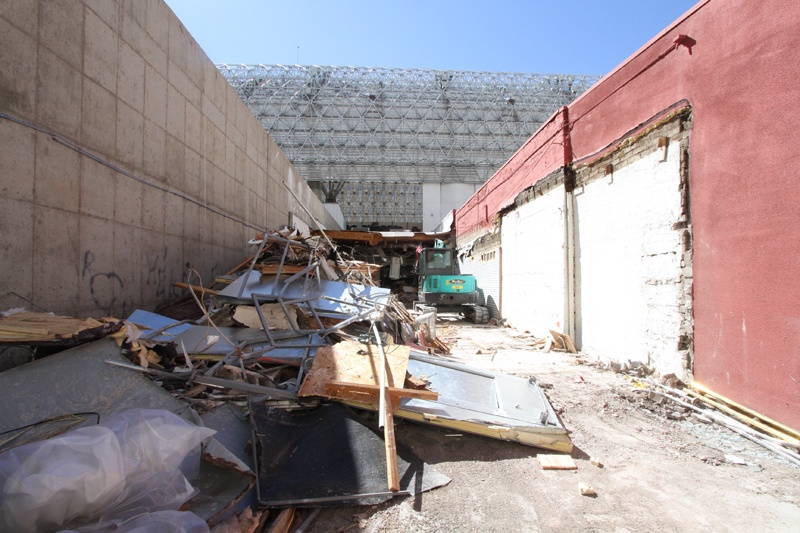 Mermaids and the Glitter Gulch strip club were also purchased by the Stevens brothers, along with La Bayou, currently site of an expansion of the Golden Gate casino.
The Stevens also acquired a parcel across the street from the Las Vegas Club, between Plaza and Main Street Station, for $7.5 million.
Yes, there will be a quiz.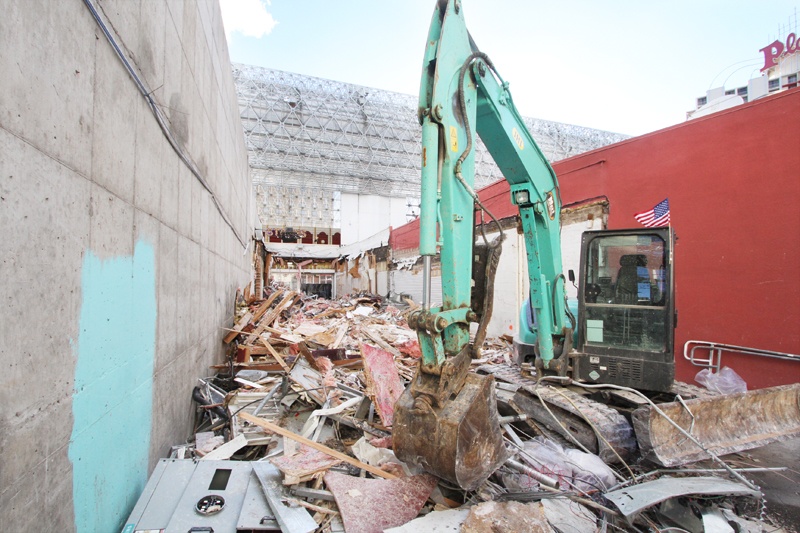 Why is the demolition of the Blowout and Forever Flawless shops so important to the 18 Fremont project? We won't ruin the surprise. (Suspense!) All we can say is there's equipment in motion at 18 Fremont and that's enough to get us excited about what's to come.
Derek Stevens and others involved in the project have been tight-lipped about specifics of the new resort, but Stevens has at various times hinted it's likely to take downtown's pool scene to a whole new level. On an episode of our podcast, Stevens described downtown Las Vegas as "underpooled."
The casino will be the centerpiece of the resort, of course, but multiple restaurant and bar offerings will also be in the mix. Stevens has also said it's likely the resort will have a spa, but relatively few specifics about the resort have been shared to-date. Hey, we're working on it.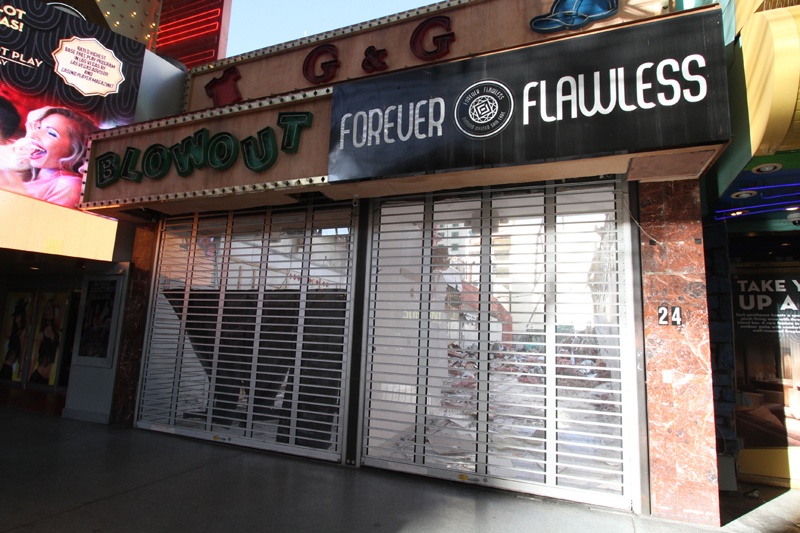 It's been confirmed the Las Vegas Club hotel towers (and indeed all the structures on the block) will be demolished, but not with an implosion.
After watching failed casino projects like Alon, and seemingly stalled projects like Resorts World, it's refreshing to see a Las Vegas casino project moving forward full steam ahead. Millennial translation: Nobody's come up with a better way of saying "full steam ahead" since the steam engine, sorry.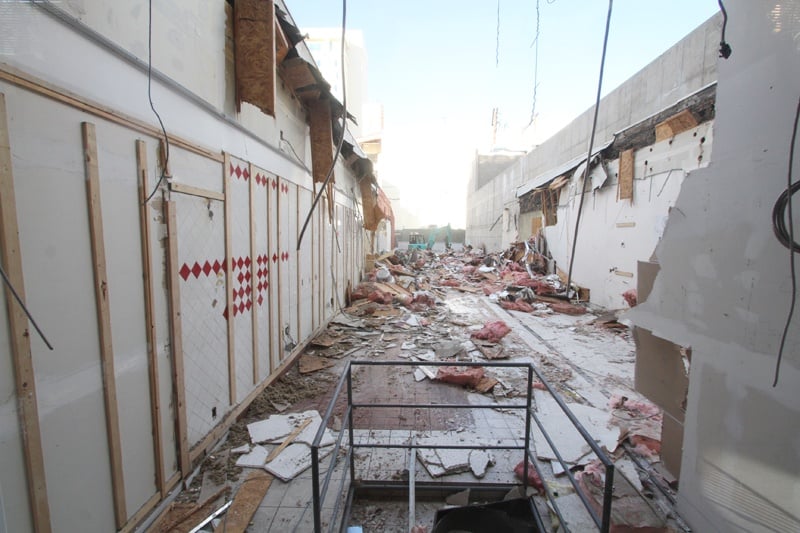 This new resort represents not only hundreds of millions of dollars of investment, but also an entirely new place for us to drink Captain Morgan and diets and play Top Dollar. Just keeping it real.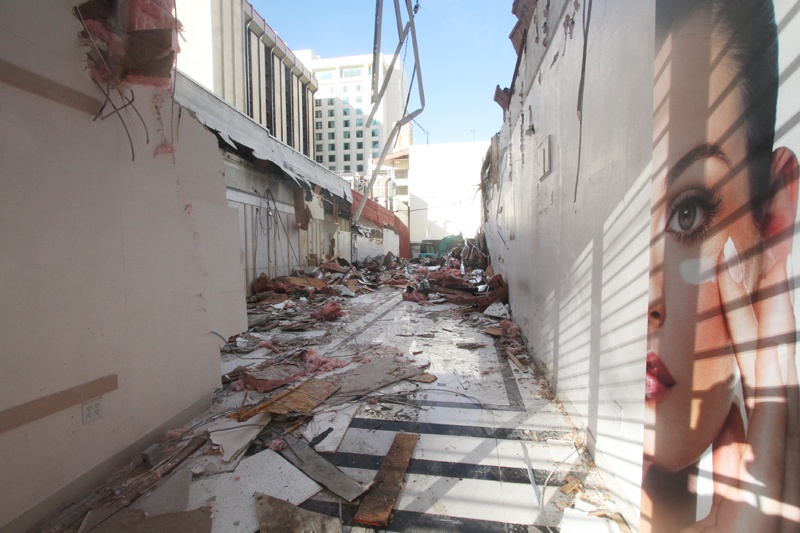 Here's a little help with where this demolition site is in relation to things you might recognize, specifically a strip club and some classic neon, including Vegas Vickie.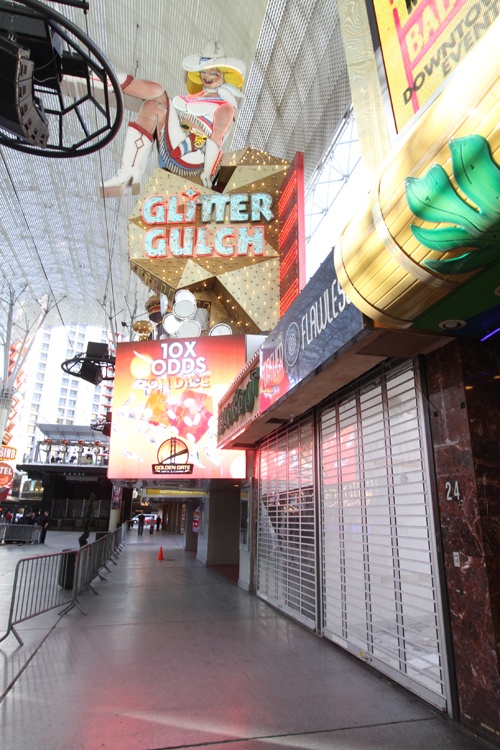 Update (2/23/17): Things move fast in Vegas, and what a difference 24 hours can make. Here's a photo to keep you abreast, and not just because we love using the word "abreast" as often as possible.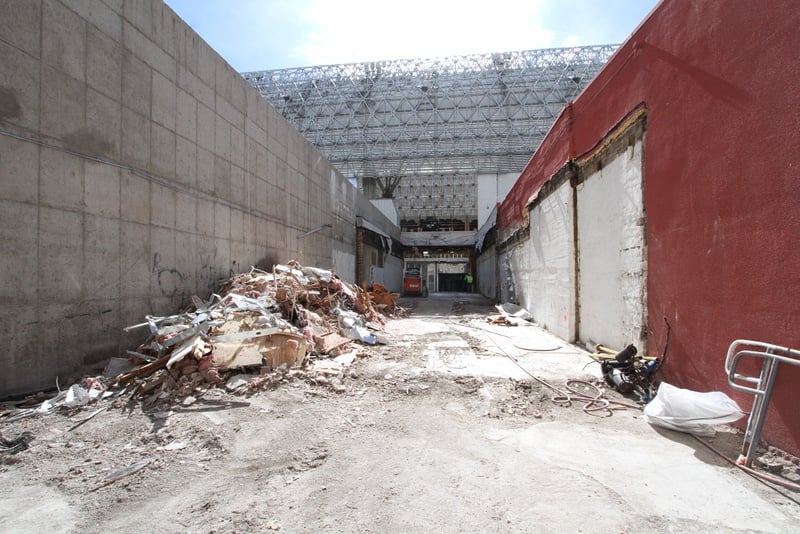 It's a pretty straight shot to Fremont Street now.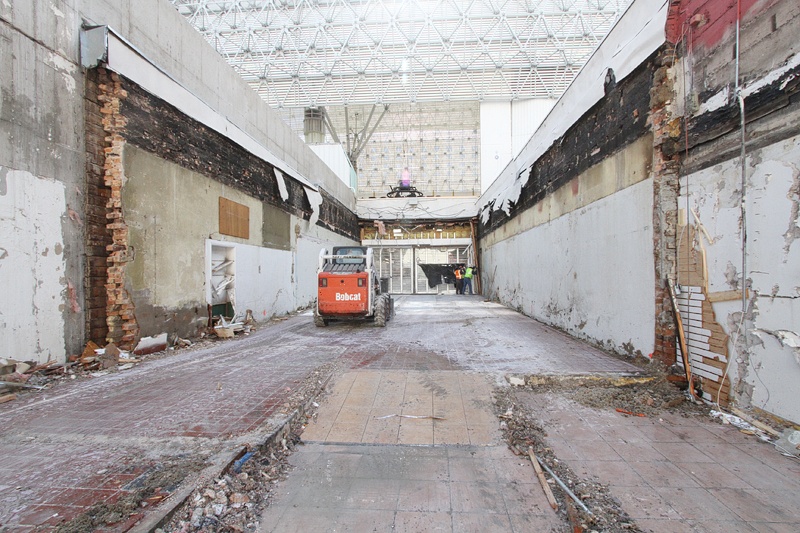 Demolition of the Blowout and Forever Flawless shops is expected to take just a few days (Feb. 24, 2017 is the expected completion date), but there's much more in the works, so anticipate a cavalcade of security breaches in the months to come.
Update (2/26/17): Like we said, blink and you'll miss it. We're pretty sure we said that. Anyway, here's another look at the site. Cleans up real nice.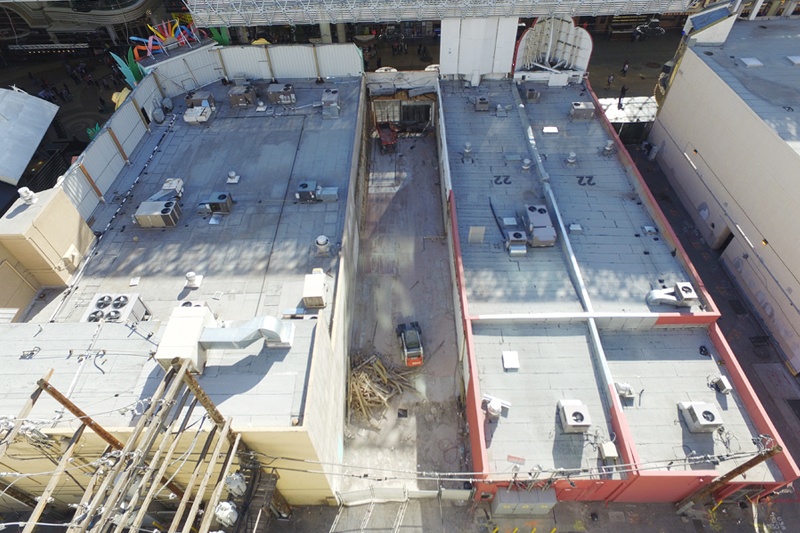 Yes, yes, there's video. Demanding, much?
We trust this won't be our last update about the 18 Fremont construction project, so visit this Las Vegas blog often. Hourly, if possible. No pressure.