Linq Promenade Expected to Announce Zipline Attraction
Buzz is building about a new zipline attraction planned for the Linq promenade in the center of the Las Vegas Strip.
We should know, we started the buzz! Hey, everybody needs a hobby.
Details are few about the new zipline, but given the financial success of downtown's SlotZilla zipline (where we work in digital marketing as our day job), we're surprised ziplines haven't already cropped up elsewhere on The Strip.

The closest thing to a zipline on the Las Vegas Strip is the VooDoo Zipline at Rio Las Vegas, which opened in May 2014. Unlike traditional ziplines, guests of the VooDoo Zipline ride in a ski lift-style chair between the Rio's hotel towers.
While Rio is in the Caesars Entertainment family of casinos, the folks behind the VooDoo Zipline won't be involved in the new attraction at Linq.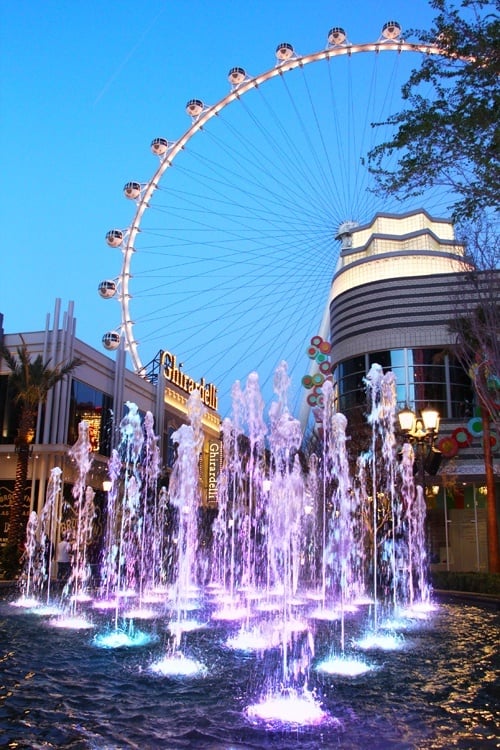 A zipline at Linq promenade would seem to be a good fit.
The world's tallest Ferris wheel, the High Roller, hasn't quite lived up to expectations in terms of ridership (it hovers around 50% of capacity), and a zipline would be another offering to draw families as well as millennials, a coveted customer for casinos.
Linq promenade is flanked by the Flamingo and Linq resorts.
The zipline at Linq promenade will run from the Linq hotel to the High Roller. (Note: Our original story surmised the zipline would run from the High Roller toward the Linq hotel. It's since been confirmed it's the opposite direction.)
Linq and its parent company would be wise to borrow a page from the SlotZilla playbook.
When guests fly over an area with lots of foot traffic, enthusiastic screams from above can sell an attraction better than any advertising ever could.
Back in 2012, there were rumors of a series of ziplines planned by MGM Resorts that would connect Luxor and Excalibur, but those never materialized.

No official announcement of a zipline at Linq promenade has been made, but if it's in a news release, it's too late!
We'll share more details as they become available, but rest assured if the price point is right, and the Linq zipline provides a reasonably good experience, the operators will soon be printing money.
Update (11/8/17): Our story has been confirmed with an official announcement by Caesars Entertainment. Fly Linq will have 10 side-by-side lines.

The Fly Linq zipline launch tower will be 122 feet tall and guests will travel 1,080 feet.