Bond Lounge Opens, Infusing The Cosmopolitan Las Vegas With Even More Awesome
There are a lot of things to love about The Cosmopolitan, and it just got another awesome thing: Bond Lounge.
Bond Lounge is an expansion of the popular Bond Bar, and features a party pit with a number of table games, ballet bar dancers and a friendly team of comely dealers.

The party pit at The Cosmopolitan is unlike other popular party pits in Las Vegas casinos. Specifically, The Cosmo takes the high road. The dealers are tastefully dressed in black romper-style outfits, with their hair in buns.
The dancers, who perform on platforms with illuminated ballet bars, aren't really go-go dancers, they're more performance artists, with tasteful costumes and actual dancing talent.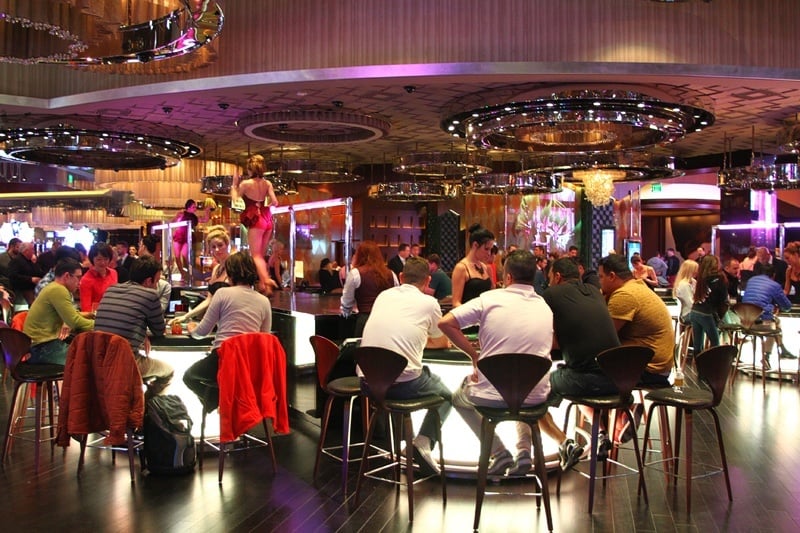 The table limits are very reasonable for The Strip, and a welcome departure from the higher table limits which have kept some low-limit gamblers away from The Cosmo's casino.
There are about 16 table games, including a roulette table and a Casino War table.
Most of the tables are blackjack, of course, the vast majority of which have a $10 minimum. The blackjack games are either eight-shoe games or double deck games. The shoe games pay 3-to-2, with the double deck games paying 6-to-5.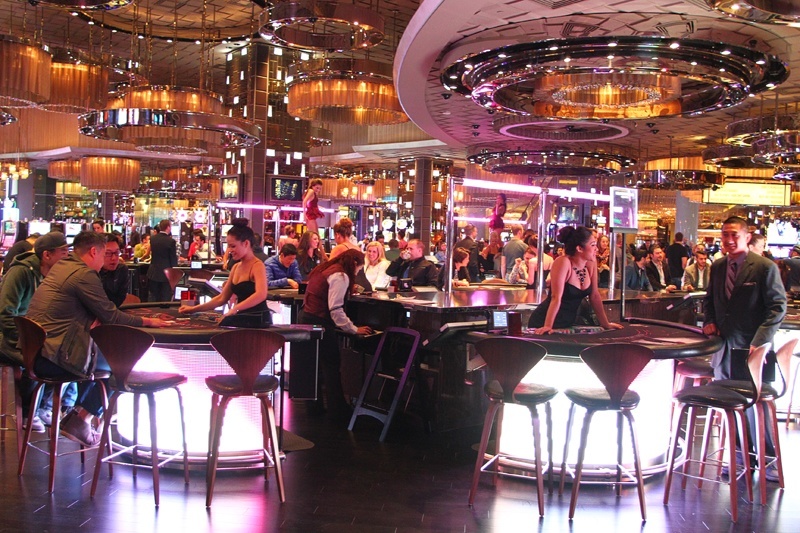 We love the new casino area, and our only gripe is that the music is about 30% too loud, not uncommon in party or pleasure pits on The Strip, unfortunately.
The nearby Bond Bar has become one of our favorite places to play video poker and sample the nearly-perfect signature cocktail menu. The cocktails run $12-14, but are free while you're playing, of course.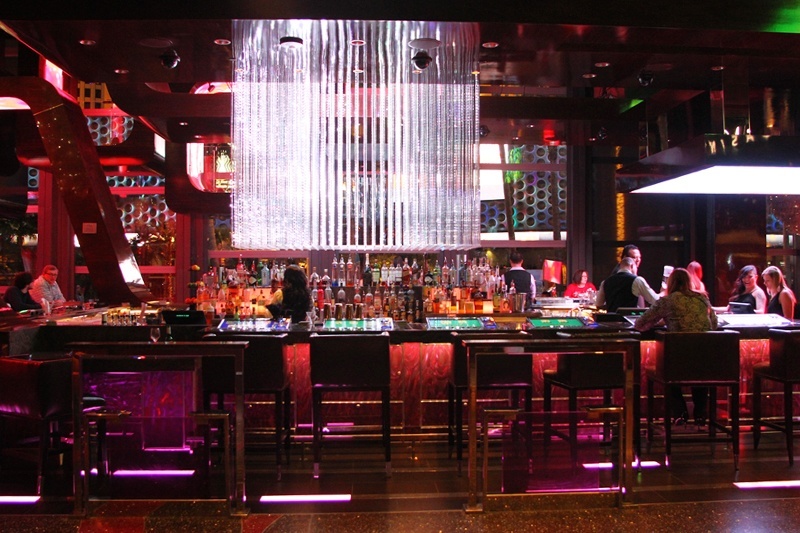 During our most recent visit, we had our best Bond Bar cocktail yet, the Pineapple Express.
This exceptional panty-dropper cocktail has Cariel Vanilla vodka, Kalani coconut liqueur, caramelized pineapple, pineapple and lime juices and vanilla-walnut simple syrup. This sweet concoction has edged out our next favorite, the It Takes Two to Mango cocktail.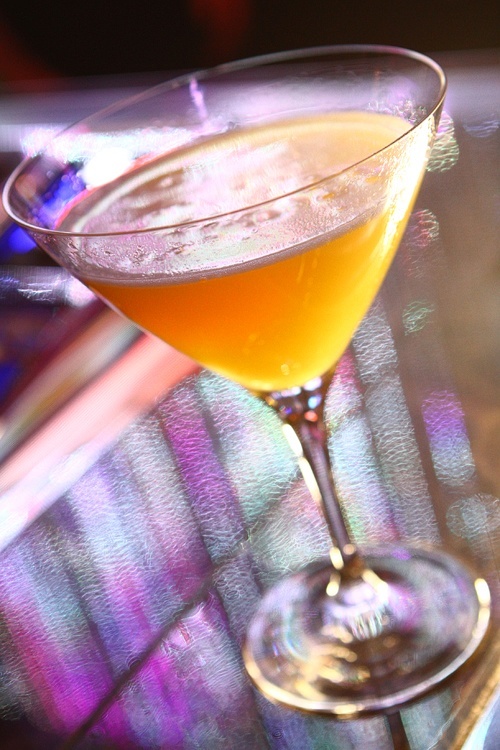 We're happy to report the video poker at Bond Bar is surprisingly loose, especially given the quality of the cocktails being served, gratis.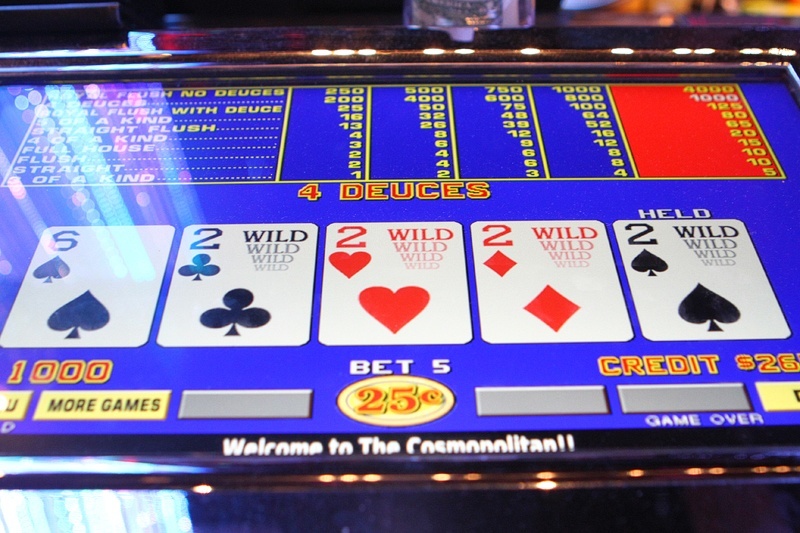 If you haven't been to The Cosmopolitan recently, it's time to fix that! You won't be disappointed by the Bond Lounge or Bond Bar.
Although, granted, your Deuces Wild results may vary. As a Las Vegas blog, we're a personal friend of Lady Luck, after all.