New High Limit Room Adds Flair to Downtown's El Cortez Casino
Downtown's El Cortez recently opened a new high limit room, and it adds a fresh burst of color to the classic casino.
A highlight of the new high limit room is a wall-sized, eye-catching photo of the El Cortez neon sign.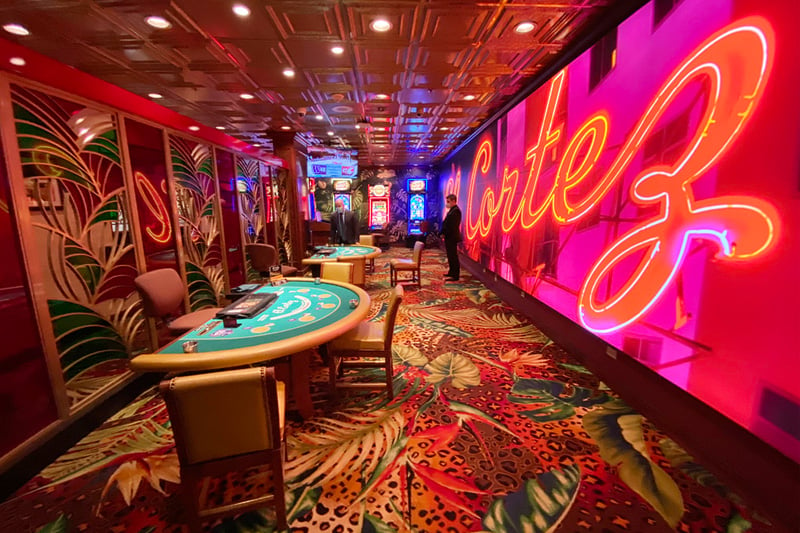 The high limit room is next to the casino's cage. The space formerly held high limit slot machines, several of which we spent more time with than our own family.
Also worth nothing in the new high limit area is the fancy new El Cortez carpet.
The carpet was recently upgraded from one that (how do we put this delicately?) had been around awhile. About 13 years to be exact. Here's the new carpeting.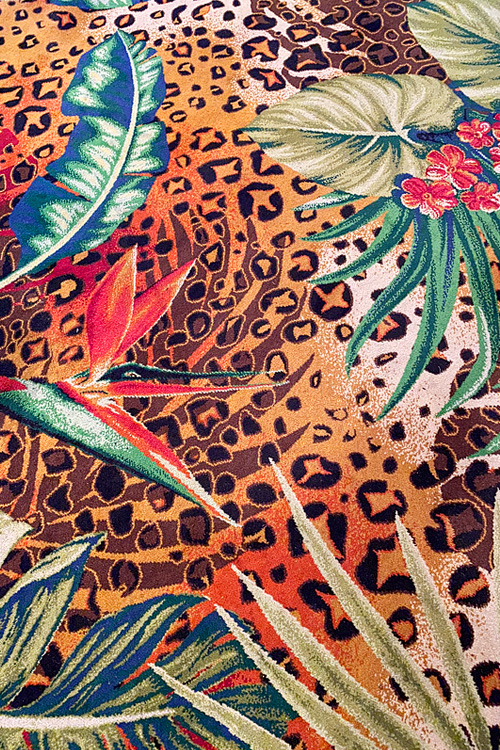 The previous carpet was so well-known and beloved, the casino actually sold sections of it in the gift shop. The supply of carpet pieces sold out quickly. Only in Vegas!
At the moment, the modest high limit room has two blackjack tables and four slots.
It's expected a baccarat table will be added soon.
There are four slot machines.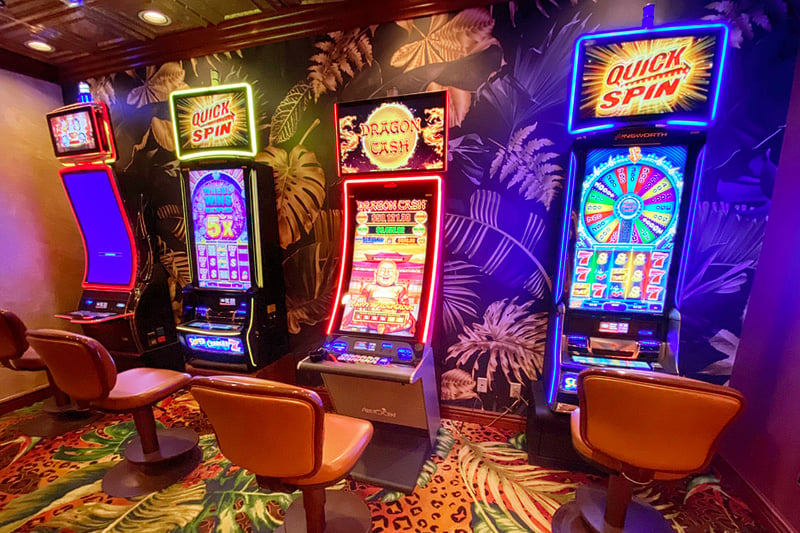 In the past, El Cortez didn't exactly scream "high roller," but casino management has seen more interest in higher table limits, apparently.
Currently, the El Cortez high limit room tables have limited hours of operation, offering blackjack on Fridays and Saturdays only. Guests can also reserve a table.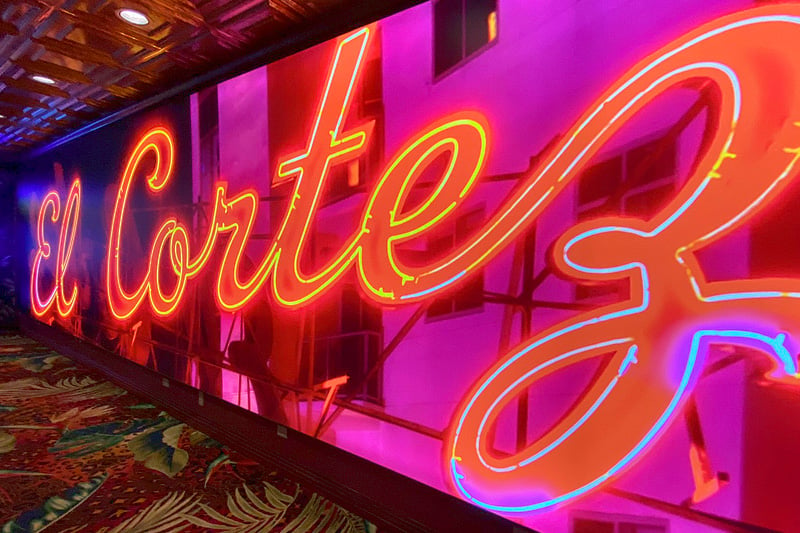 El Cortez is one of our favorite places to play downtown. The value is undeniable, and it's on a shortlist of casinos that still have a throwback vibe.
While we were at El Cortez, we said goodbye to Naked City Pizza. The restaurant space has been walled off.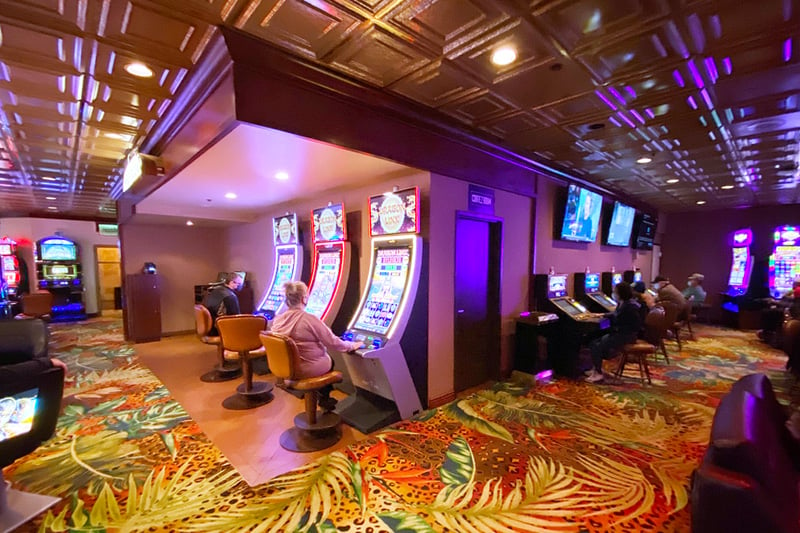 El Cortez opened in 1941, and was the former stomping ground of casino legend Jackie Gaughan.
Another claim to fame (if you can call it that) for El Cortez is it was once owned by a gaggle of mobsters: Bugsy Siegel, Meyer Lansky, Gus Greenbaum and Moe Sedway.
Moe Sedway later went on to invent two-wheeled, self-balancing transportation devices.
Now that we think of it, "gaggle" may not be the best collective noun for a group of mobsters. Maybe a "family" of mobsters? Or better yet, a "whack" of mobsters?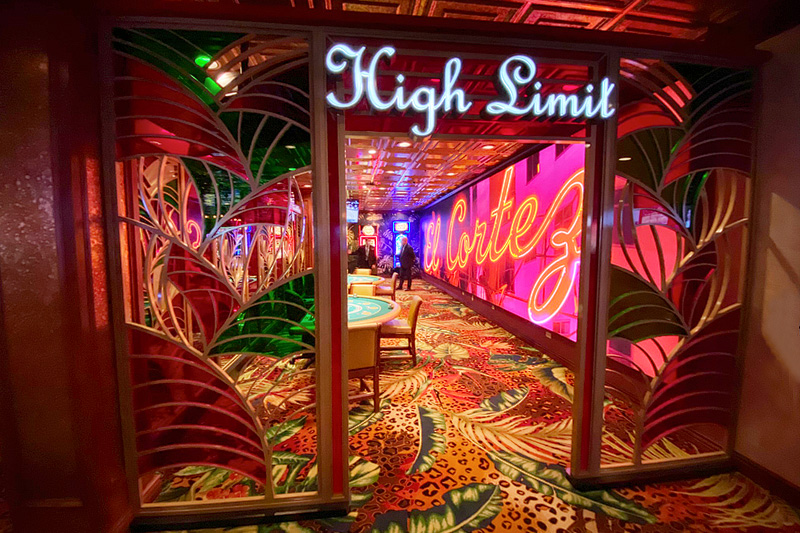 El Cortez is a great jumping off point for the Fremont East entertainment district and quirky Downtown Container Park. It's a two-minute walk east from downtown's Fremont Street Experience.
Cheers to El Cortez for evolving, and for inspiring us to seriously consider putting up a wall-sized El Cortez sign in our home. Let's get those bad boys in the gift shop, already.