Big Rig Jig Debuts in Downtown Las Vegas and It's Glorious
The Big Rig Jig, a 50-foot-tall, 25-ton sculpture has made its debut in downtown Las Vegas, and it's an undeniable jaw-dropper.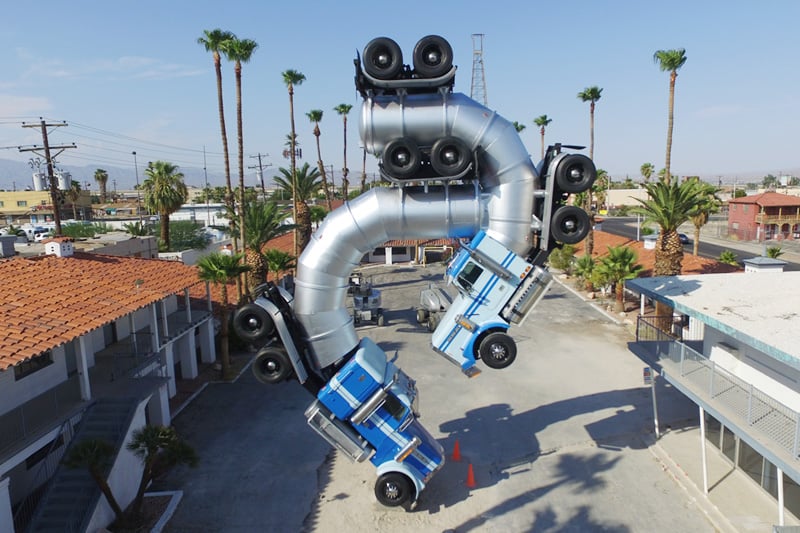 Big Rig Jig was created by artist Mike Ross, and became known worldwide after buzzed-about appearances at Burning Man and Coachella.
The public art piece was purchased by Tony Hsieh's Downtown Project, and goes on display in time for the Life is Beautiful music festival, Sep. 23-25, 2016.
Here's another look, elevated.
Big Rig Jig, featuring two modified tanker trucks in a gravity-defying "S" shape, is set to be a must-see attraction downtown, and is destined by become one of the most-photographed pieces of public art in all of Las Vegas.

As originally designed, Big Rig Jig can allow guests to climb up through the work and peer out a viewing platform on top. It's unclear if visitors will be permitted to get inside the downtown incarnation.
Big Rig Jig is located at the defunct Fergusons Motel.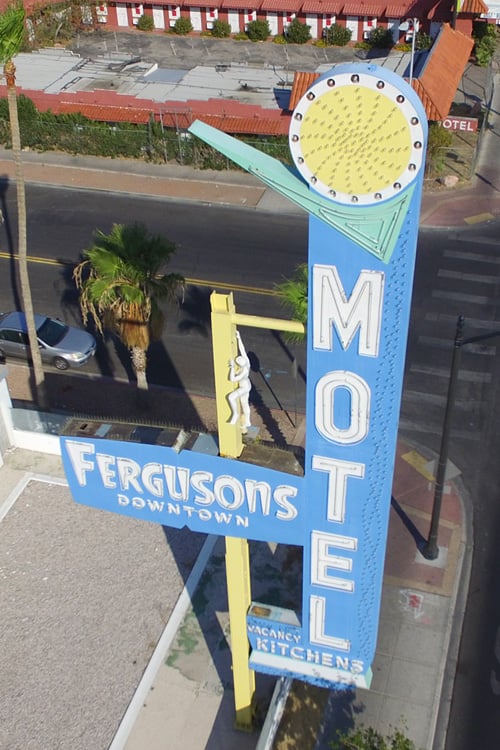 The former motel is at the corner of Fremont Street and 11th Street, a block west of Maryland Parkway.
Note: While the neighborhood around Big Rig Jig has benefited from the real estate investments (Downtown Project owns Fergusons) by Tony Hsieh, it's still a tad sketchy, so best to visit in the company of a friend or pepper spray.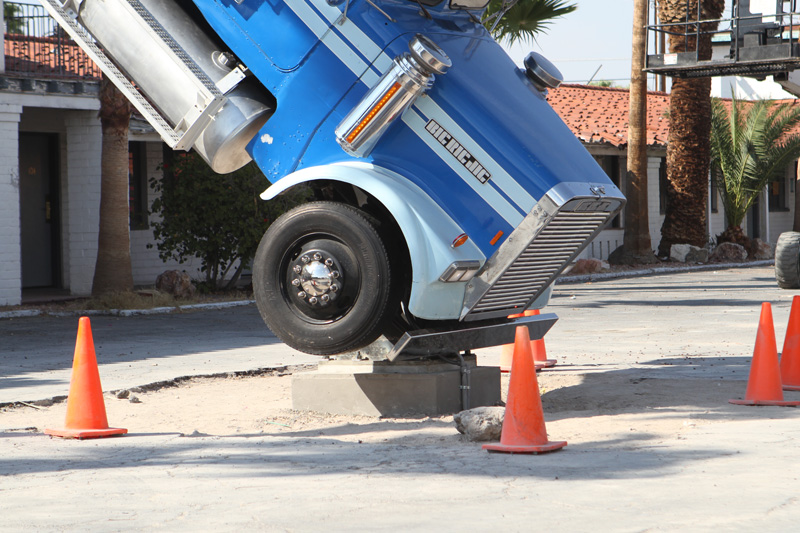 Big Rig Jig, built in 2007, is a feat of engineering, and is described by the artist as "a commentary on America's unsustainable oil economy." Oh, artists.
We say Big Rig Jig is a commentary on how awesome it must be to have a bajillion dollars like Tony Hsieh.
Big Rig Jig is a visionary, surreal, larger-than-life work of art perfectly suited to an over-the-top town.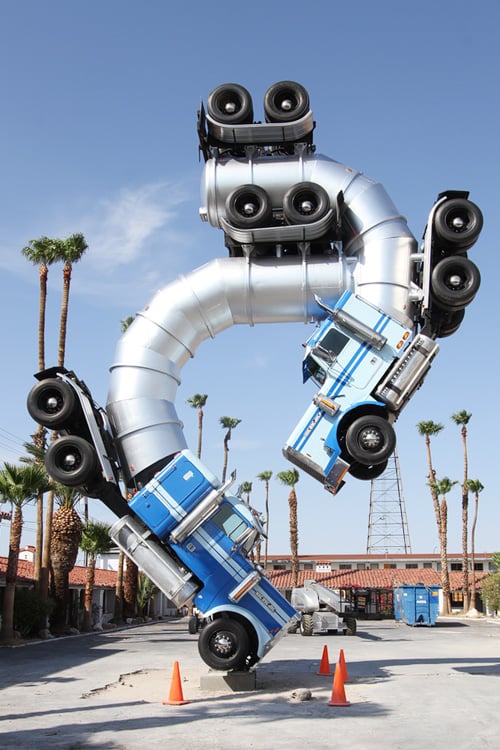 Check it out and let us know what you think, as long as you love it as much as we do.