Ryan Zinke to Be Investigated By DOJ, Connecticut Tribes Hope Its About Their Casino
Posted on: November 1, 2018, 09:02h.
Last updated on: November 1, 2018, 09:02h.
Two Connecticut tribes fighting for the right to build a casino in East Windsor, close to the Massachusetts border, may be encouraged by intriguing news concerning US Interior Secretary Ryan Zinke.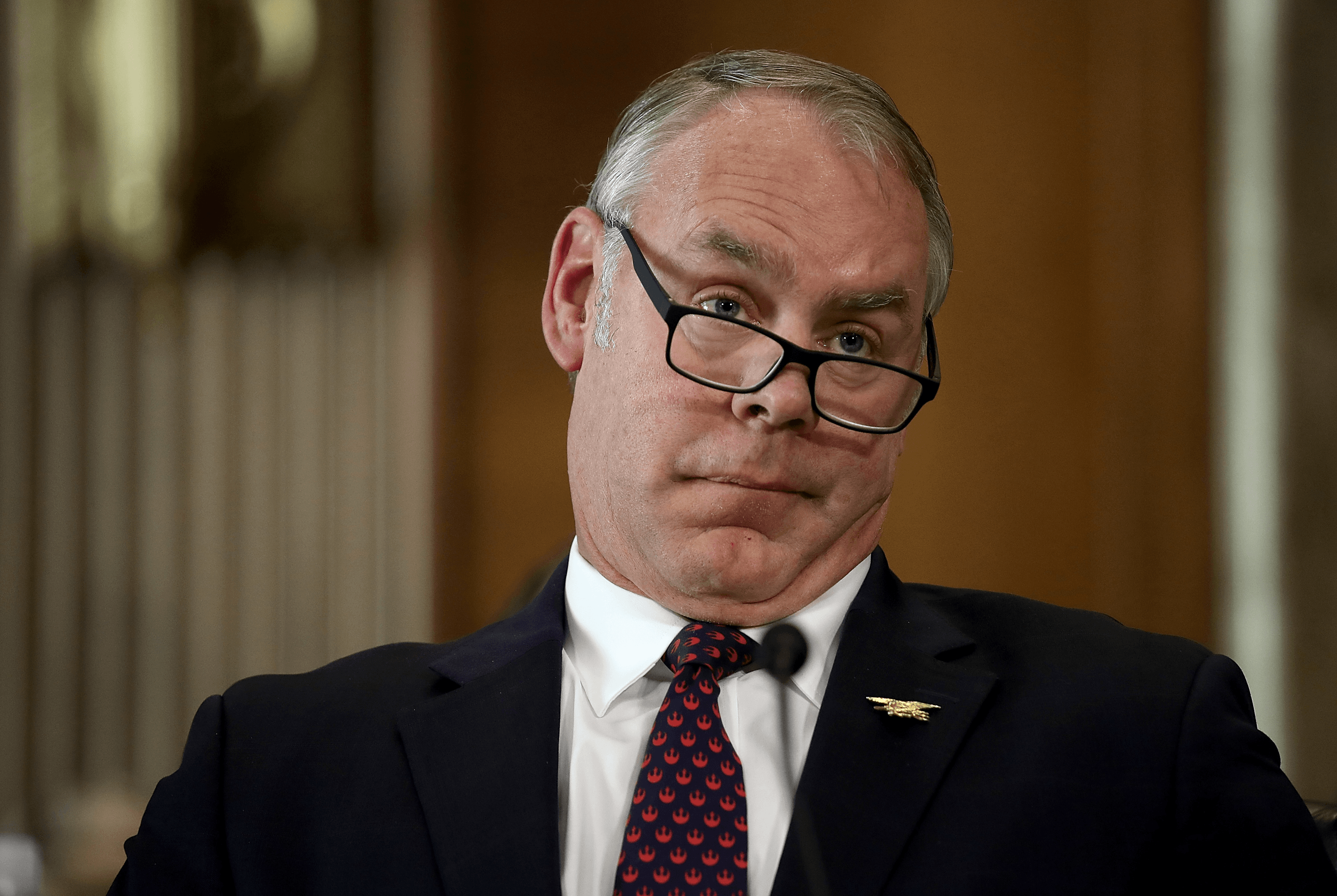 The Washington Post reported Wednesday that Zinke's own department watchdog has referred one of its three ongoing investigations into his conduct to the Department of Justice, raising the possibility of criminal behavior.
One of these investigations is into allegations made by the State of Connecticut and the Mashantucket Pequot and Mohegan tribes that Zinke filibustered over approving the East Windsor casino for the benefit of MGM.
Suspicious Delay
The casino giant recently opened the MGM Springfield in Massachusetts, just 12 miles from East Windsor. It has long opposed the establishment of the border casino, which is designed to the blunt competition posed by the new Springfield casino to Connecticut's established gaming sector.
Connecticut approved the East Windsor casino — which would be the first commercial casino in the state and the first to be built outside tribal reservations, but requested DOI approve amended compacts in order to safeguard its revenue-share payments.
Under federal law, the DOI is required to issue a verdict on such matters within 45 days and can only refuse on the grounds that a proposal violates the Indian Gaming Regulatory Act (IGRA), but the tribes waited well over a year for a decision and were forced to sue.
Shortly after the DOI watchdog began its investigation at the behest of Connecticut lawmakers, the department approved the Mohegan compact but said it was under no obligation to approve the Pequots' due to a technicality. The Pequots originally failed to negotiate an agreement with the state in the 1990s and the compact was established by a federal lawsuit, using "secretarial procedures."
Montana Land Deal
The department's procrastination has left the tribes in limbo. A Politico investigation last year found the while channels of communication between the DOI and the tribes appeared to be closed, Zinke and other senior DOI officials had "held numerous meetings and phone calls with MGM lobbyists and the company's Republican supporters in Congress."
But the bad news for the tribes is there is no way of knowing yet whether the investigation passed to the DOJ is related to their plight at all. The New York Times speculates it may in fact pertain to a Montana land deal involving Zinke, the chairman of energy giant Halliburton, and the alleged misuse of taxpayer resources.
The NTY reports that there are 18 known federal investigations by various agencies into allegations against Zinke of ethical misconduct or other policy violations.