Xu Chaojun Social Media Tycoon Busted for Running High Stakes Poker Games
Posted on: July 31, 2017, 06:00h.
Last updated on: July 31, 2017, 03:23h.
The former head of one of China's biggest social media platforms has been jailed by the country's authorities for running a private high stakes poker game.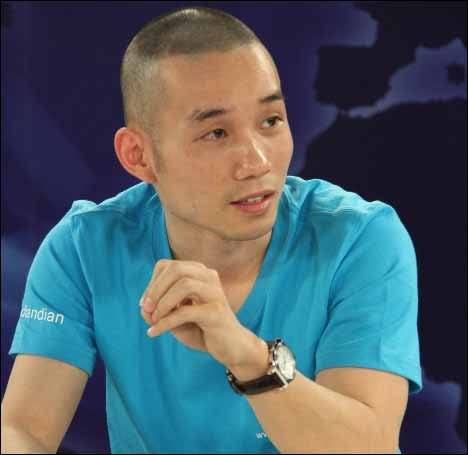 Tech entrepreneur Xu Chaojun is well known in China as the former vice president of RenRen, a social media platform with 240 million users. But over the weekend he was paraded in front of television cameras to answer for his crimes.
Xu was arrested in a restaurant with nine others on June 15 in Beijing's Dongcheng District. He stands accused of organizing a poker cash game that had some 3 million yuan ($446,000) on the table when police burst in, according to the Beijing News.
Serious Charges
All of the players were prominent and wealthy entrepreneurs, but crucially, Xu was acting as "the house," raking a five percent cut.
"If Xu were merely playing, teaching, and hosting, this would only constitute the crime of gambling," Zhu Wei, a partner at Zhejiang Carrier Law Firm in eastern China, told Sixth Tone on Monday. "But once he takes a commission from the game, it can be viewed as 'running a casino,' which carries a more serious charge."
Xu is the founder and a teacher at the Beijing International Poker School. He recently participated in a "man versus machine" heads-up poker competition against Libratus, the latest AI poker bot developed by the Computer Science Department of Carnegie-Mellon University.
Libratus conquered all six of its human opponents, as it had done in the US earlier in the year, but Xu fared best of the Chinese team.
"Money is Not the Issue"
"The participants involved [in this group] are not professional gamblers, but members of the social elite," Xu told reporters in his defense. "It is known that Texas Hold 'em is more popular among rich people, so I think this case is intended to send a message.
"Money is not the issue here," he added. "For example, a loss of 80,000 yuan doesn't mean much to these people. Their desire is simply to conquer the game."
Gambling in China is illegal outside the semi-autonomous regions of Hong Kong and Macau. Poker tournaments have been tolerated, to a degree, in some parts of China, because they are promoted by their organizers as "mind sports," but cash games are always illegal.
In 2015 the PokerStars-sponsored Nanjing Millions APPT event was shut down by police and its organizers were detained, reportedly because side-games were taking place.
Xu could face three to ten years if convicted of the more serious charge of running a casino.