Wynn Resorts to Workers: Get Vaccinated, Tested, or Face Discipline
Posted on: April 9, 2021, 07:12h.
Last updated on: April 9, 2021, 09:45h.
Wynn Resorts is demanding employees either receive a COVID-19 vaccination or produce a negative test for the virus on a weekly basis. Failure to do so could result in disciplinary action, the company said Thursday.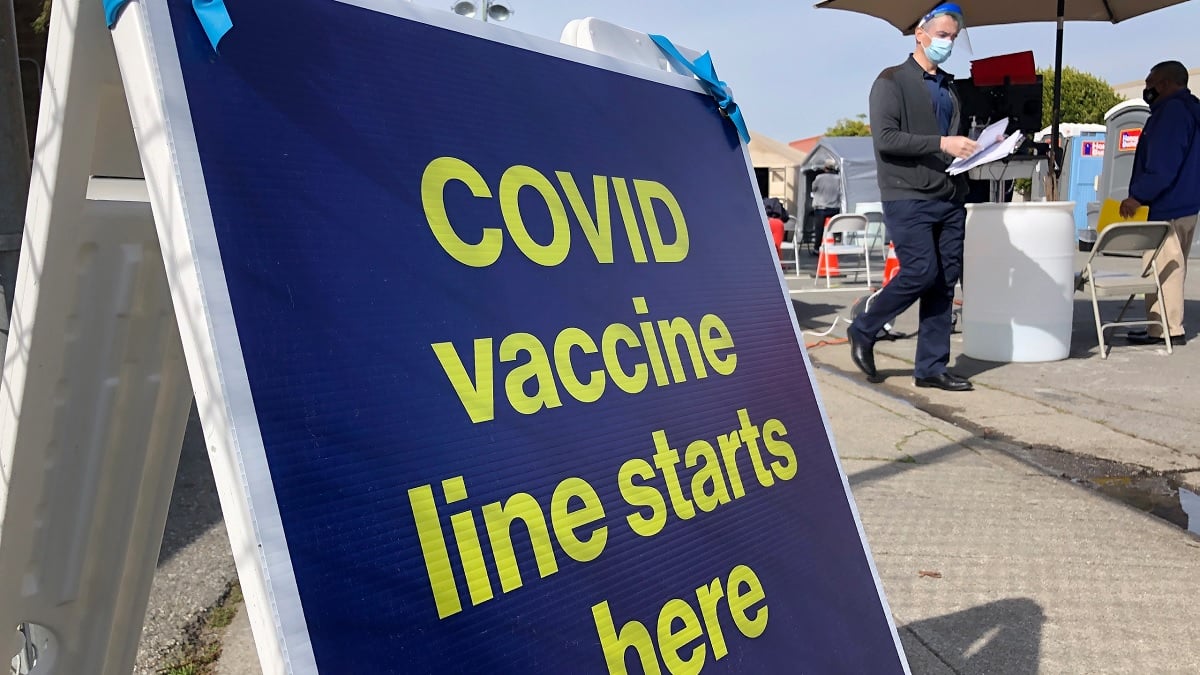 "Vaccination rates are increasing throughout the country, and requiring our employees to either be vaccinated or tested on a weekly basis will make Wynn one of the safest vacation destinations in the US," Wynn CEO Matt Maddox said in a video shown to workers.
Safety has become the watchword as America's embattled hospitality industry strives to return to a semblance of normality.
In Nevada, Governor Steve Sisolak has hailed mass vaccination as a part of his roadmap to economic recovery.
NGCB: Take Material Steps to Vaccinate
Frontline food service and hospitality workers – including casino and hotel workers – are considered a high priority group. They have been eligible to receive the jab since March 11, alongside older age groups and those with underlying health conditions.
As of April 5, everybody in Nevada 16 and over can receive the vaccine. Nearly 23 percent of Nevadans age 16 and over had been fully vaccinated as of Wednesday, according to the Nevada Department of Health and Human Services.
The new policy Wynn comes just days after the Nevada Gaming Control Board (NGCB) said it would only consider increasing current capacity beyond the 50 percent cap if casinos demonstrate they are serious about vaccinations. The regulator cited a "relatively low degree of vaccination" within the hospitality workforce.
At this time, consideration by the Board to increase gaming floor occupancy will only be taken in cases where licensees have taken measurable and material steps to vaccinate, and thereby, protect their workforce, visitors, and the community," it read.
Thirty Percent Vaccine Skeptical
Wynn said Thursday that it has been vaccinating eligible employees at the University Medical Center on-site clinic at Encore since January 18. Currently, around 4,000 Wynn employees have been vaccinated, or around 60 percent of the non-furloughed workforce.
Meanwhile, the company has opened a testing lab at the Wynn Las Vegas to conduct testing on site.
About 30 percent of the state's gaming industry employees said they were reluctant to receive a COVID-19 vaccine, according to a NGCB survey conducted among licensees in January.
A March survey from the US Census Bureau found that around 21 percent of Nevada residents said they probably or definitely wouldn't get a vaccine. That's despite studies showing they are highly effective and have little risk of side effects.
That's higher than the 17 percent national average. But it's a percentage point lower than when the same question was asked to Nevadans in January.