Wynn Resorts Renames Massachusetts Casino Encore Boston Harbor
Posted on: April 28, 2018, 01:00h.
Last updated on: April 27, 2018, 04:46h.
Wynn Resorts CEO Matt Maddox appeared before the Massachusetts Gaming Commission (MGC) this week, and he came bearing critical news.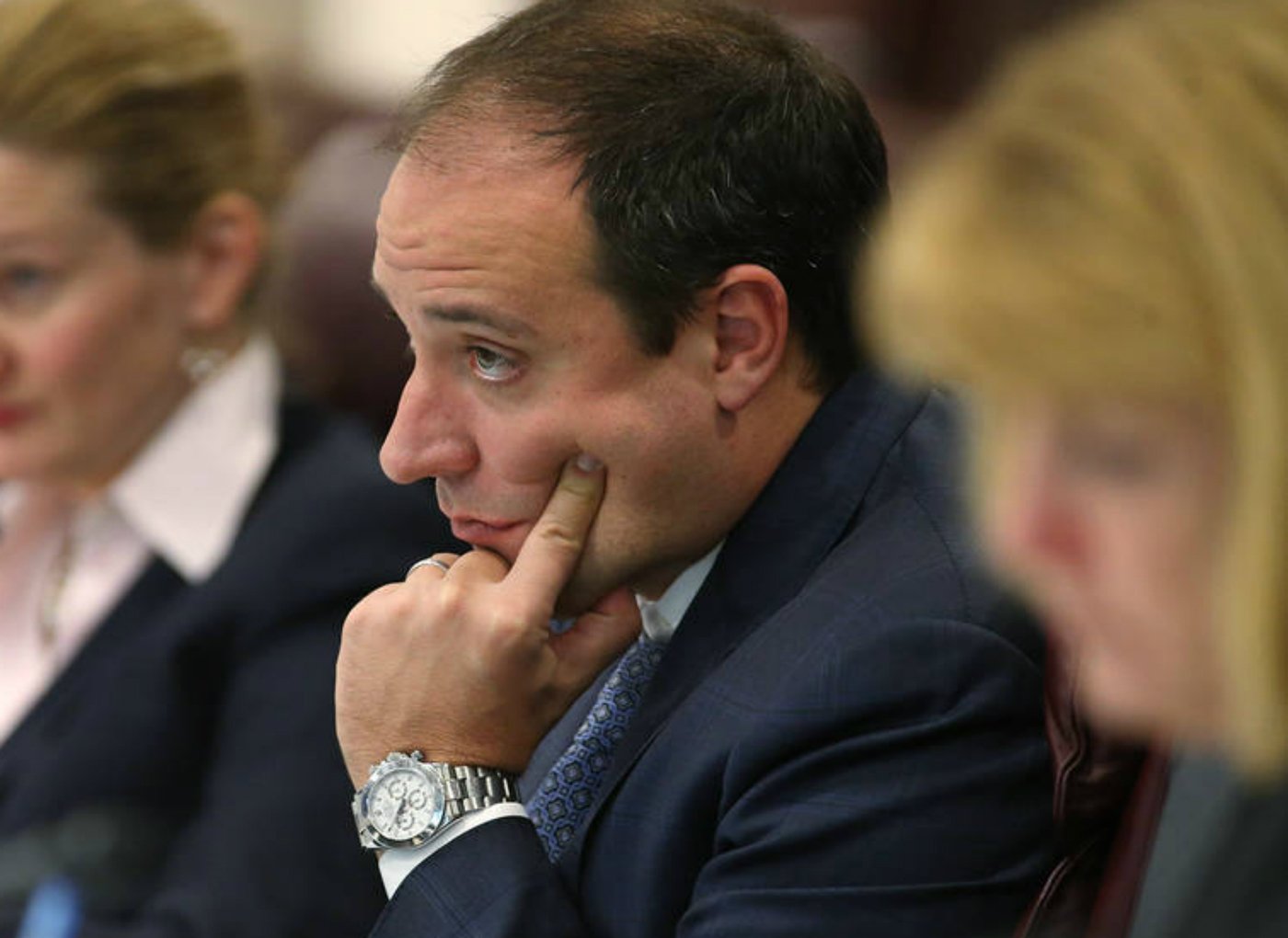 The chief executive who replaced Steve Wynn in the wake of numerous allegations of sexual misconduct made against the billionaire, Maddox told the MGC that "this company is not about a man. It hasn't been about a man for 18 years."
"Steve Wynn is not Wynn Resorts," Maddox asserted.
Despite the CEO's claim, he proposed to the state gaming regulator that they approve the company's request to rebrand its unfinished $2.5 billion integrated casino resort project being built in Everett.
"We would like to propose that we change our name to Encore Boston Harbor," Maddox told the commission. Encore became the sister brand to Wynn Resorts a decade ago in Las Vegas, and has since been extended to Macau.
Rumors emerged that Wynn Boston Harbor might take the Encore brand when the company recently began purchasing numerous online domains including EncoreBostonHarborCasino.com, EncoreBostonJobs.com, and EncoreBostonResort.com.
EncoreBostonHarbor.com, however, was bought by a Philadelphia man in April 2017.
Maddox on Defensive
Matt Maddox appeared before the Massachusetts Gaming Commission in an attempt to calm concerns regarding Wynn Resorts' suitability to own a casino license in the state. The executive said during the MGC Adjudicatory Hearing that the company has been, and always will be, much bigger than one man.
"I don't want people to think that Wynn is associated with a man," Maddox stated. "Yes, it's a man's last name, but it is a brand."
"We polled hundreds and hundreds of customers checking into our hotels, and 60 percent of them had never heard of Steve Wynn. Forty percent had heard of him and had heard of allegations, and of that, 90 percent of the 40 percent said 'we love the property, we love the service, we love the food. We don't care who's running it.'"
Maddox concluded by saying just four percent of those Wynn Resorts polled said the sexual misconduct claims could influence their decision to stay at the casinos in the future.
MGC Investigation
The Massachusetts Gaming Commission's Investigations and Enforcement Bureau is in the process of determining if disciplinary action against Wynn Resorts or the revocation of its operating license is warranted.
Under the state's 2011 Expanded Gaming Act, casino operators must display "integrity, honesty, good character and reputation." Should they fail to live up to that mandate, the law asserts that their licenses can be revoked.
MGC Chairman Stephen Crosby says the commission wasn't made aware of a reported $7.5 million settlement payment in 2005 to a manicurist who said Wynn forced her to have sex with him.
Should the MGC revoke Wynn's license for Everett Boston Harbor, a sale of the property would be expected. Though both sides have attempted to quash negotiation rumors, reports have surfaced that Wynn is fielding talks, and MGM Resorts is interested.
If MGM were to acquire the Boston casino, the company would presumably be forced to sell its Springfield resort, as Massachusetts doesn't allow operators to control more than one casino floor.