Boomtown Reno Casino Fined for Offering Links to Illegal Offshore Gambling Websites
Posted on: May 22, 2018, 02:00h.
Last updated on: May 24, 2018, 05:54h.
The Boomtown Casino in Verdi, near Reno, Nevada, was lucky to keep its license this week after it was forced to explain to the Nevada Gaming Control Board why it had provided links on its website to unlicensed offshore gambling sites.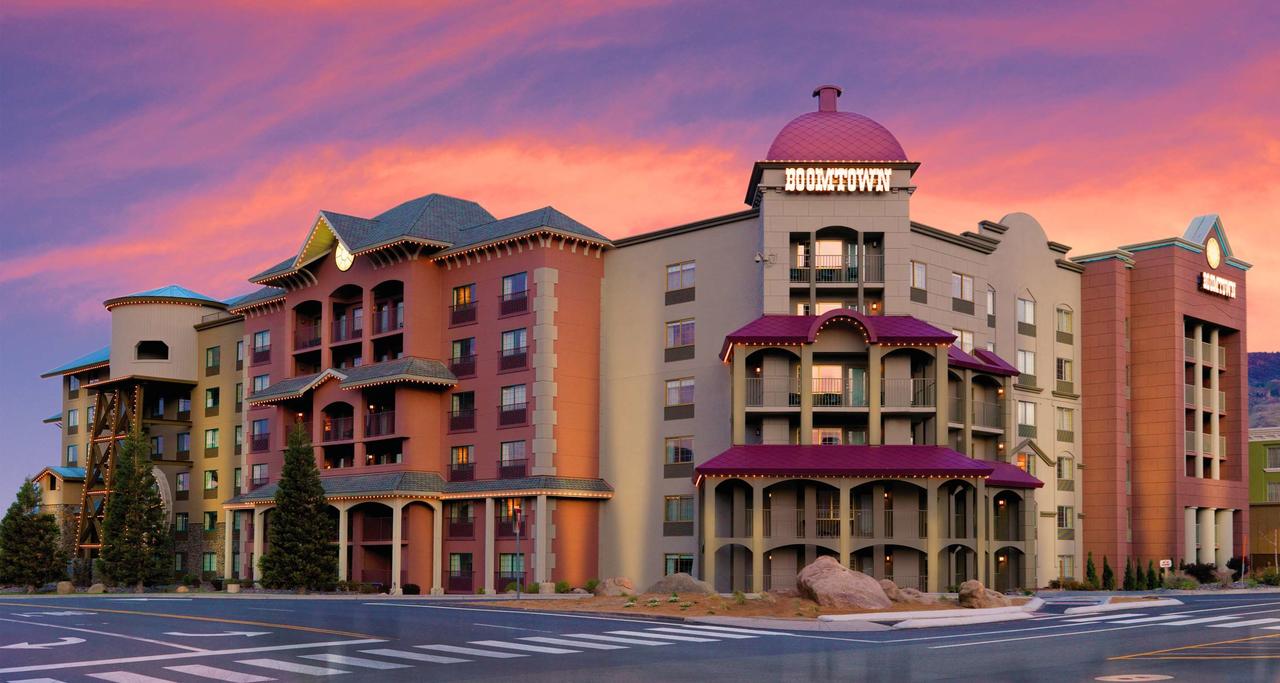 The casino, which is owned by BCH Gaming Reno, escaped with a $40,000 fine after the NGCB accepted that the links — which violated state and federal gambling laws — had been an oversight.
According to a NGCB complaint, filed May 15, between March and August 2017 Boomtown offered links to Curacao-based sites that permitted US citizens to gamble online.
Subcontractor Epic Fail
In 2016, Boomtown — which does not hold an internet gambling license in Nevada — decided it wanted to offer free-play online casino games on its website, but found it would be too expensive to do so.
Instead, it appointed two companies, Affiliate Edge and Deck Media, both registered and regulated in Curacao, to provide these services.
The NGCB complaint said that Boomtown's website linked to a total of 15 casinos sites, 11 of which permitted — and even encouraged — Americans to wager real money, advertising that US players were welcome and featuring US flags to emphasize that point.
Boomtown even earned commission on its referrals, although certainly nothing notable at a total of $1,621, which was paid through a company called Evo Advertising Inc.
The NGCB was contacted by a player in March 2017, who questioned the legality of the games. When quizzed by the regulator, the operator admitted that the full responsibility for managing the links had been ceded to a single employee — a graphic designer, no less — who "had little, if any, understanding of gaming laws."
Wire Act Violation
The regulator accused Boomtown of failing to "maintain a sufficient level of supervision and control over its website and its employee to prevent links on its website leading to other websites which apparently allowed real-money wagering in apparent violation of the Wire Act."
It also said the casino had "failed to inquire into the nature of the links on its websites when it received payment from the websites."
In agreeing to the settlement, Boomtown accepted all the allegations and waived its right to defend itself at a public hearing. However, the casino denied it had operated an unlicensed online casino and emphasized that none of its management had been aware the links offered real-money games.
It agreed to donate the commission it earned from the games to the Reno Problem Gambling Center.
————————————————————————————————————–
This story originally stated that Boomtown was owned by M1 Gaming, which sold the property to BCH Gaming in 2016. We regret the error.
Similar Guides On This Topic