Wynn Resorts Wins After Highlighting $3 Billion of Liquidity, Boosted Bond Offering
Posted on: April 8, 2020, 09:03h.
Last updated on: April 8, 2020, 11:07h.
Shares of Wynn Resorts (NASDAQ:WYNN) are higher by almost six percent in midday trading after the gaming company said it has approximately $3 billion worth of liquidity. That gives it 1.4 years worth of coverage for property operating expenditures and cash interest expense.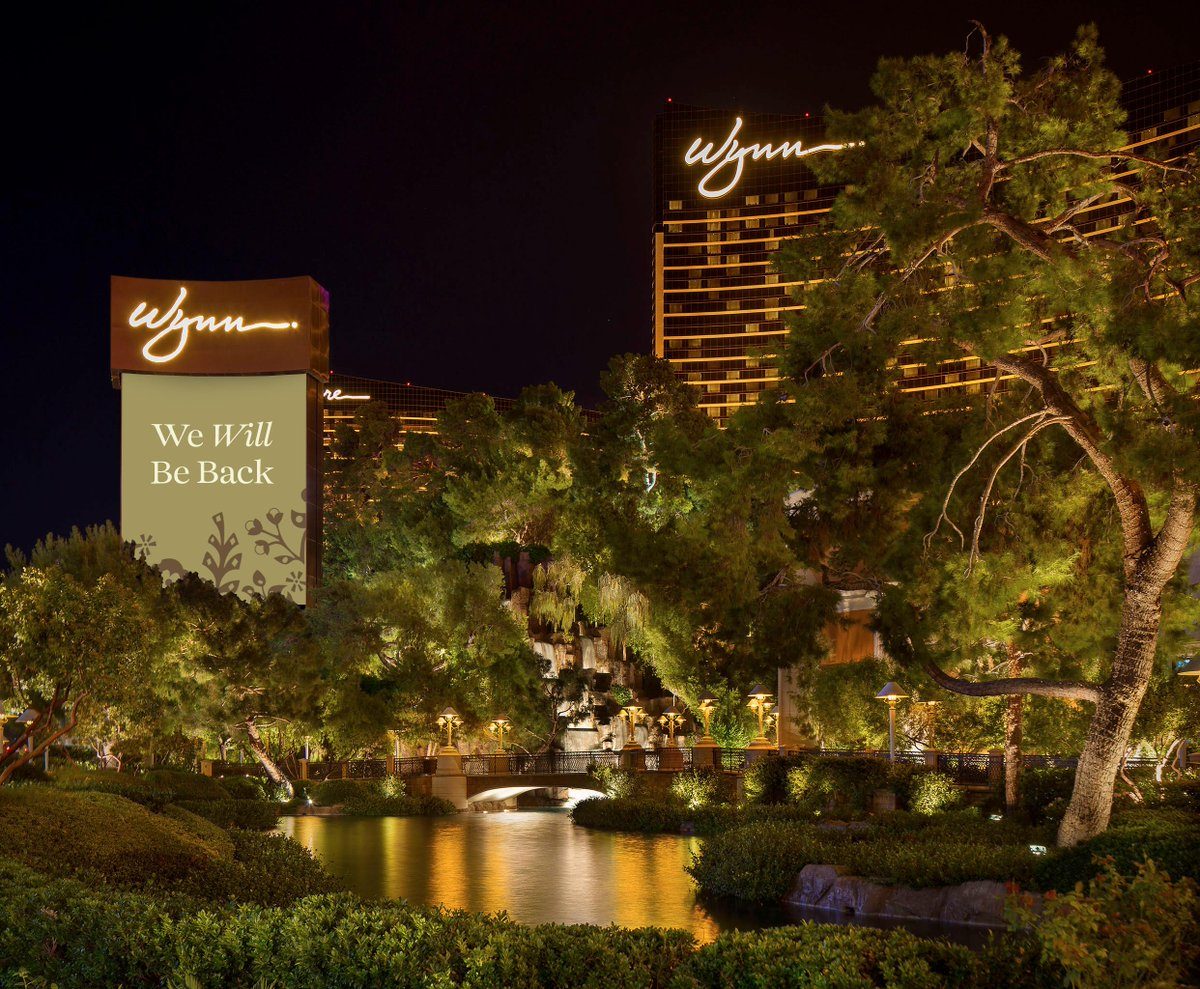 The Encore operator's stock is in the midst of an impressive rally, one that's carried it almost 80 percent off its 52-week low. Investors are flocking to the name today despite the company saying it expects first-quarter revenue to slide 43 percent on a year-over-year basis due to the impact of the coronavirus on its operations.
The update on its cash position, which prompted JPMorgan to reiterate an "overweight" rating on Wynn stock, comes as Wall Street is speculating about the financial health of myriad gaming companies. That's with the industry facing a zero-revenue climate in the US and not much better in Macau because of the COVID-19 pandemic.
Another Positive Sign
On Tuesday, Las Vegas-based Wynn said it sold $600 million worth of corporate debt in a private offering. The notes maturing in 2025 carry a coupon of 7.75 percent. Usually, that wouldn't be a big news event. But the fact that the company boosted the size of the sale in a trying market for corporate bonds could be viewed as a positive by some investors.
The aggregate principal amount of Notes to be issued in the offering was increased to $600 million from the previously announced $350 million," according to the operator. "Wynn Resorts Finance plans to use the net proceeds from the offering for general corporate purposes and to pay related fees and expenses."
In a sign of the changing times in corporate debt markets, the Encore Boston Harbor operator last sold bonds in September 2019, a $750 million issue maturing in 2029 with a coupon of 5.125 percent. Usually, bonds with shorter maturities, such as Wynn's latest sale, carry lower interest rates.
Robust appetite for the bonds comes after intense speculation in the investment community that gaming operators will face credit downgrades and some, including Wynn, will be forced to suspend dividends to allay creditors' concerns about spending.
Lingering Concerns
With little clarity on when casinos will return to normal in the US and as visitors to Macau – Wynn's most important market – still scant, some analysts don't believe the company is out of the coronavirus woods quite yet.
"Moody's expects earnings and credit metrics will weaken while operations in the US and Macau are negatively affected by facility closures and reduced travel and leisure spending, but that earnings and credit metrics will improve when economic conditions recover," said the research firm in a note.
The ratings agency assigned a B1 grade to Wynn's aforementioned debt offering, putting it well into junk territory. Moody's overall credit rating for the company is Ba3, which is also non-investment grade.