Wynn Resorts Executives, Macau Gaming Regulators Discuss Gaming License Fallout from Sexual Allegations
Posted on: January 30, 2018, 12:00h.
Last updated on: January 30, 2018, 12:12h.
Wynn Resorts executives in Macau are doing damage control with Chinese gaming regulators, as their company's founder and CEO continues to make headlines in the United States and around the world.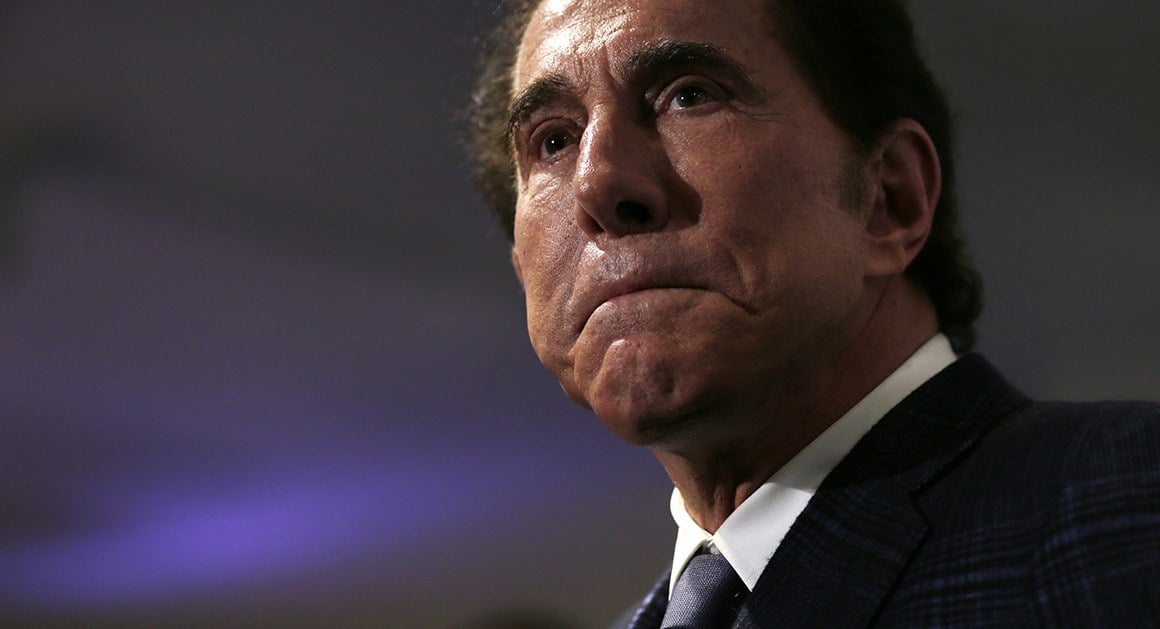 Macau's Gaming Inspection and Coordination Bureau (DICJ) confirmed on Monday that it had met with representatives from the Las Vegas-based casino operator regarding the sexual misconduct allegations being made against billionaire Steve Wynn. GGRAsia, an online gaming media outlet focused on Asian gaming markets, first reported the meeting.
"In response to recent … alleged improper conduct in the United States by the chairman and CEO of Wynn Macau Ltd, Steve Wynn, DICJ is paying attention to the matter and met with Wynn Macau Ltd management to better understand the situation," a DICJ release explained.
In a supplemental statement, the Macau gaming office added that the local government "pays … great attention to appropriate qualifications of gambling companies' main shareholders, board members as well as key employees holding important positions, and will strictly implement relevant provisions."
Last week, The Wall Street Journal published an article that contends the Las Vegas mogul routinely solicited sexual favors from his female spa workers. In 2005, he reportedly paid a manicurist $7.5 million after she was allegedly forced to have intercourse against her will with her boss.
Wynn Resorts has casinos in Las Vegas and Macau, and is currently constructing a $2.4 billion resort in Massachusetts, the Wynn Boston Harbor in nearby Everett.
Many Eyes Now Watching
The DICJ is the third major regulatory body to delve into Wynn's suitability to hold gaming licenses in their jurisdictions. with the Massachusetts Gaming Commission, which is reviewing the merits of the gaming license it issued for Boston Harbor, regulators at the Nevada Gaming Control Board (NGCB) have confirmed they, too, are reviewing the allegations.
The scandal thrusts recently minted NGCB Chairwoman Becky Harris into the limelight. The first woman to oversee America's largest gaming jurisdiction, Harris assumed the role earlier this month in the Silver State. She took over from A.G. Burnett, who left the post in December to pursue a private sector opportunity.
The odds of Wynn Resorts being stripped of its Las Vegas, Macau, or Massachusetts casino licenses are slim. A more likely conclusion might be the company's founder being removed from the corporation. Gaming professor Clyde Barrow opined this week this ousting strategy is likely being set in action now.
Steve Wynn has already resigned from chairing the finance committee within the Republican National Committee (RNC), which was announced on Saturday, one day after the WSJ broke the scandal.
Wynn Resorts Fallout
Steve Wynn himself continues to deny any wrongdoing, and believes the WSJ article was fallout from his ex-wife Elaine, who he remains embattled with the CEO over a revised divorce settlement that dates back to 2010. She denies being behind the scathing report, however.
Regardless, investors are reducing their stakes in Wynn Resorts. The casino conglomerate's valuation has tumbled more than $3.5 billion since the sexual allegations broke last Friday. Wynn himself, the company's largest individual shareholder, has lost an estimated $412 million during the same period.
The losses keep piling up. On Monday, the Republican Governors Association (RGA) canceled its 2020 annual conference at Wynn Las Vegas, and is returning a $100,000 contribution made by Steve Wynn.
The RGA said it will not accept any future donations from Wynn or his company "unless the allegations … are proven to be false."