Wynn Resorts CEO Matt Maddox Reportedly Fielding Boston Casino Sale Inquiries, But No Guarantee License is Safe
Posted on: April 9, 2018, 03:00h.
Last updated on: April 9, 2018, 02:22h.
Wynn Resorts CEO Matt Maddox is rumored to have engaged in "informal talks" regarding a potential acquisition of the company's $2.4 billion integrated casino resort near Boston, which is currently under construction.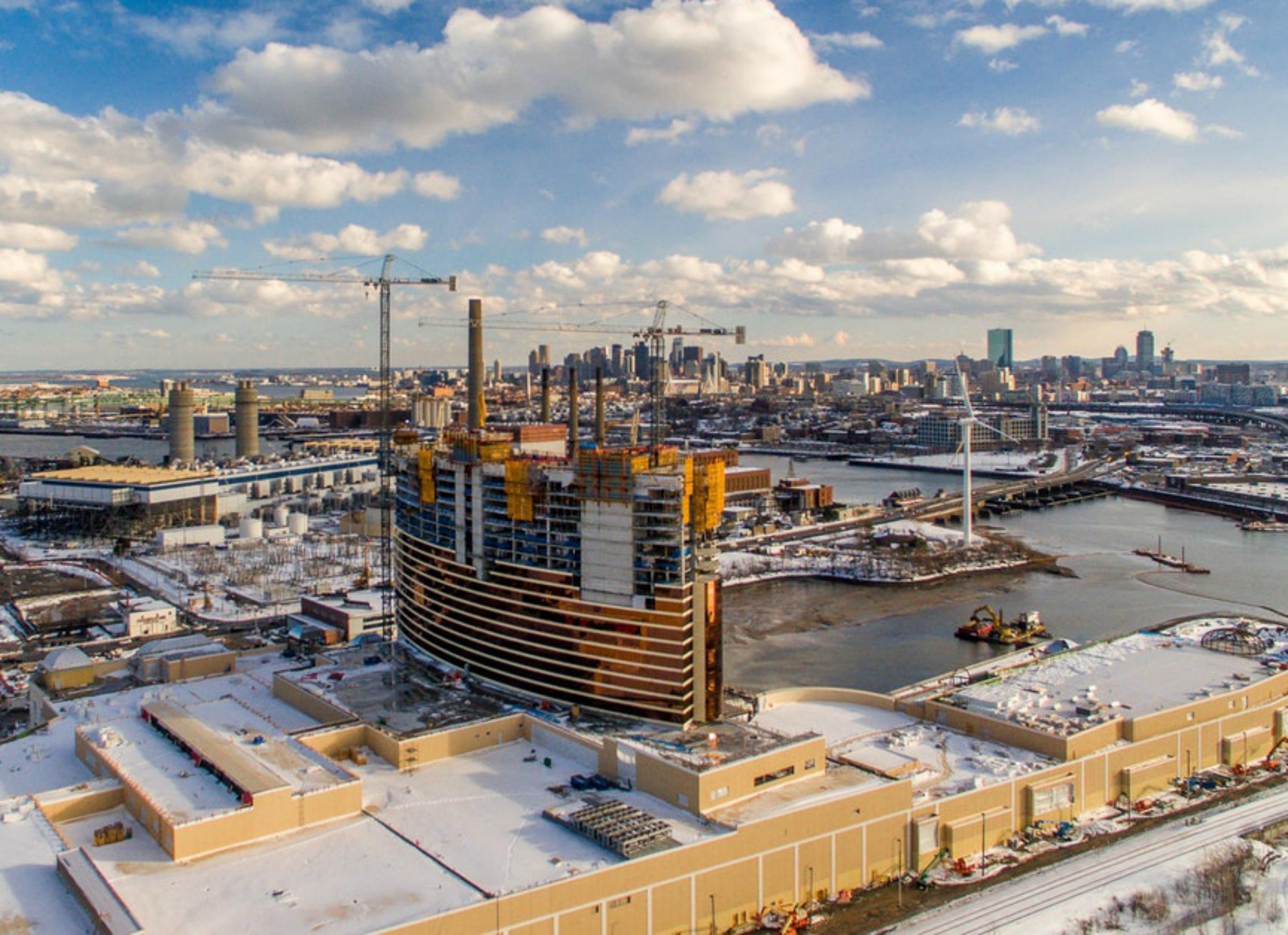 According to Bloomberg, a source who wished to remain anonymous said Maddox has taken calls about a sale. Wynn Resorts spokesman Michael Weaver declined to comment to the financial news outlet, and the Massachusetts Gaming Commission (MGC) said it has not been informed of any negotiations.
The MGC would need to approve the casino license transfer before a theoretical sale could be completed.
Wynn Boston Harbor President Robert DeSalvio did tell the MGC last month that the company is considering changing the name of the resort.
License to Fail
The Massachusetts Gaming Commission has launched an investigation into the numerous allegations of sexual abuse made against Steve Wynn, the founder and former chairman and CEO of the casino operator. Though the billionaire denies the accusations of decades of misconduct, he resigned and divested his entire stake in the company in the weeks after The Wall Street Journal published its damaging expose in late January.
MGC Chairman Stephen Crosby says ongoing work at Wynn Boston Harbor is continuing on an "at-risk basis," as the resort's gaming license is in question. The operating permit, which the company paid $85 million for, is a "revocable privilege."
Should the MGC Investigations and Enforcement Bureau recommend to the Commission that Wynn Resorts isn't suitable to hold a casino license, a sale would presumably be much more difficult.   
The Massachusetts Expanded Gaming Act states that casino licenses can be transferred to suitable recipients. As for potential transfer costs, the 2011 law states that "the Commission may require the transferor, transferee, or both to pay to the Commission an amount representing the Commonwealth's share of the increase value for the transferred license."
Massachusetts lawmakers don't want the unfinished 29-story resort to sit vacant without a license.
"If they pull the license … they'll have to make a determination what to do with a building that's half-built and what to do with all the people that are working there," US Rep. Michael Capuano (D-Massachusetts) stated recently. "I know that will be a factor in the decision-making. The state is not blind to that aspect."
The MGC says it was not made aware of a $7.5 million settlement paid by Steve Wynn to a manicurist in 2005 who alleged she was forced into having sex with him. Under Section 12 of the Expanded Gaming Act, "Any licensee or other person required to be qualified for licensure under this chapter who willfully provides false or misleading information shall have its license conditioned, suspended, or revoked."
Who Will Buy?
Matt Maddox might be looking to stay ahead of the MGC and unload the Boston Harbor casino before the state agency revokes its license. But finding a suitor is easier said than done.
According to project updates, Wynn Resorts has already spent $1.13 billion in Everett. And its current blueprint calls for roughly $1.3 billion more before guests will be welcomed.
"Who could they sell it to where they recoup their losses?" Boston College finance professor Richard McGowan posed to The Boston Globe this week. "If they sell at a discount, even then I'd like to know who could pull it off."
MGM Resorts certainly could. The company is also building a casino in Massachusetts by way of Springfield, and is rumored to be considering making a move to acquire Wynn Resorts as a whole.