Wynn Passes Muster with Massachusetts Commission Suitability Check
Posted on: December 21, 2013, 05:30h.
Last updated on: December 21, 2013, 07:07h.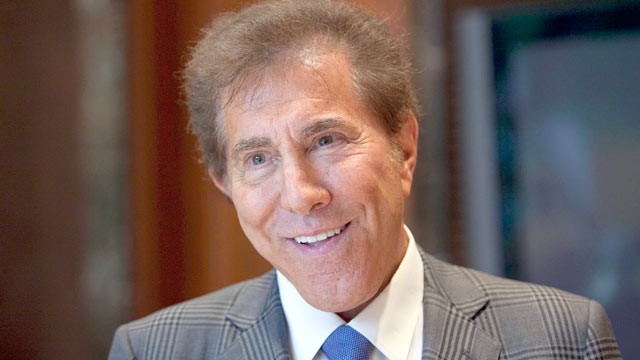 The long and winding road that leads to an Everett casino for Steve Wynn is getting closer to the finish line: the Massachusetts Gaming Commission's madly demanding investigative bureau has finally given the go-ahead from a suitability standpoint for the casino mogul to open his first-ever Bay State property.
Cleared for Takeoff
The recommendation was made early last week during a commission meeting, and followed a four-member sign-off on a revised deal for the planned casino a few days earlier.
Needless to say, Steve Wynn has to be breathing a sigh of relief. With his usual colorful and cut-to-the-chase wording, he summed up his feelings on having made it this far and being this close to the end of the regulatory hurdles altogether.
"This is a big investment for us here in Boston," Wynn noted. "This is not a box of slots. This is a 'wham-bam-thank-you-ma'am' fancy hotel."
Of course, there's no free lunch with this commission; a group that has proved to be finicky to a degree that has driven most of the proposed casinos' executives to distraction. To that end, the Commission's  Bureau of Investigation and Enforcement is still demanding that some conditions be met, such as showing the outfit that Wynn's interactions in his Macau casinos fall suitably within what the BIE considers "responsible business practices."
Ensuing Doings
Wynn has hardly been the only subject of extreme scrutiny by the Commission; nor has it all been going in one direction. Caesars Entertainment – who was essentially rejected as an appropriate business partner for Suffolk Downs' East-Boston-now-Revere casino project – recently filed a lawsuit against the Commission's Chairman, Stephen Crosby, claiming that Crosby had failed to adequately reveal a possible conflict of interest relating to Wynn. Crosby had a prior business relationship with a part owner of the land on which Everett is to be built – a former Mansanto chemical plant – which could at least give the appearance of some favoritism being shown to Wynn's casino project there.
Caesars claimed a lack of "objectivity and fairness"on Crosby's part in the matter, even going so far as to imply that Crosby deliberately wanted to derail Suffolk Downs' casino application. Caesars – via that Suffolk Downs partnership, which is now dissolved – was in the running for the same eastern Massachusetts casino license as competitor Wynn. Suffolk Downs has since regrouped and is now aiming for a Revere casino with new partner Mohegan Sun.
But Crosby hasn't taken any of these allegations lying down, and notes he does not intend to recuse himself from voting on the Wynn casino project. In fact, he says the process so far has indeed been "incredibly transparent."
And for his part, Wynn is backing up Crosby, saying the commissioner's reputation and actions to date have been "unblemished."
"I think fair and reasonable people will see that and realize that I've fulfilled my obligations of disclosure," Crosby added.
Wynn also fired back at Caesars, with an "I'm-nicer-than-you-are"-style retort. The casino magnate noted that he raised no protests to the commission vis-à-vis its allowing Suffolk Downs to now move forward with their Revere-only casino plans after being rejected by East Boston voters in November.
Unsavory Shadows Hang Over Everett Land Deal
Yes, he's now received regulatory approval from the Massachusetts Commission, but is everything really on the up-and-up with Wynn's Everett land deal? Not according to convicted felon Charles Lightbody, who claims he is making money on Wynn's land purchase, one way or another, although the Commission sees things differently.
Lightbody even bragged to a still-incarcerated mob enforcer buddy about it on tape.
"It's gonna be a real home run if we can get the permits through," Lightbody told Daren Bufalino, who is in state prison, doing time for attempted extortion and conspiracy. "You'll own half the [expletive] city," Lightbody told Bufalino in Aug. 2012, implying that the convict might benefit as well.
Lightbody was referring to Wynn's deal with the Everett land owners to fork over $75 million for his Massachusetts casino project, on spec.
In reaction to that, the Commission unanimously approved a revised submitted land deal plan from Wynn, which lowered the 29-acre parcel's price down to $35 million, essentially eliminating the possibility of Lightbody benefitting from the land deal. Although Lightbody's name had never shown up on any documents, he was reportedly part of that original sellers group – a group who paid just $8 million four years ago for the same parcel.
Wynn had to swear to the Commission that solely the principal owners would make any profits from the deal under the revised agreement.
Lightbody's taped prison conversations with Bufalino were subpoenaed by the commission investigators. In them, the ex-felon makes clear he intends to profit from the land deal, no matter if he gets squeezed out or not. Lightbody also indicated in the conversation that he knew how to hide his part-ownership from any regulatory scrutiny. Moreover, two of the Everett property owners say Lightbody purchased an option on a nearby strip club, an option which he will exercise should the casino come to fruition.
"The other thing around the corner that goes with a casino I own," Lightbody is heard telling Bufalino during one of their exchanges."It's the best thing you can have with a casino. There's only two things, women and booze, right around the corner. [Expletive] locked it up. Locked up tight as a drum."
During the course of their investigations, the commission investigators determined that Bufalino had, in fact, received prison canteen money from Lightbody, and that the two men were friends.
With Board Chairman Stephen Crosby recused due to his conflict of interest, the rest of the Massachusetts Commission gave a thumbs-up to the revised land contract, despite investigators discovering that the selling principals had not disclosed Lightbody's original 12.5 percent ownership share, and had even falsified documents so that it appeared the ex-con had exited from the deal before he actually had.