The Debate Over Georgia Legalizing Casino Gaming Continues
Posted on: September 15, 2015, 11:42h.
Last updated on: September 15, 2015, 01:09h.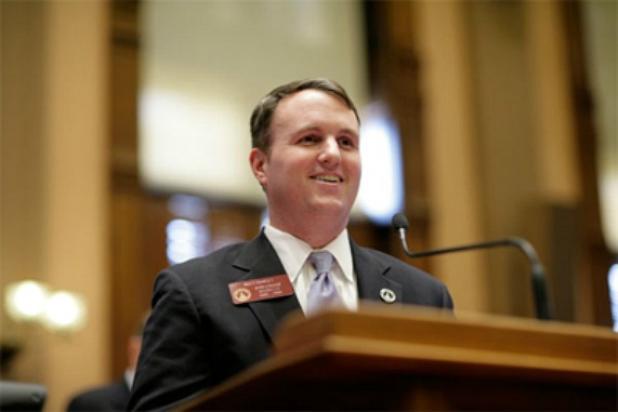 Georgia lawmakers met Monday at a hearing to discuss the possibility of permitting casino gambling in the state
Atlanta is one of the largest metropolitan areas in the US that does not have some form of Las Vegas-style gaming, but efforts to introduce a casino bill in the past has been met with short shrift by the legislature.
But now, it seems, momentum for the pro casino movement is growing. Lawmakers want to use casino gaming to expand its lottery-funded HOPE scholarship, a scheme that pays tuition for the state's brightest students, and the proposal has garnered popularity for the casino push.
Over 100 people packed the hearing room to argue the pros and cons on Monday, with the debate set to continue through today (Tuesday).
Because it proposes an amendment to the constitution the bill would go to a public referendum, but it would need to be approved by a two-thirds majority in the legislature to reach that stage.
The debate over Georgia legalizing casino gaming has been hotly contested for months.
Growing Impetus
If approved the bill would limit the number of casinos in the state to just six in five different regions. Atlanta is the only city that would be allowed to host more than one casino.
"It's hard to get a sense of where the public is on this," said Rep. Matt Ramsey (R-Peachtree City), who co-chaired the hearing. "I think there's a little bit more of an impetus now to find new revenue sources for HOPE."
"We believe that a limited number of destination casinos of the kind in this bill today will ensure long term viability for this program," added Chip Lake of the Committee to Preserve HOPE scholarships.
MGM Proposal
However, Professor John Kindt of the University of Illinois, who testified in favor of RAWA at the recent hearing in Washington DC, urged caution.
"Bankruptcies go up eighteen to forty two percent as people lose their money," said Kindt, a vocal anti-gambling. "People resort to crime as they lose their money. And we have new addicted gamblers which double around these gambling facilities. And it's similar to drug addictions, while the taxpayers have to pay for all of this."
Also present were representatives of MGM Resorts International who are due to stage a presentation today of their pitch for a build a $1 billion casino in downtown Atlanta.
Clark Dumont, MGM Resorts spokesman, has previously called Atlanta a "beautiful market" that boasts an ideal demographic, citing the proximity to the world's busiest airport and Atlanta's big convention industry.
The MGM proposal would create 3,500 jobs and reap tens of millions of dollars for Georgia's HOPE scholarship, he said.
Most Read