Wynn Investing $3.5 Million in Podcast Network Blue Wire, Studio Coming to Las Vegas Resort
Posted on: February 25, 2021, 10:05h.
Last updated on: February 25, 2021, 01:29h.
In an effort to bolster its WynnBET unit, Wynn Resorts (NASDAQ:WYNN) is investing $3.5 million in sports podcast provider Blue Wire. The deal includes plans for a podcast studio in the lobby of the famed Wynn Las Vegas integrated resort.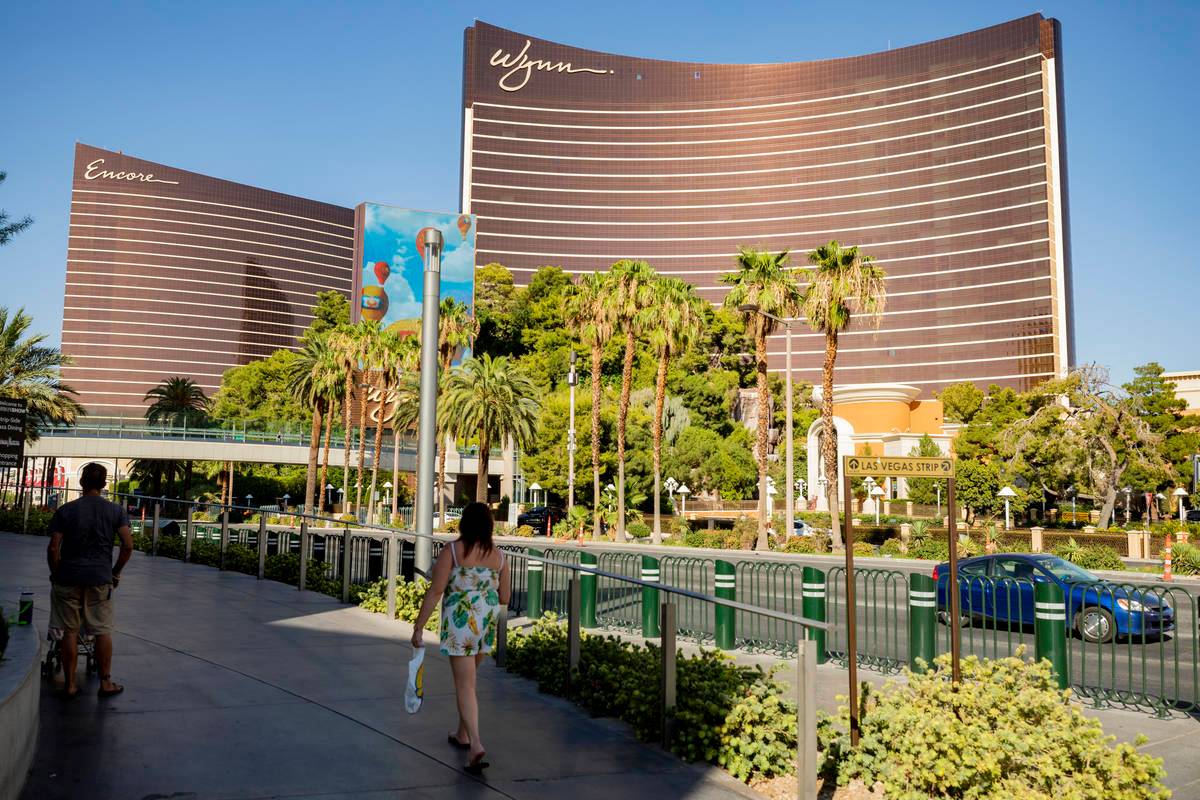 The studio is slated to be operational this summer in advance of the 2021 football season. Blue Wire personalities will record podcasts there, some including professional athletes as guests, in a move aimed at luring patrons to the hotel and to visit the sportsbook.
Blue Wire is a sports podcasting platform bringing together the next generation of journalists, influential fans, commentators – from social media to developing former athletes," according to the company.
The media firm features well over 100 podcasts, ranging from team-specific fare to combat sports to esports to fantasy and pop culture and commentary.
Blue Wire is committed to the agreement for three years, and as part of the accord, it will promote the WynnBET brand on its podcasts.
WynnBET Joins Media/Gaming Fray
Some industry observers are comparing the Blue Wire/WynnBET accord to one struck last month between MGM Resorts International and The Athletic. Under that agreement, The Athletic will launch a sports betting center powered by BetMGM on its site, and the two companies will have a broad content-sharing partnership.
For Wynn, the relationship with Blue Wire makes sense, because while the casino operator is prioritizing interactive gaming and sports betting, it's been one of the big names without a media partner. That's a situation worth rectifying because analysts estimate the combination of internet gaming, media, and sports could drive $30 billion in revenue by 2030.
Rumors surfaced regarding Wynn's plans for a sports wagering media partnership, with reports emerging that the company was kicking the tires on a regional sports networks (RSNs) pact with Sinclair Broadcast Group. Bally's ultimately procured that partnership.
Potential Win for Wynn
For the gaming company, a $3.5 million investment in Blue Wire as an avenue for growing the WynnBET brand is relatively low risk. Putting the $3.5 million into context, Wynn has a market capitalization of $15.04 billion, and it spends $3.5 million in a matter of days to operate its two Macau integrated resorts.
As part of the Blue Wire accord, Wynn not only gets advertising in various podcasts, it lands an equity stake in the company. The amount of that investment wasn't disclosed, but Blue Wire recently raised $5 million in Series A capital.
WynnBET is live in Colorado, Michigan, and New Jersey, and the company has provisional licensing in Tennessee and market access in Iowa and Ohio. It's also waiting on a pending application in Virginia.
Most Read