Wynn Trademarks Confirm 'Strip' Verbiage for UAE Casino
Posted on: March 4, 2023, 05:48h.
Last updated on: March 6, 2023, 12:26h.
Wynn Resorts is looking to bring a taste of the Las Vegas Strip to the United Arab Emirates (UAE) with its upcoming casino-resort on Al-Marjan Island. It wants to use related vernacular.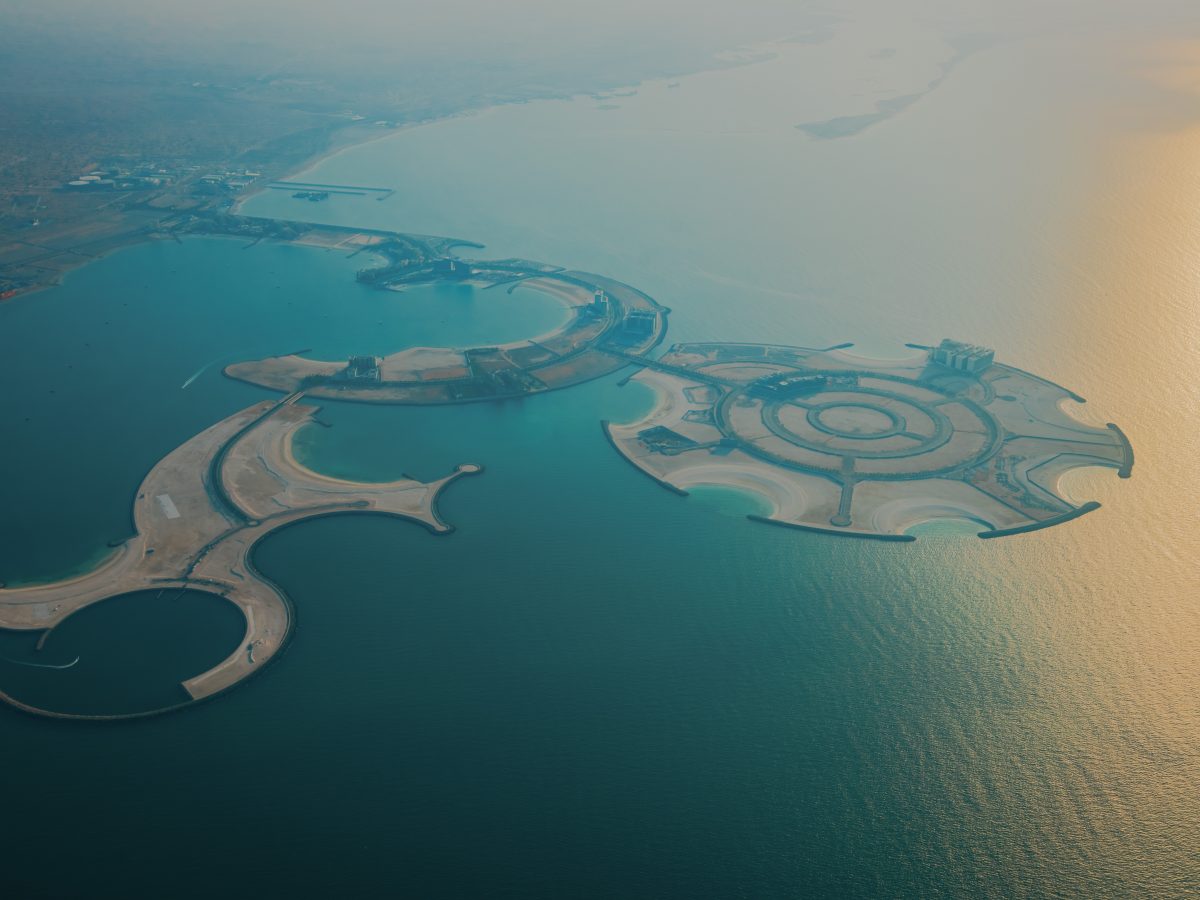 Filings indicate that the gaming company recently registered trademarks for "Arabian Strip" and "Marjan Strip." Wynn filed applications to trademark those phrases in 2022 and has since registered those marks. Those terms are clearly modeled after Las Vegas Strip — the oft-used term for the world's most famous stretch of casino real estate.
Last year, Wynn announced it's partnering with local hotel developer RAK Hospitality Holding LLC on the project, the first gaming venue in the UAE. It's believed the casino resort on the man-made island will cost at least $2 billion and that the Las Vegas-based company's interest in the venture will work out to be a third.
I also expect we will share renderings, programming, and plans publicly over the next few months. The more time we spend in that market, the more confident we are in the project," said Wynn CEO Craig Billings on a recent earnings conference call with analysts.
The integrated resort is slated to open in 2026, with construction scheduled to commence later this year. The "Arabian Strip" and "Marjan Strip" terms will be applied to hotels, eateries, and special events, among other uses.
'Strip' Still a Stretch in UAE
While "strip" is catchy and sure to resonate with UAE tourists familiar with Las Vegas, applying it to a region that has long been opposed to casino gaming is a bit of a stretch.
That is to say, the Wynn venue will be the first gaming property of note in the Arab world. Conversely, there are roughly 30 casinos on the Las Vegas Strip, and more than double that when accounting for areas near the Strip. Plus, it will likely be years before other emirates or other countries in the region embrace casinos — if that happens at all.
Still, Wynn is going big on Al-Marjan Island. Literally. The venue there is expected to be double the size of the operator's namesake Sin City venue. HKS Architects said it will be the architect for the Wynn property. The firm designed Venetian Macau, Palazzo Las Vegas, and Atlantis Paradise Island in the Bahamas.
Rival Caesars operates a high-end hotel in Dubai, and MGM Resorts International is constructing a similar property there. But those are not gaming venues.
Gaming Regulations Taking Shape
Drawing inspiration from the US and Singapore, Ras Al Khaimah is developing gaming regulations and standards for the Al-Marjan Island casino.
That effort includes the recent formation of a Department of Entertainment and Gaming Regulation, which will focus on the "the social, cultural, and environmental landscape of the emirate and cover licensing, taxation, operational procedures, and consumer safeguards," according to the agency.
Some analysts estimate Wynn can generate at least a 20% return on investment from the UAE project. That's at the upper end of what operators look for in new gaming venues.