Wynn CEO Maddox Pitches COVID-19 Plan, Pushes Sisolak to Mull May Strip Reopening
Posted on: April 19, 2020, 12:34h.
Last updated on: April 19, 2020, 05:19h.
Wynn Resorts CEO Matt Maddox has some ideas for how Nevada's economy can move forward in the face of the COVID-19 pandemic, and is pushing Gov. Steve Sisolak to consider reopening parts of the Las Vegas Strip as soon as next month.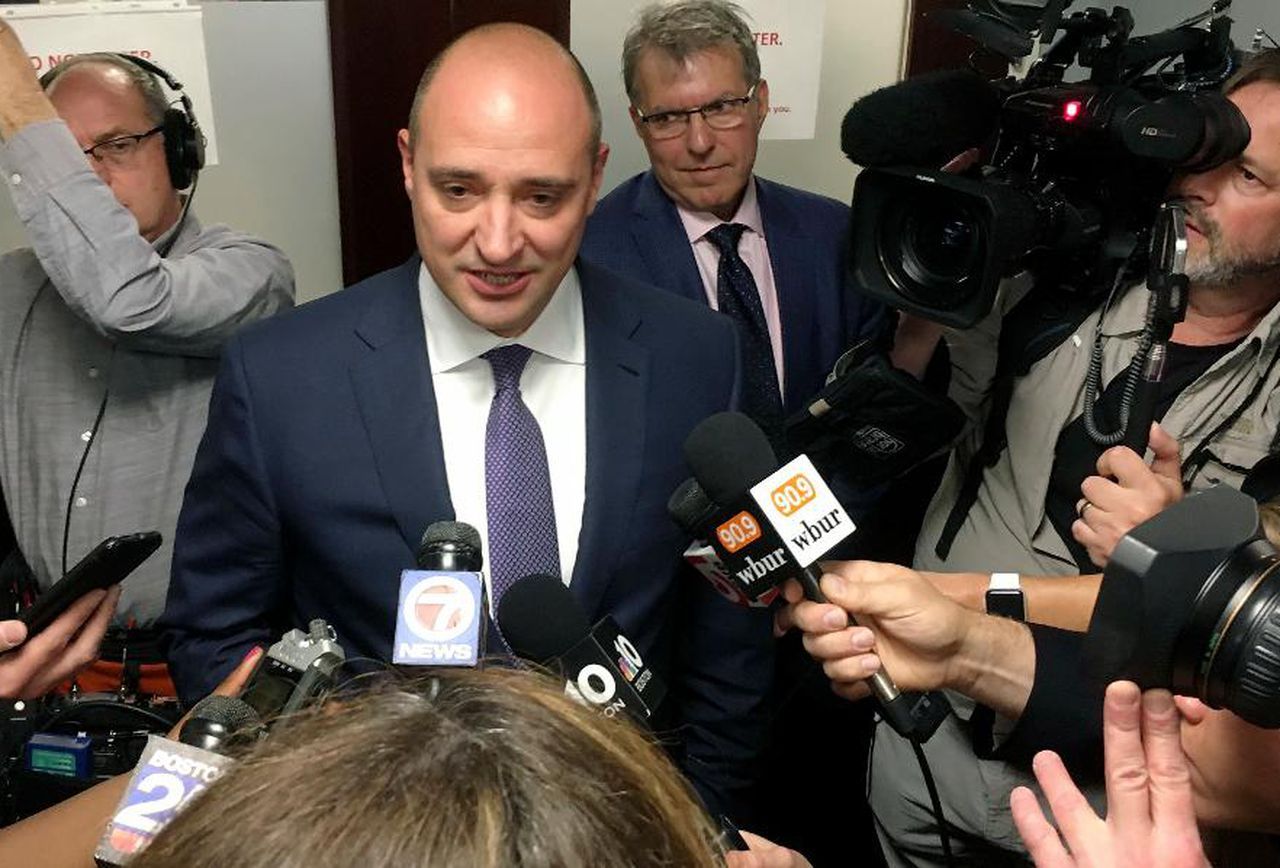 In an opinion piece for the Nevada Independent, Maddox points out Nevada is past peak coronavirus hospitalizations, and that the state's deaths per million residents is below the national average. The Wynn boss also highlighted the need to flatten what he calls a "rapidly decelerating curve" in order to bolster a now flailing Silver State economy.
Our economy is in a freefall. Nevada will likely be one of the hardest hit states in the nation and suffer very high unemployment," writes Maddox in the Independent. "It is imperative to flatten this curve so we can re-emerge in a safe, sustainable way."
Unlike some rivals on the Strip that furloughed workers, Wynn is paying staff through May 15. It's a move that proved profitable in the court of public opinion, but nonetheless is costing the company $3 million a day, or $180 million for two months. In March, Sisolak announced a 30-day shutdown for nonessential Silver State businesses, including casinos. The governor subsequently pushed that date back to April 30, and recently drew the ire of business leaders and politicians by signaling the closure directive could last beyond the end of this month.
A Man With a Plan
In a document titled "Wynn Las Vegas Health & Sanitation Program" posted on the company's website, Maddox outlines a multi-step plan that could restart Nevada's economy.
The Wynn leader suggests the Nevada COVID-19 task force focus on testing and "safely reopening the economy." He adds that parts of the Silver State's local economy should reopen in early May, starting with "reduced occupancy, physical distancing measures in place, temperature checks, and no large gatherings. We all need to wear a mask. Wearing a mask is uncomfortable; however, it will allow our economy to reopen faster."
Maddox also says Nevada leaders should track data provided "by a team of modeling experts tracking benchmarks," such as increased coronavirus testing velocity, deaths and hospitalizations per million residents remaining below national averages, availability of hospitals in the event a second wave of COVID-19 cases arrives, and making all data fully available to the public with dail,y monitoring of those data points.
Maddox says that if Nevada is in line with those objectives by mid-May, Sisolak should consider a gradual reopening of the Strip "with extensive safety measures in place."
Experience Matters
Along with rivals Las Vegas Sands and MGM Resorts International, Wynn has experience in employing strict coronavirus screening and social distancing protocols, because that's exactly what's happening in Macau today. Those companies are three of the six concessionaires in the world's largest gaming center.
Following a 15-day COVID-19 closure there in February, Macau casinos gradually reopened while mandating that table dealers be six feet away from players. The government also forced operators to limit the number of players at tables to half normal capacity, while also requiring that an open spot be available at slot machines, meaning those areas are running at significantly reduced capacity.