'Pain in the Butt' Remark About West Virginia Sports Betting Taken Out of Context According to Lottery Official
Posted on: July 16, 2019, 05:28h.
Last updated on: July 16, 2019, 05:28h.
While the head of the West Virginia Lottery was quoted over the weekend as calling sports betting a "pain in the butt," a spokesman for the state agency that oversees it said Executive Director John Myers still supports it being part of the Mountain State's wagering options.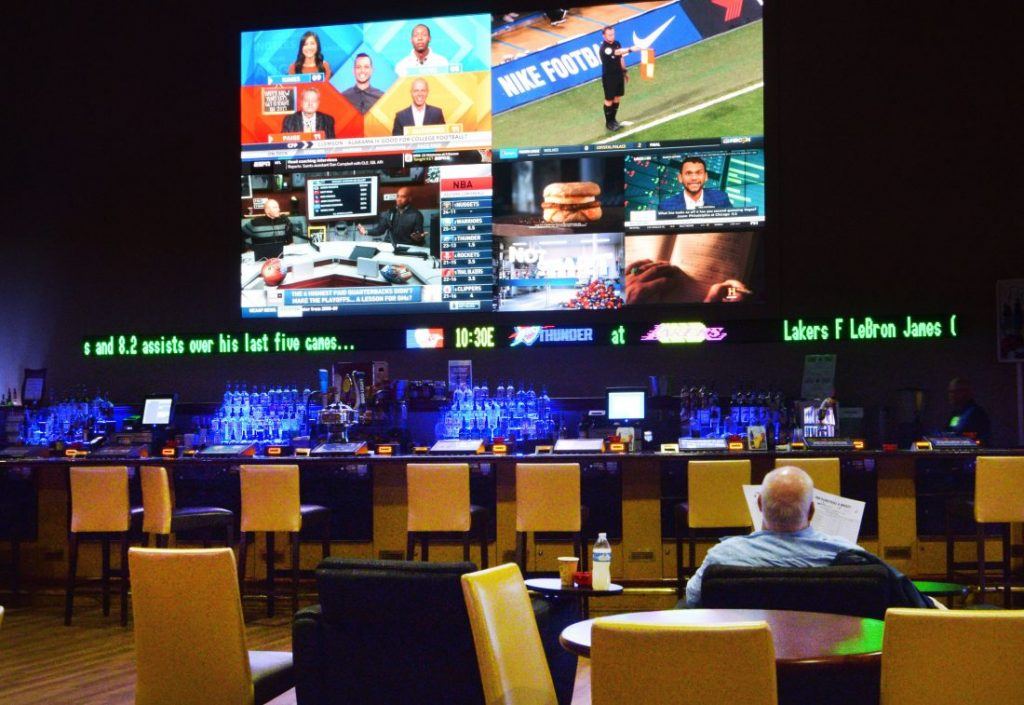 Randy Burnside, the lottery's public relations and drawings manager, told Casino.org Tuesday that the specific comment by Myers was printed out of context. In an article dated Sunday reviewing the first year of sports betting in The State Journal, a weekly statewide publication, Myers is quoted using the aforementioned phrase.
The headline read: "Sports betting can be a 'pain,' lottery director says."
Burnside responded to a Casino.org request to speak to Myers for clarification and thoughts about any possible changes to sports betting in the state.
"He definitely thinks we need to have sports betting, and he's a supporter of it," Burnside said.
Difficult First Year
To put it plainly, it was a rough start for West Virginia.
The first sign of trouble came in March when Delaware North's two casinos were forced to close their sportsbooks and its mobile sports betting application due to its partner, Miomni, not having the rights they claimed to the technology necessary to run the platform.
The issue caused Mardi Gras and Wheeling Island to miss out on the NCAA men's basketball tournament, the most popular event for sports betting. The closure has prompted Delaware North to take Miomni to court as it works on resuming sportsbook operations in West Virginia and its other states where sports betting is legal.
Last month, DraftKings appeared ready to launch a mobile sports betting platform only to see the state pull back after questions about where a server was located.
Those were the items, Burnside said, Myers was referring to when he made his "pain in the butt" remark. He noted that Myers has been frustrated about those events.
There's nothing the state can do about it," Burnside said. "There's nothing the state could've done any differently. Our laws are all sound. They're based on the Las Vegas, Nevada Laws and New Jersey laws. I think we have a good system, and I know the director feels that way."
Those issues led to the state netting only about $1.2 million in taxes from sports betting for the FY19, which ended in June. Bettors wagered nearly $128 million, with total taxable receipts of $11.9 million. Those figures were short of what lawmakers and others expected, but Burnside said the Lottery never expected sports betting to be a major revenue generator, especially compared to other forms of gaming.
More Challenges Ahead
Even when Delaware North resumes its sportsbook operations and DraftKings launches its application, the challenges won't be over for West Virginia.
Part of the issue will be due to increased competition. Late last month, the Rivers Casino in Pittsburgh launched its online sportsbook. Pittsburgh is less than 75 miles away from Morgantown and Wheeling, the state's two biggest cities in the northern half of the state.
Meanwhile, Hollywood Casino is about a five-hour drive from Charleston, the state capital, but it accounted for 70 percent of the state's sports betting handle and almost 75 percent of its taxable receipts in FY19. Hollywood's main draw has been from people living in the Washington, D.C. area, located about 60 miles away.
Washington is expected to open its sportsbooks later this year.