DC Resident Files Suit Over Sole-Sourced Sports Betting Contract Awarded to Intralot
Posted on: September 23, 2019, 09:42h.
Last updated on: September 24, 2019, 11:05h.
The District of Columbia's sole-source contract with Intralot to run the DC Lottery's sports betting operation for the next five years has come under fire again. This time, a Washington resident has filed suit in a local court contesting the award the DC Council approved more than two months ago.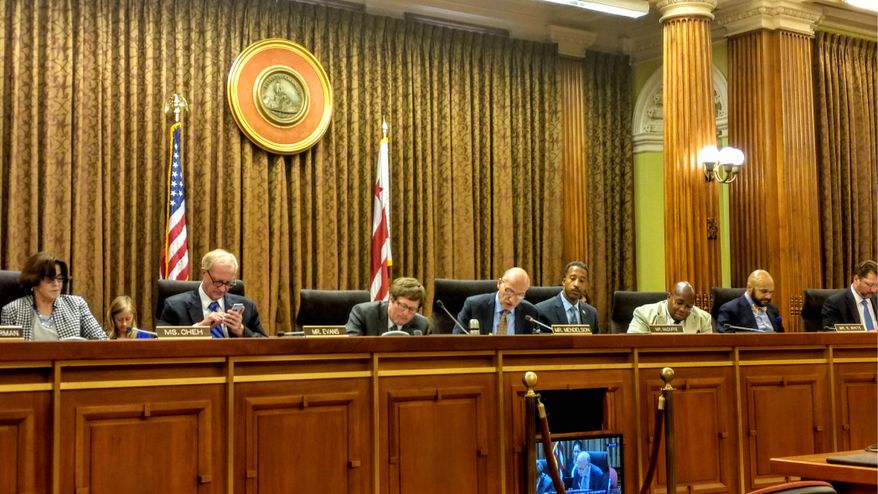 Dylan Carragher is challenging the contract, saying the District's "Home Rule Act" requires DC officials to follow the District's procurement laws. He calls for the District to award the sports betting contract through a full-and-open competitive bid process.
The complaint, filed last week, states Carragher founded a "sports betting technology business." However, it does not provide much information about Carragher's company. Not even the name of his business.
With the passage of sports wagering laws in the District of Columbia, like countless others, Plaintiff's business was designed to create an online betting platform to compete in DC's sports wagering marketplace," the complaint reads. "Despite Plaintiff's efforts to become involved in the competitive bidding process and to acquire the appropriate licensing, the DC Office of Lottery and Charitable Games instructed him, in no uncertain terms, that there would be no opportunity afforded to DC businesses to compete in the online sports wagering marketplace."
DC Lottery officials did not return a message seeking comment.
According to court records, an initial hearing has been set on the case for Dec. 20.
Controversial Vote
In a 7-5 vote in July, the DC Council gave Intralot a five-year contract worth up to $215 million.
While some opposed the sole-source move, proponents said a full-and-open solicitation would result in delays in implementing sports betting.
The move was also contentious because some claimed Councilman Jack Evans should have recused himself over conflict of interest concerns between him and some subcontractors Intralot chose for the deal. Evans voted for the contract, but ultimately, the Council voted to remove him from his position as the Council's Finance Committee chairman.
Evans also faces a federal investigation for ethics violations.
Since the vote, some of Intralot's local subcontractors have faced public scrutiny. One is Veterans Services Corp. (VSC), which The Washington Post reported has no employees. There are also concerns that VSC may not even be a local company, considering its ties to Intralot.
No Applications Received
The contract with Intralot would only apply to DC Lottery's portion of sports betting in the District.
Under the DC sports betting law, the Lottery would be able to offer a mobile platform across the district and allow its retailers to take bets. However, most other businesses in Washington would be able to pursue a sports betting license as well.
The Lottery will award four Class A licenses to the District's four largest sporting venues. That includes Capital One Arena, home of the National Hockey League's Washington Capitals and the National Basketebll Assn.'s Washington Wizards, and Nationals Park, home of Major League Baseball's (MLB)'s Washington Nationals. All four venues would have the ability to host a sportsbook on or near their premises, with each getting an exclusive two-block radius as well.
Businesses outside the two-block radius can also apply for licenses. Those licenses would allow businesses to offer both a retail sportsbook and online betting within their confines.
Late last month, DC Lottery officials gave final approval on the sports betting regulations, and a spokeswoman told Casino.org officials would begin accepting applications within weeks.
A check of the DC Lottery website late Monday showed no applications have yet been submitted.
Most Read