WSOP 2013 – A Look At The Tournament To Come
Posted on: May 2, 2013, 04:12h.
Last updated on: July 29, 2013, 11:40h.
WSOP 2013 – It's Poker Time Again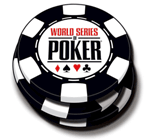 The WSOP 2013 will be opening its doors on May 29 at the Rio All-Suite Hotel and Casino in Las Vegas. Everyone who is anyone – and a few who are no one, but hoping to become someone, will descend on the venue to play poker in the hope of winning fame, riches and one of those rather nice bracelets.
So what has the 2013 WSOP got in store this year?
WSOP Tournaments
Well there are 62 events that range from the $500 casino employee tournament, to the $111,111 One Drop High Rollers No Limit Hold'em event. How many people are going to drop one hundred large on a poker game? Probably quite a few. After all, there were 48 entries in the $1,000,000 buy-event last year that say Antonio Esfandiari walk away with 18,346,673 in winnings.
Of course, all eyes will be on the Main Event which will kick off on July 6 at 12:00pm. The traditional $10,000 buy-in stands and online sites are already running satellites to get players at the table for just a few dollars.
Oh you think it can't happen? Well Chris Moneymaker would beg to differ as he won the 2003 WSOP Main event after qualifying on a $39 satellite tournament. Moneymaker won $2.5 million – not a bad return on investment.
Large Fields Of Players
Yes, the odds of pulling it off are long. In fact, you'd probably be better off betting on the end of the world. You would have to wade through fields of thousands (just to get past the online qualifiers), as well as the thousands in the Main Event itself.
Last year there were 6,598 entrants, each putting in $10,000, for a total prize pool of $62,031,385. The winner, Greg Merson, took home $8,531,853. Not a bad payday for a few days work. That still falls short of the largest WSOP win, which was in 2006. Jamie Gold took home $12,000,000 for his triumph.
Of course, the fields haven't always been massive. When Moneymaker won in 2003 there were just 839 entrants to the Main event, and in 2000 when Chris Ferguson won, there were 512. In 2004 poker fever had taken hold and the entrants jumped to 2,576, peaking at 7,319 in 2010 (when Jonathan Duhamel took the crown).
WSOP Bracelets
While Phil Helmuth holds the record for the most bracelets (he has 13), Stu Ungar is the only person to have won the tournament three times in a row. While he holds that honor officially with Johnny Moss, the very first tournament had an elected winner which accounts for one of Moss' wins.
The tournament is open to all, young and old, well as long as you are over 21 years of age. The oldest competitor was Jack Ury, who was a ripe old 97 when he took part in 2010. The oldest Main Event winner was Johnny Moss in 1974 who was 66 years and 358 days when he won.
Betting On The 2013 WSOP
So who will be at the tables this year?
We are certainly likely to see many of the usual suspects. Phil Hellmuth will probably be there. Johnny Chan and Phil Ivey will too. Doyle Brunson, who will be 80 in August this year, is also likely to make a showing. But before you stay laying down bets on who is going to win, there are some interesting wagers you can make.
For example, you can wager on whether a female will make it to the Main Event. That currently stands at 7/1. Want to bet that an American will win the 2013 Main Event? You can get 2/3 on your odds. And if you'd like a flutter on the winning hand, you can get 5/7 that it will be two pair or better.
But perhaps you might want to save your gambling money and invest in a satellite instead. At least that way, you'll be betting on yourself.