Nuclear Tensions with North Korea Jeopardize 2018 Winter Olympics in PyeongChang
Posted on: August 10, 2017, 11:00h.
Last updated on: August 10, 2017, 04:18h.
The Winter Olympics in South Korea are scheduled to commence in less than six months in PyeongChang, just 40 miles south of North Korea.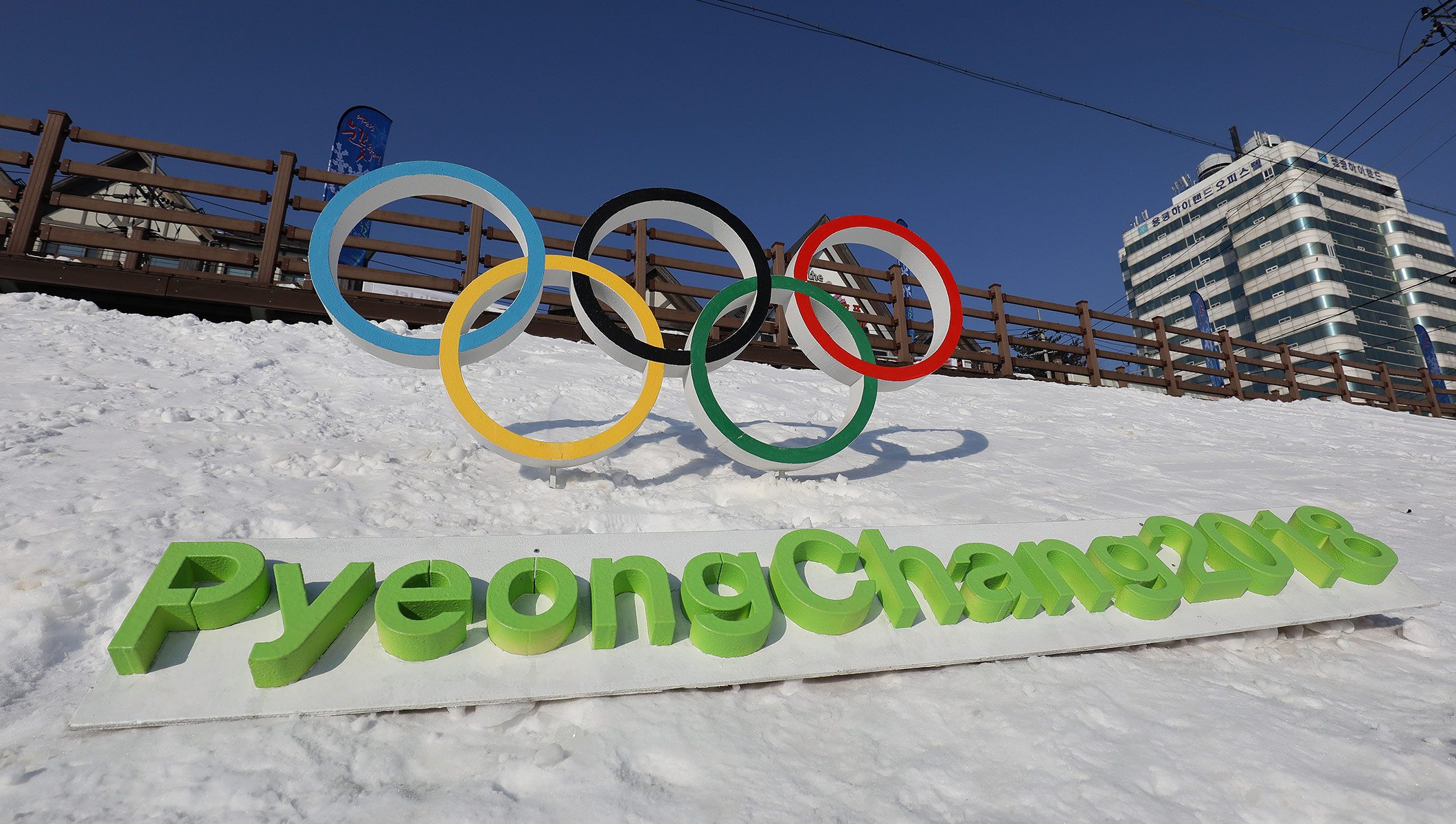 The International Olympic Committee (IOC) confirmed this week that it's actively monitoring the escalating tensions between the United States and North Korea, and new reports that Kim Jong-un's regime is now capable of miniaturizing a nuclear weapon that could be fixed to a long-range missile.
Trump warned North Korea this week that it would see "fire and fury like the world has never seen" if they attempt to launch a missile carrying some sort of nuclear component.
"The IOC is keeping itself informed about the developments," the committee said in a statement. "We continue working … on the preparations of these Games which continue to be on track."
The IOC is fresh off a scandal-ridden Summer Games in Rio de Janeiro that came with an embarrassing amount of security and health concerns. More unease is precisely what the Olympics didn't need.
With just 180 days remaining, the Olympics would be impossible to relocate on such short notice. The Winter Games have been canceled two times, both due to World War II, in 1940 and 1944.
The Olympic torch will light the cauldron during the opening ceremony to officially kickoff the Games on February 9, 2018, but many eyes in PyeongChang will be looking to the sky to make sure other flames aren't incoming.
No Laughing Matter
Irish bookmaker Paddy Power has toned down its controversial novelty prop betting lines in recent months. There's been no "Will President Donald Trump be assassinated?" as there was when President Obama took office, and when it comes to nuclear war, the site also isn't playing any games.
Oddsmakers are, however, taking bets on the political future between the US and North Korea.
Paddy Power asks whether Trump will visit North Korea during his first term, with the line at 9-1 that he will. Should the president agree to meet with Jong-un in the totalitarian dictatorship land, bettors who wager $100 would net $900.
Bettors on PredicIt.org, an online political prediction market that offers shares of outcomes, think the chances of a Trump and Jong-un meeting are even more unlikely. "Yes" shares of selling for just seven cents. Should a meeting take place in 2017, PredictIt would redeem all "Yes" shares at $1, a nice return for those who take the big risk.
Olympics in Asia
Athletes in Asia qualifying for either the Summer or Winter Olympics won't have far to travel in the coming years, as the next three games will all be held within about a three-hours flight.
After PyeongChang, the Summer Games will go to Tokyo in 2020. Beijing will then host the Winter Olympics two years later, its second Olympic games in just 14 years.
The IOC, controlled by European officials, doesn't have much love for the United States. Los Angeles was awarded the 2028 Summer Olympics, mainly because it was slim pickings for the committee after numerous cities withdrew their candidacies.
Since Los Angeles hosted its last Olympics in 1984, the United States has been awarded just two games (1996 Atlanta, 2002 Salt Lake City).
Notes of interest:
During early planning, North Korea's International Olympic Committee (yes, they apparently have one) offered to host certain skiing events. South Korea politely declined.
PyeongChang is being stylized with Chang capitalized in an effort to avoid confusion with Pyongyang, the North Korean capital.
The 2018 Winter Games will be South Korea's second time hosting an Olympics, its first coming in 1988 with the Sumer Games in Seoul.