Oh, No, Ozempic: Weight-Loss Drugs Could Weigh on Casino Revenue
Posted on: October 14, 2023, 09:18h.
Last updated on: October 16, 2023, 01:07h.
The soaring popularity of weight-loss drugs, including Novo Nordisk's Ozempic and Wegovy, is already having profound effects on some industries. Casino gaming could be among the groups that are vulnerable to broader usage of pharmaceuticals designed to help patients lose weight.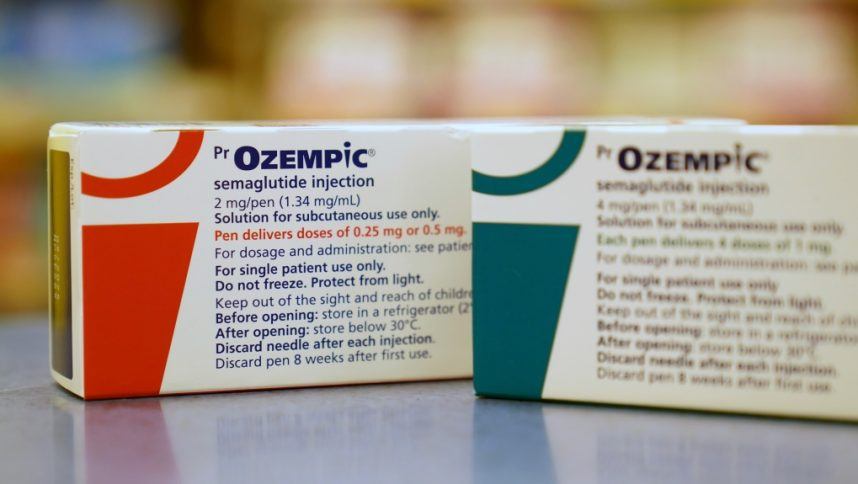 In a recent report to clients, Bank of America analysts covering multiple industries highlighted various corners of Corporate America that could potentially benefit or be hampered by more people asking doctors for weight-loss drugs — known as GLP-1 agonists. Analyst Shaun Kelley noted that current research suggests there's a relationship between obesity and problem wagering.
He estimates that casino customers that display problematic betting patterns account for 10% to 30% of industry revenue. Some members of that cohort are also obese, indicating that if they gravitate to weight-loss drugs, a headwind for the gaming industry could emerge.
This implies the usage of GLP-1 could create a 0-4% revenue headwind for US commercial gaming with higher risk for slot machines or regional gaming," wrote Kelley.
In addition to Novo Nordisk's Ozempic and Wegovy, Eli Lilly's Mounjaro is among the weight-loss prescriptions gaining traction among doctors and patients.
Other Industries Could Be Altered by Weight-Loss Drugs
Gaming companies, including casino operators and slot machine manufacturers, are far from alone when it comes to industries that could be adversely affected by the boom in weight-loss drug consumption.
Analysts view traditional food and beverage producers and retailers, such as Walmart, as vulnerable to consumers reducing food consumption and opting for healthier fare after taking Ozempic or a comparable pharmaceutical. Likewise, fast-food chains, such as McDonald's and Taco Bell, could be pinched by patients taking weight-loss drugs moving away from fatty foods.
Conversely, Bank of America pointed out that athletic apparel brands such as Deckers and Lululemon could benefit as consumers move toward healthier lifestyles and drive savings from food consumption toward exercise and keeping the weight off. One thing is clear: The weight-loss drug market has room to grow. Morgan Stanley expect revenue in the segment will reach $77 billion by 2030.
"Social media activity documenting transformative weight loss, together with the establishment of affordable insurance coverage more quickly than anticipated, has helped drive demand for obesity medicines beyond our expectations," noted Mark Purcell, Morgan Stanley European biopharmaceuticals analyst.
Weight-Loss Drugs Could Weigh on Casino Stocks
Bank of America's Kelley noted he's monitoring Boyd Gaming (NYSE: BYD), Caesars Entertainment (NASDAQ: CZR), MGM Resorts International (NYSE: MGM), Penn Entertainment (NASDAQ: PENN) and Red Rock Resorts (NASDAQ: RRR) for potential fallout from broader adoption of weight-loss drugs.
As the two largest operators on the Las Vegas Strip, MGM and Caesars could benefit as weight loss encourages more folks to travel. But regional operators could be pinched by a move toward healthier living. That could be a situation to monitor with Boyd, which has a heavy Las Vegas footprint, but also operates 17 casinos outside of Nevada. Penn could be in a similar situation.
All of Red Rock's gaming venues are located in the Las Vegas Valley. Nevada is ranked as the 33rd-healthiest state, according to Ozmosi, which used data sourced from the U.S. Centers for Disease Control and Prevention (CDC) for its rankings.