Weak Chinese New Year Crowds Send Macau Projections Tumbling
Posted on: March 3, 2015, 01:09h.
Last updated on: March 3, 2015, 01:09h.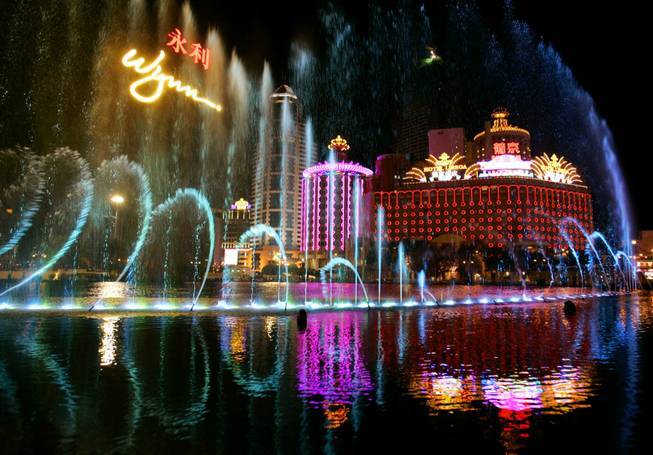 Macau casinos are already suffering from numerous setbacks that have befallen them over the past year, sending gambling revenues downward and ending what seemed like an endless growth style for the Chinese enclave.
But February promised to be a good month for the resorts there, as the Lunar New Year holiday would provide the kind of boost that the casinos in Macau could always count on.
Or, at least, that's what they thought. It turns out that tourism to the former Portuguese colony was way down over the holidays, leading analysts to reduce their already dire predictions for just how far revenues would fall in February compared to last year at the same time, before a string of misfortunes had begun to befall the casinos of Macau.
Not only is a decline expected for a ninth straight month now, but it could be one large than anyone saw coming even weeks ago.
A "Shockingly Bad" Holiday
According to JPMorgan Chase & Co. gaming analyst DS Kim, the Lunar New Year was "shockingly bad" for the Macau casinos, coming in "nearly 40 percent" below what the firm had anticipated. While it wasn't surprising that VIP customers didn't show up to gamble, as they generally wait until after the holidays to avoid big crowds, even higher-end mass market gamblers failed to show up.
The result was that Kim dropped his projection for Macau's monthly take in February, and he wasn't only one. In a survey of eight analysts, Bloomberg found that the median projection was now for casino revenue to drop by 53.5 percent when February's numbers come out, a truly disastrous result for a city that can still remember when it seemed as though the good times couldn't end.
To be fair, part of the reason for the decline was due to just how good Macau had it a year ago. February 2014 saw the highest monthly gaming revenues in Macau history, with the casinos taking in 38 billion patacas ($4.8 billion) over the course of the month. But losing half of that revenue would still be a massive hit for the casino industry there, which has come to dwarf Las Vegas and all other gambling hubs around the world in recent years.
Situation Could Get Even Worse for Macau Casinos
Part of the reason behind the drop came because of slightly lower tourism during the Lunar New Year. However, the bigger problem appeared to be that those who did visit from Mainland China spent less money both away from the tables and in the casinos themselves. That situation is unlikely to improve in the months to come.
"We believe the situation is likely to deteriorate in the coming months," Credit Suisse analyst Kenneth Fong wrote. "On the VIP side, with more junkets shutting down business post Chinese New Year and working capital in the system shrinking, revenue may see another leg down."
This could provide some unique challenges for Macau, as it had been preparing for growth rather than decline in recent years. Over the new few years, the number of hotel rooms in the city is set to double, and new resorts are expected to open on the Cotai Strip.
Meanwhile, Macau government officials also say that they want to better control the visa process that allows mainland Chinese tourists to visit Macau, perhaps even limiting the number of tourism visas allowed each year to current levels, providing another obstacle for future growth.