Washington Tribe Donates $750K to Pandemic Relief Efforts In Its Hard Hit State
Posted on: March 28, 2020, 12:03h.
Last updated on: March 27, 2020, 12:34h.
Washington state has more than 3,200 confirmed cases of COVID-19, with 147 residents dead form the disease. Area tribes have closed their casino resorts, and are instead assisting in the relief effort for those in need.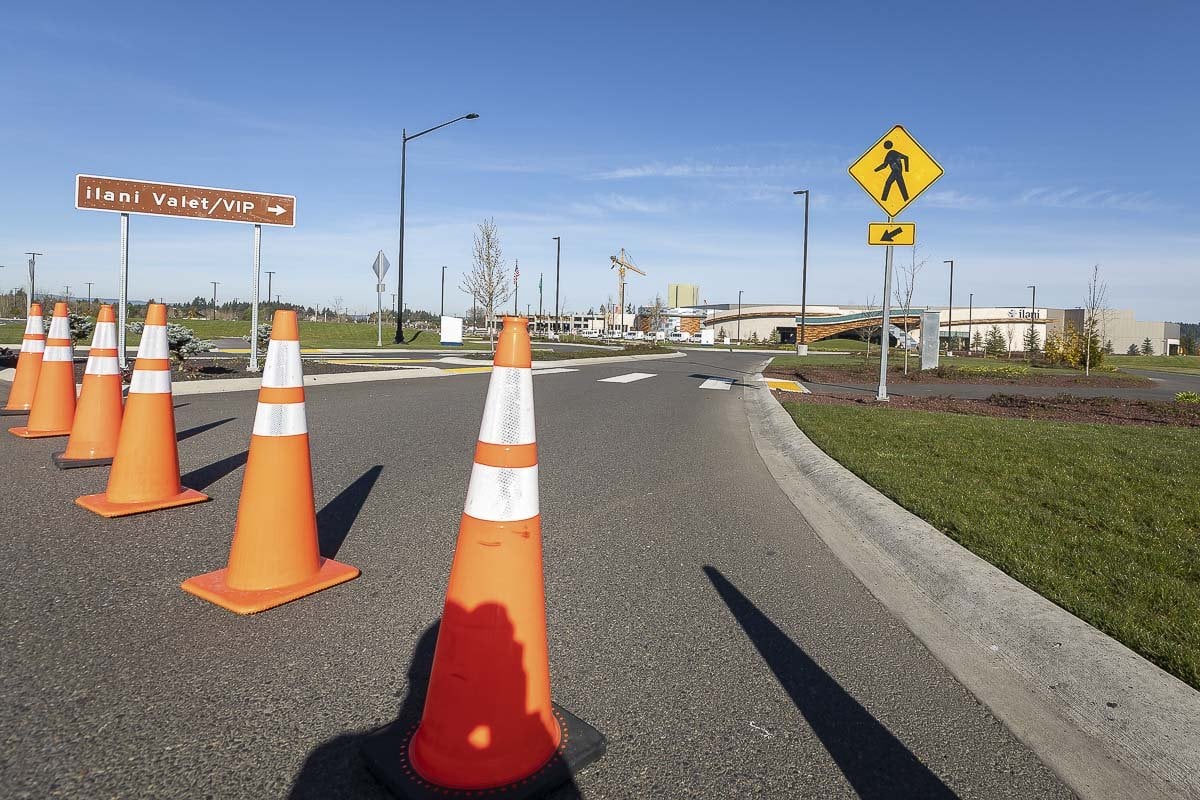 The Cowlitz Indian Tribe, owner of the ilani Casino Resort in Ridgefield north of Vancouver, announced this week that it's donating $500,000 to the Community Foundation of Southwest Washington COVID Response Fund. The money will be used to provide grants and vital community services "for residents who stand to lose the most from this unfolding emergency."
The Cowlitz Tribe is additionally giving $250,000 to three charitable organizations in the Puget Sound Area.
This is a bittersweet moment for the Cowlitz Indian Tribe, as these contributions are made possible by the many individuals who have been integral to the success of our casino, ilani, which has temporarily ceased operations as we work to protect our team members and their families, as well as our guests and the wider community," said Cowlitz Indian Tribe Chairman William Iyall.
The Native American group's ilani Casino is operated by Mohegan Gaming & Entertainment, the gaming unit of the Mohegan Tribe of Connecticut. The casino features 2,500 slot machines and 75 gaming tables, 15 restaurants, and 2,500-seat meeting and entertainment venue.
ilani is closed until at least April 8.
Tribal Response
The American Gaming Association (AGA) says nearly all commercial and tribal casinos in the United States are temporarily closed. "These mass closures have affected a staggering 98 percent of the casino workforce and will rob the US economy of $43.5 billion in economic activity if the casinos remain closed for the next two months," the lobbying group explained.
Being sovereign nations, Native American groups cannot be directed by their host states to shutter their casinos. But across the US, Indian communities have done so in an effort to slow the coronavirus spread.
The tribes are also on the frontlines of aiding their communities during the pandemic. In Washington, the Cowlitz Indian Tribe isn't alone, as the Tulalip Tribes' Quil Ceda Creek Casino in Tulalip donated 2,700 pounds of food to the Marysville Food Bank.
And the Stillaguamish Tribe, owner of the Angel Of The Winds Casino Resort in Arlington, gave its perishable food to employees and local food banks.
Washington Gaming
When Washington's 29 Native American casinos reopen once the coronavirus is adequately contained, the venues will be armed with new gaming privileges. Despite the state battling a health crisis, Gov. Jay Inslee (D) took time this week to sign legislation into law permitting the tribes to incorporate sportsbooks into their facilities.
"It feels timely that everything we've been saying is funded by our [tribal] government gaming is now in jeopardy," said Washington Indian Gaming Association Executive Director Rebecca Kaldor. "So, the silver lining is that this will be an added amenity tribes can use to get our communities back up and running in a healthy way."