Virginia Gambling Bill Passes Assembly Committee, Legislation Would Legalize Historical Racing Terminals
Posted on: February 12, 2018, 05:00h.
Last updated on: February 12, 2018, 01:38h.
The Virginia House of Delegates Appropriations Committee has passed House Bill 1609, a gambling measure that would allow the currently shuttered Colonial Downs horse racetrack in New Kent County to incorporate historical wagering machines at the facility.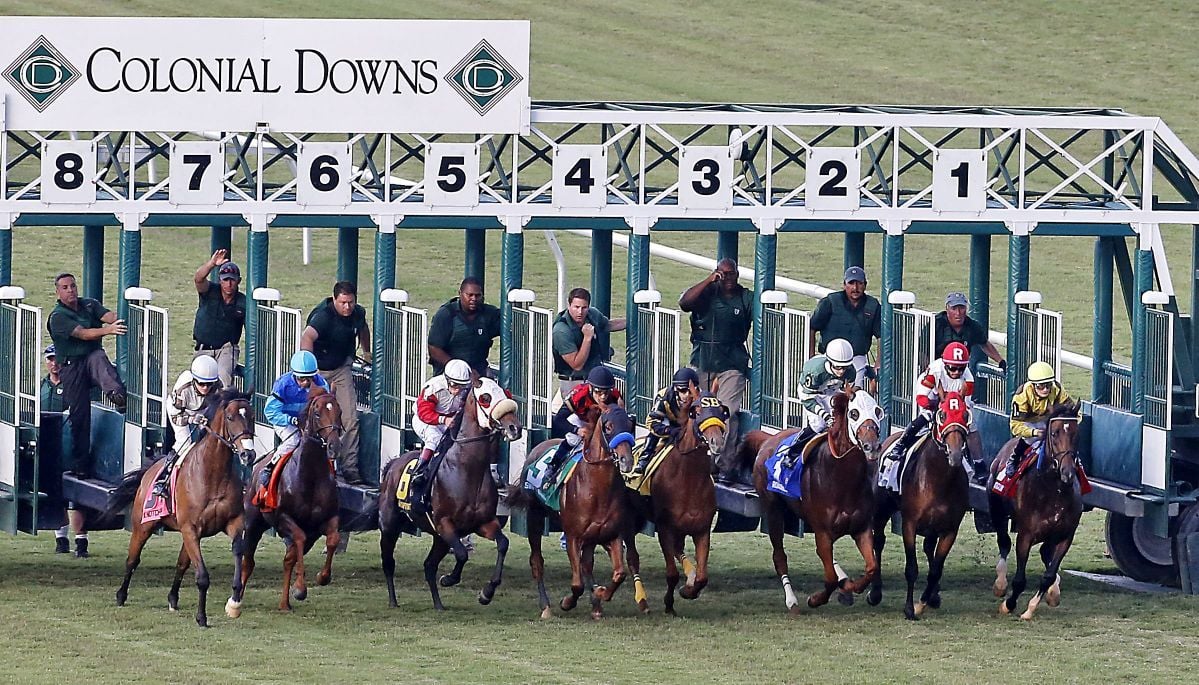 Located about 30 miles east of the Richmond capital, Colonial Downs closed in late 2015 after a license standoff with the Virginia Racing Commission. Chicago-based Revolutionary Racing has emerged as a buyer, but says gaming terminals must be allowed in order to make the acquisition financially attractive.
An analysis from Revolutionary suggests that with historical horse racing machines authorized, the parimutuel facility could, at "full capacity," have an annual economic impact of nearly $350 million, support more than 1,400 jobs, and deliver upwards of $41 million in state and local taxes.
The projections have apparently enticed some state lawmakers, which have long opposed commercial gambling and slot machines. Twenty-one of the 22 House committee members voted in favor of the gambling measure.
Virginia is one of just 11 states that does not have commercial or Native American casinos. The state does have a lottery, and sold over $2 billion worth of tickets in 2016.
Historical Feat 
Historical wagering terminals allow bettors to gamble on the outcome of races that have already happened. Horses names, as well as the location of the track and other specifics such as year and event, are concealed. Bettors simply see the same race odds that were displayed that day.
Because bettors have even less information than someone at a live race (for instance, horse name, jokey, trainer, etc.), critics say the machines are largely based upon luck and are therefore more slot machine than parimutuel betting. Proponents contend the fast-play devices are critical for the future of horse racing.
"This bill is Virginia's opportunity to revitalize and restart an industry that is about as old as the commonwealth itself," Delegate Michael Webert (R-Fauquier) declared.
The historical racing measure was initially included in Governor Terry McAuliffe's (D) budget before House Speaker Kirk Cox (R) insisted that such a measure receive standalone consideration.
The tax benefit forecasts being made by Revolutionary is substantial at $41 million. They also might be a tad lofty.
By comparison, Tioga Downs, a horse racetrack in Upstate New York that recently incorporated a full-fledge commercial casino with both slots and table games, paid just $22.9 million in gaming tax during its first full year in operation. Prior to receiving its casino license, Tioga owners projected first-year taxes would be between $31 million and $40.7 million.
Ready to Gamble?
The bipartisan Appropriations Committee (12 Republicans, 10 Democrats) nearly unanimously endorsed the Virginia gambling bill. Del. Scott Garrett (R-Amherst) was the lone delegate out.
Read last Friday on the House floor, HB 1609 presumably stands to receive much more opposition in the 100-member panel. The Richmond Times-Dispatch reports that the legislation could force "many lawmakers to choose between anti-gambling instincts and an economic development project pitched as salvation for the state's horse industry."