Virginia Casino Bill Coming in 2019, Measure Would Authorize Gaming Venue in Bristol
Posted on: November 30, 2018, 08:05h.
Last updated on: November 30, 2018, 08:05h.
A Virginia casino bill that would end the state's ban on commercial gambling will be introduced early next year after the legislature convenes for its 2019 session.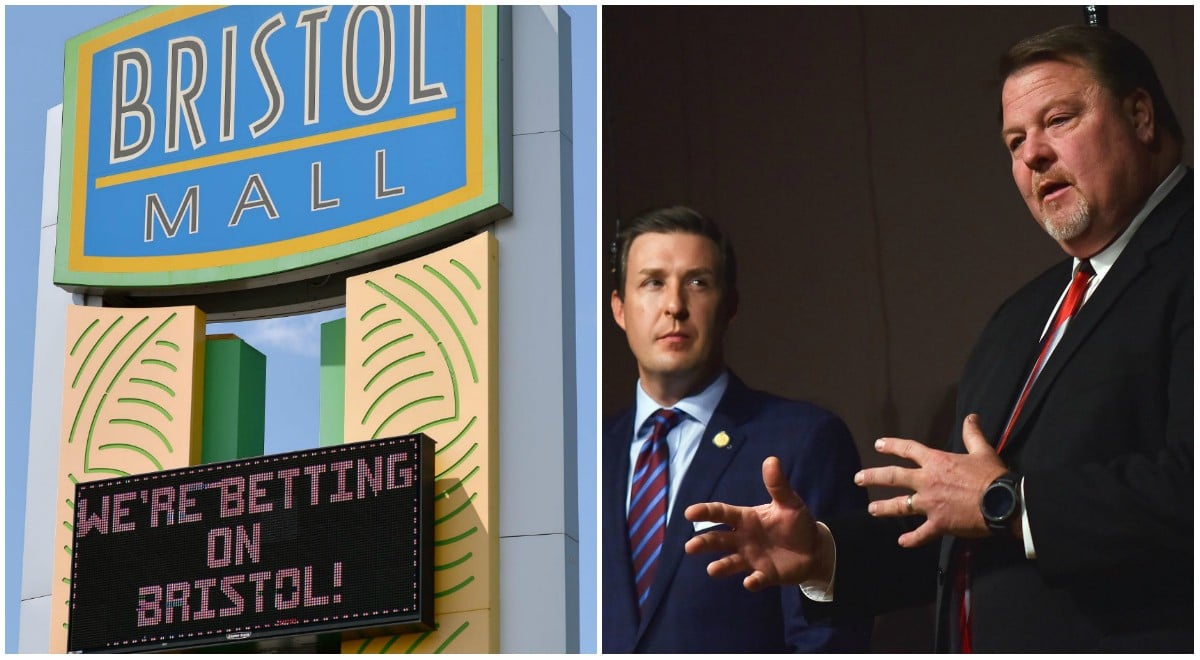 State Del. Israel O'Quinn (R-Bristol) and Sen. Bill Carrico (R-Galax) held a press conference yesterday to discuss the merits of allowing a casino to be built in Bristol. The politicians represent the Southwest Virginia area, and believe a proposed gambling venue from private developers would bring thousands of jobs and much-needed tax revenue to the financially dire region.
To legalize a casino, the Virginia General Assembly needs to first pass a bill to legalize gambling. Afterwards, any town being considered would need its citizens to back a ballot referendum to formally authorize the venue.
Locating a casino here in Bristol would not have been our number one way to get to the root of the fiscal issues that we are working through collectively. But we as state legislators have a fiduciary responsibility to insure a project of this magnitude is brought for full consideration to everyone who is going to be affected," O'Quinn stated.
Virginia businessmen Jim McGlothlin and Clyde Stacy have proposed building a $50 million casino inside the vacant Bristol Mall, which is about a mile north of the Virginia-Tennessee border.
Casino Promises
McGlothlin and Stacy have seemingly convinced the two state lawmakers that a casino at the Bristol Mall is the fiscal solution for Southwest Virginia.
"We're the last two lawmakers you would think would carry a gambling bill," Carrico said when referencing his long history in the Virginia Senate opposing gambling measures. But with 2,000 projected jobs on the line, and many with a base salary of $46,000 or more, and the two Republicans believe it's time to bet on a casino.
They concede, however, that Bristol voters will have the final say. "If people vote it down, we'll deal with that, and if people vote it in, we'll make sure it is the most tightly regulated business in all of Virginia," O'Quinn concluded.
Timing Right
Virginia has long opposed gambling, and is one of just 10 states that doesn't currently have a commercial or tribal casino. But attitudes in the Richmond capital are changing.
In April, the state signed off on allowing the new owners of the closed Colonial Downs horse racetrack to incorporate historical racing terminals at the facility. The gaming machines, which have been compared to slots, allow gamblers to quickly bet on disguised races that have already been run. The historical racing machines will be authorized in up to 10 off-track betting sites.
Virginia's Pamunkey Tribe also recently became the first Native American group in the state to receive federal recognition. It's planning a $700 million casino on a 1,200-acre plot of land 35 miles northeast of Richmond.
For the tribe to operate Class III gaming, which includes the all-important slot machines and table games, the Pamunkey people will need to reach a gaming compact with the state. But it needs no endorsement from the state to operate Class I and II gaming (bingo, pull tabs, punch boards, non-banked card games), and those games are exempt from taxation.
Finally, Virginia is also expected to consider legalizing sports betting in 2019, as two state lawmakers recently unveiled measures they plan to introduce in January to regulate the gambling activity.