Violence Nothing New for Las Vegas Bally's Nightclub Shooter at Drai's
Posted on: October 22, 2013, 03:37h.
Last updated on: August 25, 2015, 07:23h.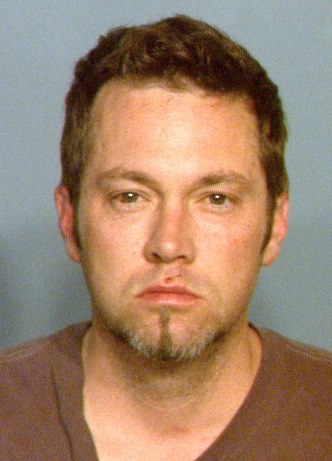 A man with a history of violence at Las Vegas nightclubs brought it to a new level with what turned into a deadly shooting of a patron, and the wounding  of two security guards at Drai's nightclub inside Bally's on the Las Vegas Strip in the wee hours of October 21. Authorities say that 41-year-old Benjamin Frazier, who was taken into custody and immediately transported to University Medical Center (UMC) – Las Vegas' primary trauma center – with unspecified injuries, has been arrested before, and for eerily similar, if less deadly, altercations.
Violent Rap Sheet
Back in 1996, Frazier's rap sheet reveals an arrest for assault with a deadly weapon at an unnamed local nightclub. And just last year, he was detained again by authorities for battery of a bartender at another nightclub.
Las Vegas Metro police were called at about 5:38 am – an hour when even Las Vegas nightclubs are typically pretty much done for the night (or morning) – when reports of a shooting inside Drai's nightclub in Bally's hotel casino were received. Because of most casinos' levels of security, by the time cops arrived, Frazier had already been taken into custody and sent to UMC for attention.
Dispute Over Cover Charge Refund
Early reports show the suspect as having walked into Drai's Afterhours Lounge, where he was allowed to look around before coming back out to pay. However, he then allegedly decided the club was not busy enough to justify the unspecified cover charge, and he demanded his money back, getting into a dispute with the front door security host over the matter. At some point during the dispute, Frazier allegedly drew a gun, shooting the host as well as another security detail posted at the door. Both were wounded but alive.
Then, events took a tragic turn, as Frazier made an exit towards the casino, getting tackled by a nightclub patron from behind; while wrestling Frazier to the ground, the as-yet-unnamed patron was shot and wounded, at which time Frazier was taken into custody by casino security who had responded to the incident.
Sadly, although taken to UMC as well, the tackling patron later died from his injuries. The two nightclub frontmen were treated for non-life threatening wounds.
Frazier has now been charged with one count of murder and two counts of attempted murder with a deadly weapon. The Clark County Coroner's Office will be releasing the identity of the casino patron allegedly shot by Frazier, as well as the specific cause of and manner of death, presumably pending notification of next of kin.
Reports say a handgun was used, but no other details on what type of specific weapon was used have been released either.
Bally's – which is owned by Caesars Entertainment – issued a statement following the incident, saying: "The safety and security of our guests is our number one priority. Drai's After Hours and Bally's Las Vegas extend deepest sympathies to those injured by the shooter."
Of course, nothing short of an actual tsunami can shut down a casino's operations, and this was no different; gambling continued as usual, except for an area of slot machines that were masked off with yellow crime scene tape.
This is the second major Las Vegas Strip shooting this year; last February, a car chase and crash with a shooting left three people dead. A man who billed himself as a "pimp, " Ammar Harris, was eventually arrested, and now awaits a Dec. 2nd death penalty trial.