Vietnam Gambling Ban for Residents Remains, Billions in Investment Revenues Left on the Table
Posted on: September 7, 2016, 03:30h.
Last updated on: September 7, 2016, 03:49h.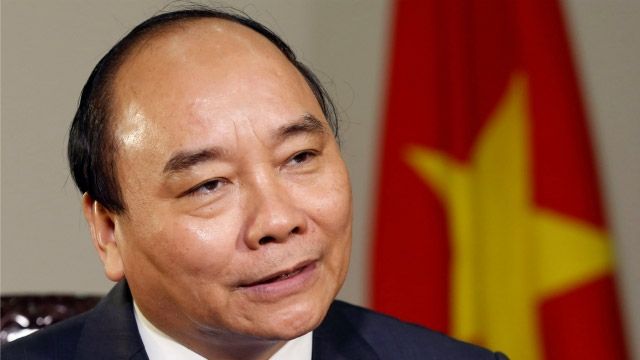 Vietnam gambling laws prevent residents of the Southeast Asian country from accessing their own domestic casinos.
And that reality won't change any time soon, after the government now led by Prime Minister Nguyen Xuan Phuc once again opted not to overhaul gambling laws and take advantage of the potentially massive revenue source.
Home to nearly 95 million people, including a budding young population with a strong inclination to gamble, Vietnam's current land-based casinos are barred from accepting wagers from their own citizens. There had been much speculation that the country was ready to reverse the decades-old ban, but social concerns, including the potential for gambling addiction, kept the amended law at bay.
"We are continuing to study and gauge the social impacts of letting Vietnamese punters into casinos," a Vietnam Finance Ministry spokesperson told the Thanh Nien newspaper this week. "We want to report to the higher-ups about the ramifications this could have, such as organized crime, gambling addictions, money laundering, and other illicit activities."
Opportunity Lost, Addiction Averted
Vietnam's current situation might parallel the plotline for The Beverly Hillbillies, but instead of striking oil and getting rich, the country continues to sit atop its untapped fortunes.
During the 2015 Macao Gaming Show, economic expert Augustine Ha Ton Vinh opined the Vietnam gambling market could be worth between $3 and $6 billion a year if locals were allowed in on the game. Vinh is a senior investment advisor to the Van Don Special Economic Zone.
With those kinds of revenues being floated around, it didn't take long for prying eyes from the US and Las Vegas to take notice. Paired with Macau's struggles, Vietnam became even more appealing.
Las Vegas Sands Chairman Sheldon Adelson, estimated to be worth an investor-friendly $30 billion, has long expressed interest in Vietnam. "Mr. Adelson has been there multiple times and other members of our development team have visited on many occasions," Sands Spokesman Ronald Reese told Forbes recently.
But the Vietnamese government has a valid concern with its fears of gambling addiction prevalence. Asian demographics are often more prone to problem gambling, and that's certainly seen in the US.
Several recent high-profile "Little Saigon" raids of gambling houses stretching from California to Texas have brought the Vietnamese-American gaming problem to the minds of many. Law enforcement agencies say the issue of underground drug-fueled gambling houses in Vietnamese communities is widespread, particularly in California, where the most US migrants from Vietnam reside.
San Jose's recent "Operation Gang of Thrones" led to 23 arrests, including one local police officer who was in on the gambling ring himself.
No Locals, No Money
In deciding not to allow local residents into casinos, the Vietnam government has possibly missed the boat, however, on its understanding of what will draw outside investors to the region to build. Especially with so many options globally these days, and many with far more attractive tax structures than this Southeast Asian country plans to offer.
Vietnam requires a $4 billion minimum capital investment to begin construction on a casino, with a 10 percent value-added tax, 35 percent gross gaming tax, and 20 percent corporate income tax. And yet, new facilities can't welcome the man or woman who lives down the block, and must rely 100 percent on tourism for their revenue streams.
Las Vegas has long understood the value of locals, who may not be their biggest high rollers, but then again, may show up a few times a week to play, eat, drink, and shop.
"No casino-orientated group will invest that sort of sum where locals are not allowed to play," Global Market Advisors' Shaun McCamley told CNBC recently.
Most Read