Vietnam Casinos to Allow Locals to Gamble
Posted on: September 4, 2014, 03:26h.
Last updated on: January 12, 2023, 11:17h.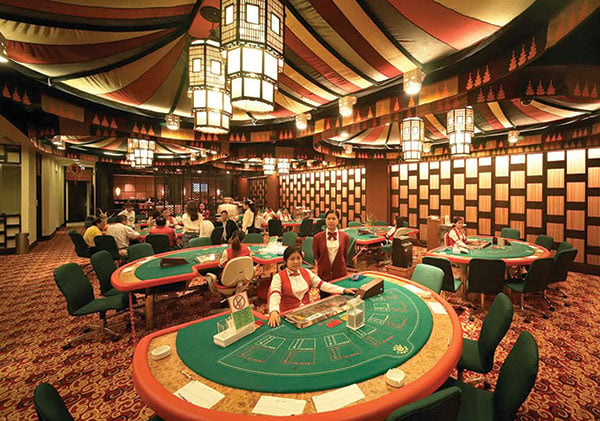 Vietnam casinos have a lot of customers from surrounding nations. Meanwhile, Vietnam's citizens do plenty of gambling, but only at casinos in other countries. This is clearly a situation that doesn't make much sense for the country, and it's something that the government of Vietnam is ready to fix.
The final draft of a new casino decree could be sent from the finance ministry to Vietnamese Prime Minister Nguyen Tan Dung as early as October, and would allow Vietnamese citizens to enter local casinos, something they have not been legally permitted to do up to this point.
"There are many Vietnamese who gamble at casinos in Singapore and Cambodia, and it's obvious that we've lost some state revenue here," said Banking and Finance Department Deputy Head Phan Thi Thu Hein. "We've studied what regional countries have done and think we should do the same. These changes would help increase government income."
Rules Designed to Verify "Financial Ability"
The new policy will still be mindful of fears that gambling could prey on Vietnamese citizens who can't afford to lose the money they wager. Under the current proposal, the casinos would allow Vietnamese locals who are at least 21 years old in order to enter casinos, but only if they have "sufficient financial ability."
It's unclear what, if any, special assessments will be done to look into the financial status of a potential gambler. One step that seems certain to be taken will be a fee required from locals to enter and play in a casino. This is the method that is currently used in Singapore, where residents have to pay a daily fee of about $80 to enter casinos. They can also pay for an annual pass, which costs about $1,600. The fees are designed to keep out those who can't afford to gamble.
Nation Could Benefit from More Casino Development
The new policy could end up bringing money into Vietnam in two ways. First, casino revenues and the taxes they generate should both increase significantly when Vietnamese gamblers can join foreigners in these gaming halls. But in the long run, such a move could also attract more investment from casino developers, provided it is easy enough for locals to gain entrance.
"Well-established gaming operators are going to need assurances that locals can participate in gaming," said Grant Govertsen, an analyst for Union Gaming. "The regulatory environment will need to be fair enough and stable so that any development can be competitive enough to attract foreign customers."
In 2012, the last year for which data was available, the Vietnamese government collected about 250 billion dong ($12 million) from the five casinos that were then operating. There are now six casinos open in the nation, with another one having been licensed. Two more entertainment complexes have provisional permission to include casinos in their plans as well. At the moment, any visitor to these casinos must show a foreign passport to enter.
While the idea of capturing local gambling dollars that are being spent abroad would be attractive in any climate, the current economic situation in Vietnam may have been a factor in pushing forward with these changes. Vietnam's economy is growing more slowly than expected, and budget deficits have been larger than planned in recent years.
Similar Guides On This Topic
Latest Casino Stocks:
Retrieving stocks data...
Retrieving stocks data...
Retrieving stocks data...
Retrieving stocks data...
Retrieving stocks data...