Vernon Downs Racino Dealt Lifeline, State Gives Owner Jeff Gural Tax Break
Posted on: July 3, 2017, 03:00h.
Last updated on: July 3, 2017, 02:47h.
The Vernon Downs horse racetrack and casino will remain open after lawmakers in Albany approved a tax break for the struggling facility.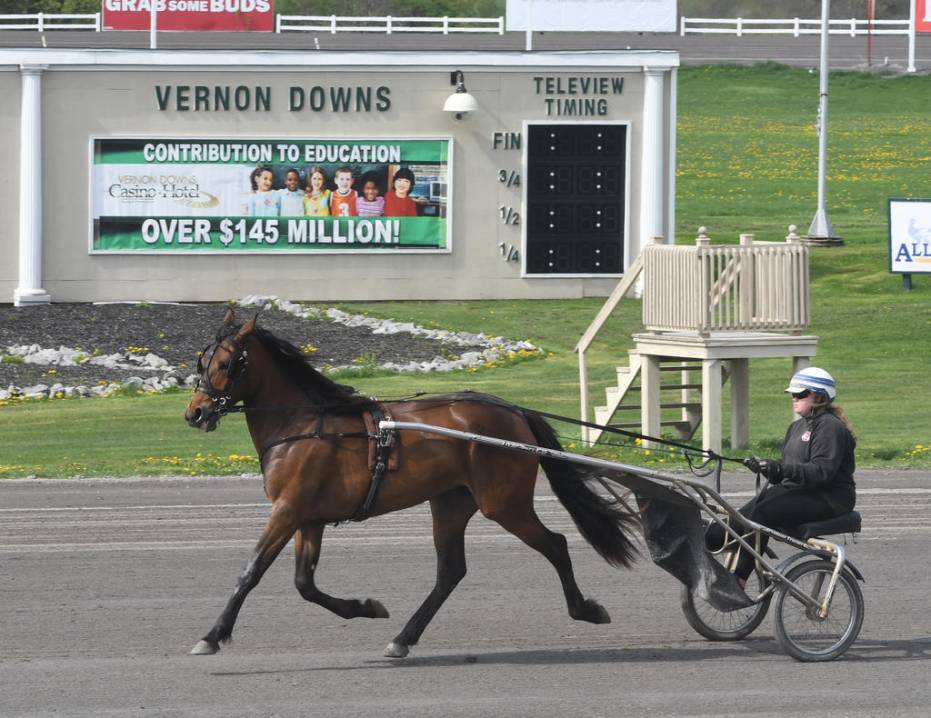 Owner Jeff Gural recently threatened to close the racino, saying keeping the venue open was costing him as much as $170,000 each month. He cited the expansion of tribal and commercial casinos in the Upstate New York region as the primary reason for his struggles.
Late last week, the state legislature approved reducing fees placed on video lottery terminals at Vernon Downs. The decision will allow Gural to keep 75 percent of the revenue collected from the casino's 767 gaming machines. That will save him an estimated $2 million in 2017.
The last-minute tax break took place during a special session called by Governor Andrew Cuomo (D). The Democrat was more than pleased with the fruits of the legislature's labor, saying, "The extraordinary session has concluded and I think it's fair to say the extraordinary session was extraordinarily productive."
Before the deal, Gural said the Vernon Downs casino would close on September 10, and racing would conclude in November.
Jobs Save Racino
Cuomo led the fight to deliver Gural a much-needed tax break in an effort to save the 300 jobs at the property.
Vernon Downs had been paying almost 60 percent of its gaming revenue to Albany. But three full-fledged commercial casinos that recently opened in Upstate New York, along with tribal casinos, pay only 25 percent.
Allowing Gural's racino to be taxed at the same rate was seen as only fair by the governor. "Vernon Downs was threatening to close. That would be 300 jobs in a part of the state where we can't afford to lose 300 jobs," Cuomo explained.
Gural claims he too was only looking out for the best interests of his workforce, and that even with the tax reduction, he'll only be hoping to break even operating Vernon Downs in 2017.
"I'm thrilled because it has been such a struggle, and I'm mainly thrilled for my employees and the people at Vernon. It could have wiped out the town," the businessman said.
Gural Scores Win
Jeff Gural was seemingly due for a legislative victory. Last year, the New York real estate developer campaigned to end Atlantic City's monopoly on casinos in New Jersey and allow two mega resorts to open with gambling in northern counties.
His motive was to try and turnaround his Meadowlands Racetrack, which was seen as a frontrunner for hosting one of the two proposed casino resorts should voters have approved the referendum in November. They didn't, however, and Gural's track in North Jersey remains a parimutuel-only facility.
Gural says horse racing is a dying industry that needs to attract new players to the tracks.
The easiest way to accomplish that is by incorporating slots and table games into the grandstands. Though the referendum to bring gambling north from Atlantic City to Bergen County failed in 2016, Gural says he'll continue his fight to bring a casino to the Meadowlands in 2018, the next time the issue can again be put before voters.
Most Read