Venetian Las Vegas Debuts New Yahoo! Sportsbook
Posted on: August 24, 2023, 04:07h.
Last updated on: August 25, 2023, 10:00h.
The Venetian Resort Las Vegas announced Thursday the debut of its new Yahoo! Sportsbook, which will be supported by William Hill technology.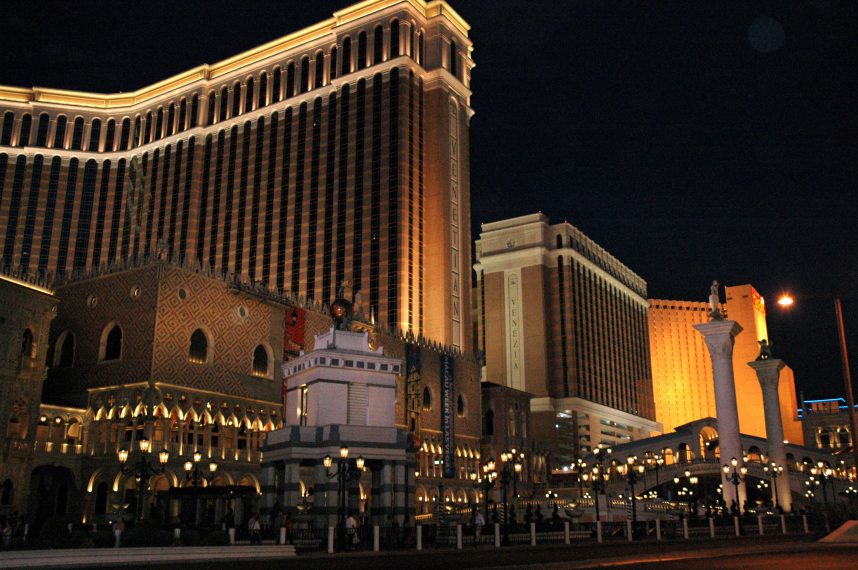 The more than 12,000-square-foot venue is located on the main casino floor of the Strip casino hotel, and is the first brick-and-mortar sports wagering venue to bear the Yahoo! brand. While the internet search company isn't synonymous with sportsbooks, it is well-known to fantasy sports enthusiasts, and has a modest sports wagering footprint.
Its Yahoo! Sports unit is one of the parent company's most profitable and visited units. It has the second-largest fantasy sports platform, behind only ESPN, and has recently attempted to broaden its footprint in the sports wagering space.
This redesign pulls through the relaxed feeling of watching a game with your friends — plush sofas, lounge chairs, great game-day eats with the convenience of betting powered by William Hill," said Venetian President and CEO Patrick Nichols in a statement. "And through the partnership with Yahoo, we're sure to have additional surprises in store for our guests as we move into football season and beyond."
The new sportsbook is part of a broader $1 billion-plus remodel of Venetian announced last year.
Interesting Background on Venetian Yahoo! Sportsbook
Those actively following the sports wagering industry know that Yahoo !Sportsbook has an agreement with BetMGM. Which may lead them to wonder why that branding is appearing at a casino resort that isn't operated by MGM Resorts International (NYSE: MGM).
Here's why Yahoo! makes sense as the brand on the Venetian sportsbook. Private equity giant Apollo Global Management (NYSE: APO) operates the Strip property. It also owns 90% of Yahoo!, with Verizon Communications owning the other 10%.
As for the new sportsbook using William Hill technology, that's interesting as well, because Caesars Entertainment (NASDAQ: CZR) controls that brand in the U.S.
There's some Apollo backstory there, too. In 2021, the private equity firm was rumored to be a suitor for William Hill, and later, its non-U.S. assets that were sold by Caesars. Apollo didn't win either prize. Still, Apollo has a long-running history in the gaming industry.
Today, in addition to running Venetian, it owns a Canadian casino company and an Italian sportsbook operator, among other gaming assets.
Venetian Yahoo! Sportsbook Amenities
The new Venetian sportsbook features a 1,770-square-foot LED video wall that will accommodate simultaneous viewing of up to 40 games. Another 30 televisions are found throughout the venue, and there are two "Yahoo! Fan Caves" that can be reserved for group events and parties. Each fan cave can seat up to 12 people and has dedicated food and beverage service.
Speaking of accommodations, the sportsbook has 105 chairs and sofas in addition to its 29-seat bar. The bar also has 10 65-inch screens for sports viewing.
Black Tap Craft Burgers & Beer and Noodle Asia are offering special menus for the sportsbook.