Vegas Restaurant Roundup: Rio to Open Food Hall in Shuttered Buffet, Ramsey Readies 7th Strip Venue
Posted on: November 6, 2023, 06:24h.
Last updated on: November 7, 2023, 09:56h.
Food halls continue replacing buffets throughout Las Vegas, with the Rio announcing Monday that the new Canteen Food Hall will open in its former Carnival World Buffet space in January. The Carnival closed in March 2020, when the COVID-19 pandemic hit, and never reopened.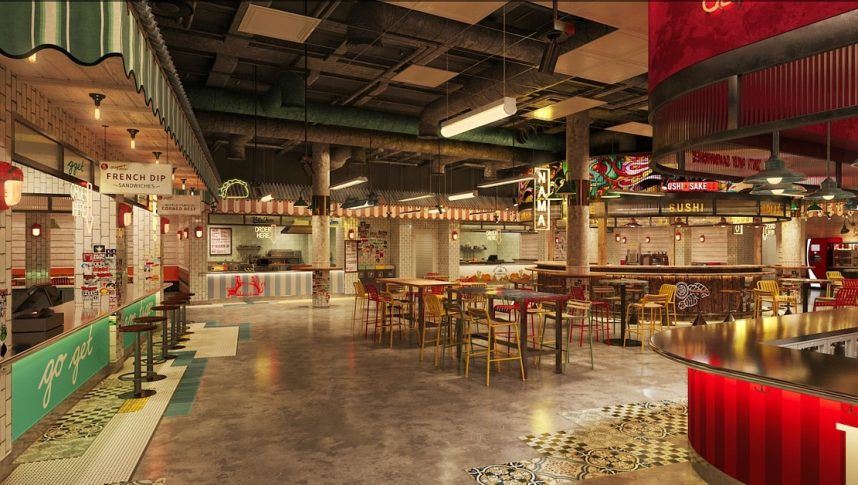 "When we started planning the revitalization of the resort, one of the first things we wanted to deliver was an approachable yet exciting dining destination that appealed to a wide variety of people, much like the Carnival World Buffet did back in its heyday," said Trevor Scherrer, the Rio's president and CEO, in a statement.
To learn why food halls are replacing buffets in Las Vegas, read our report from March 2023.
Canteen's restaurant concepts will include:
Southland Burrito Co.
Described as an homage to the flavors that shaped his Mexican-American cultural identity, Chef Marco Herrara's spot features burritos and quesadillas prepared with a fluffy, crepe-like regional variation of the flour tortilla.
Shogun Ramen
The result of a partnership between Chef Foo Kanegae and restaurateur Takashi Segawa, this Japanese eatery serves umami by the bowlful with hundreds of ramen variations.
Tony Luke's
South Philadelphia's iconic cheesesteak chain will mark the West Coast debut of its specialty sandwiches, including the roast pork Italian with broccoli rabe and sharp provolone, chicken cheesesteaks, and chicken cutlets.
Tender Crush
The new chicken concept, from Black Tap Craft Burgers & Beer founders Chris Barish and Julie Mulligan, delivers a New York's take on fried and grilled chicken tenders.
Nama Nama
This street sushi spot, from the creators of Cosmopolitan's Tekka Bar, will focus on made-to-order handrolls, cut rolls, and poke bowls.
Attaboy Burger
Chef Alex Resnick will offer a short menu of just three burgers — the single smash, the double smash, and a fried bologna sandwich.
Ramsay 7.0 to Spice Up Flamingo
Michelin-starred celebrity chef Gordon Ramsay is preparing to open a new restaurant at the long-neglected Flamingo. The restaurant, his seventh on the Strip, was correctly prognosticated back in September 2023 by Casino.org's own Vital Vegas blogger, Scott Roeben.
While the $3.5M restaurant's name is still unknown/undecided, its code name on recently submitted building permit paperwork is "Bird Bar," which is the name of a Strip-facing Flamingo watering hole that may or may not be doomed. (We think it's doomed.)
Finally, reality TV star and restaurateur Lisa Vanderpump has named her third Las Vegas eatery, which we told you about in August. Pinky's by Vanderpump will debut this summer in the space formerly occupied by the Purple Zebra bar.