VEGAS RESTAURANT ROUNDUP: Gordon Ramsay, New Echo & Rig, Expanding into Liberace, More
Posted on: February 7, 2023, 02:18h.
Last updated on: February 8, 2023, 01:42h.
Gordon Ramsay made what was billed as a surprise appearance on February 4 at his "Hell's Kitchen" in Caesars Palace. It celebrated the fifth anniversary of the first of his five US locations for the restaurant brand.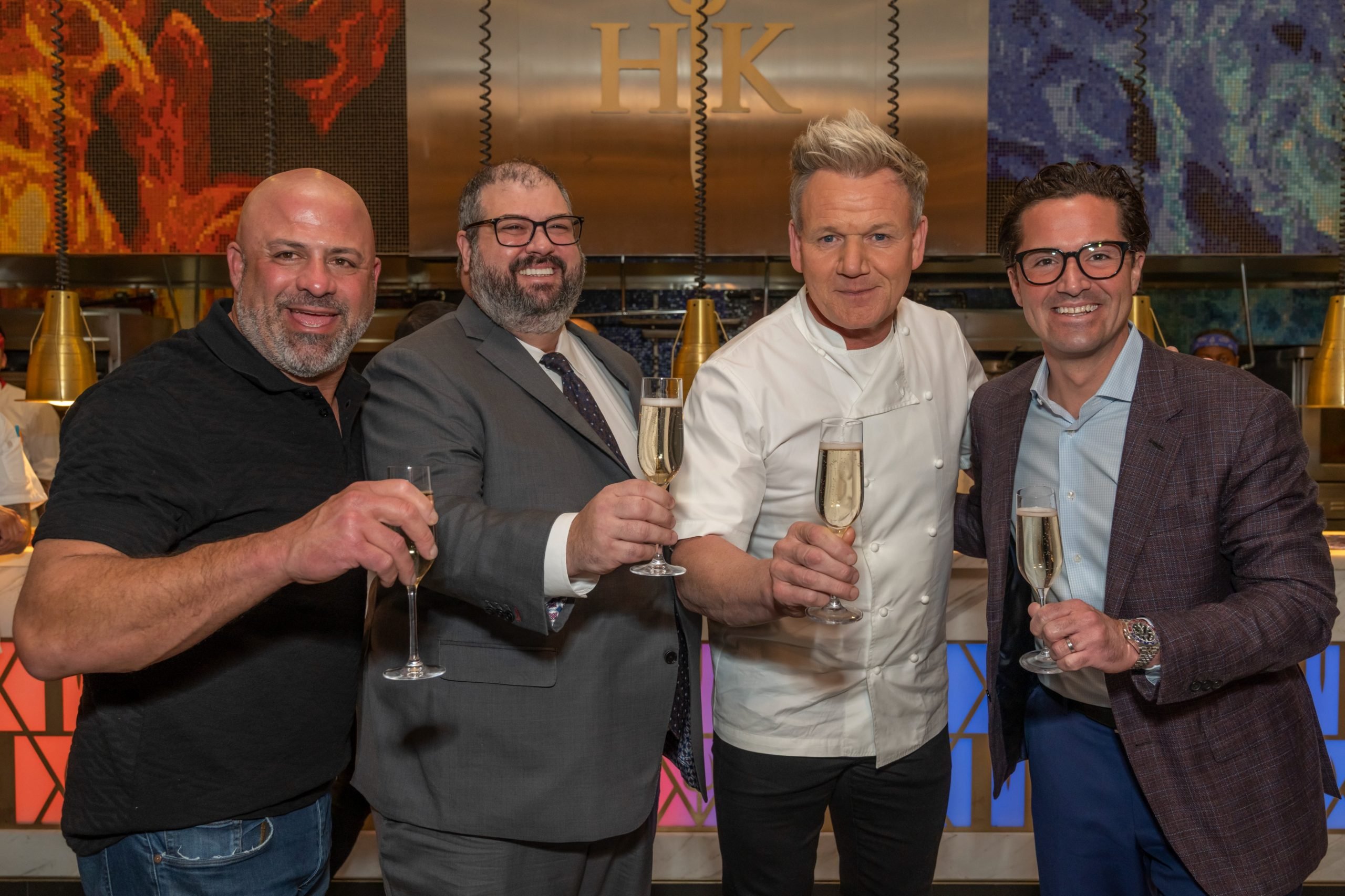 While the exact timing of visits from celebrity chefs is often kept under wraps to prevent large crowds, at least one annual visit is required in most of their contracts – including Ramsay's. Hell's Kitchen Las Vegas had another number to celebrate – its two-millionth customer, Mr. Khaled Aldada of Morgan Hill, Calif., who received a signed chef's coat and hug from Ramsay.
Pancho's Vegan Tacos is expanding to include the former Italian restaurant and piano bar next door that just happened to once be owned by Liberace. The late superstar's Tivoli Gardens – which occupied 6K square feet – was located next to the former Liberace Museum. The addition will up Pancho's capacity from 79 to 275.
Chef Bradley Ogden has joined the team at Marche Bacchus as culinary director, bringing his vision to the Las Vegas Valley for the first time in a decade. Ogden pioneered farm-to-table dining on the Strip at his eponymous restaurant at Caesars Palace.
Comings & Goings
Eleven years after his original Echo & Rig Butcher and Steakhouse opened in Summerlin, Chef Sam Marvin will open a second location at the District at Green Valley Ranch on February 8. The 8K square-foot dining room seats 130, with 40 on the terrace and 45 at a circular bar. A butcher shop greets guests inside the entrance.
Ojos Locos Sports Cantina is now open in North Las Vegas as part of the newly rebranded Hotel Jefe, which is described in marketing materials as the first US hotel and casino dedicated to the Latino community. Ojos Locos – nicknamed the "Mexican Hooters" for the skimpy outfits worn by its female servers – seats 300 and features a 35-seat video poker bar.
The Blue Iguana Mexican restaurant at Circus Circus has temporarily closed for $500K in renovations, according to a recently issued Clark County permit. No reopening date has been announced … Permanently out at the Caesars Palace Forum Food Court is the Smoke & Sizzle counter-service meat eatery, which replaced the La Gloria Mexican outlet three years ago.
A Little Yelp from Their Friends
Two Las Vegas pizzerias made Yelp's list of 100 Best Pizza Spots in the US and Canada. Manizza's Pizza of Las Vegas ranked No. 37, while Pizza by Biaggio of Henderson ranked No. 9.
Both restaurants had better get more pies twirling because Zenaida's Café – the American comfort food joint on East Tropicana Avenue from chef-owner Sterling Burpee – announced a doubling of its business after it became one of two Las Vegas restaurants named to Yelp's Top 100 Places to Eat in 2023 list.
Zenaida's ranked No. 24, thanks in part to more than 1,500 reviews averaging 4.5 stars. The other Las Vegas winner was the Bao Spot Asian fusion restaurant on South Rainbow, which ranked No. 60 and earned 4.5 stars across nearly 200 reviews.